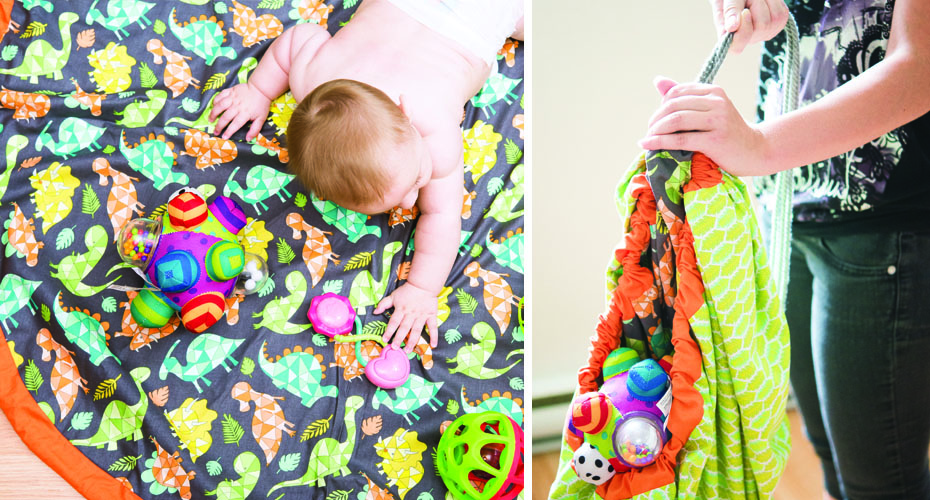 A very usefull bag-play mat
Need a quick fix for all those toys? This bag-playing mat will change your life!  It gives your child a place to spread out with their toys and gives you a place to store those toys when they're done.  Great for visiting family and friends and you can pack it all up in a jiffy! In one easy step, everything will be picked up in your pretty backpack ! Come in store or go online to choose a nice patterned fabric that will please you child, a few simple steps and voila !
Difficulty level: Intermediate. Basic sewing machine skills required.
Time required: About 2 hours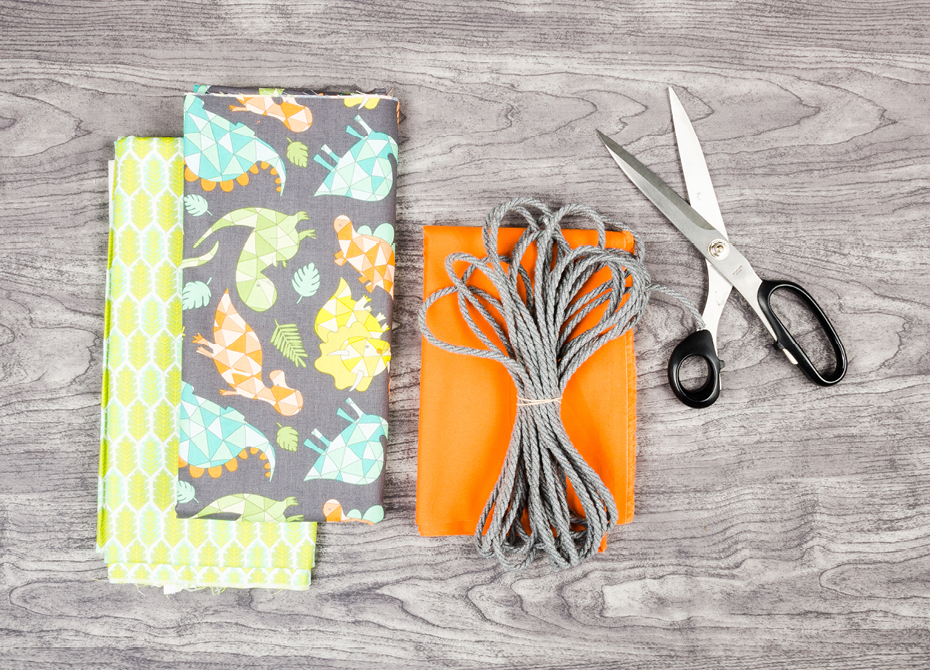 Required material :
120 cm (47 in) for the interior

120 cm (47 in) for the outdoor

40 cm (16 in) for the loop
Cotton cord : 7.5 m (25 feet)
STEP 1 : Cut a circle of 116 cm (46 in) in diameter into each of the patterned cotton. Next, cut a strip of 4 inches wide and 369 cm (145 in) long. This strip can be cut into four pieces of 94 cm (37 in) each and then join them one by one to create a large 365 cm (145 in) strip. Cut two rectangles of 14 cm (5 ½ in) by 6cm (2 ¼ in) for the cord finishing.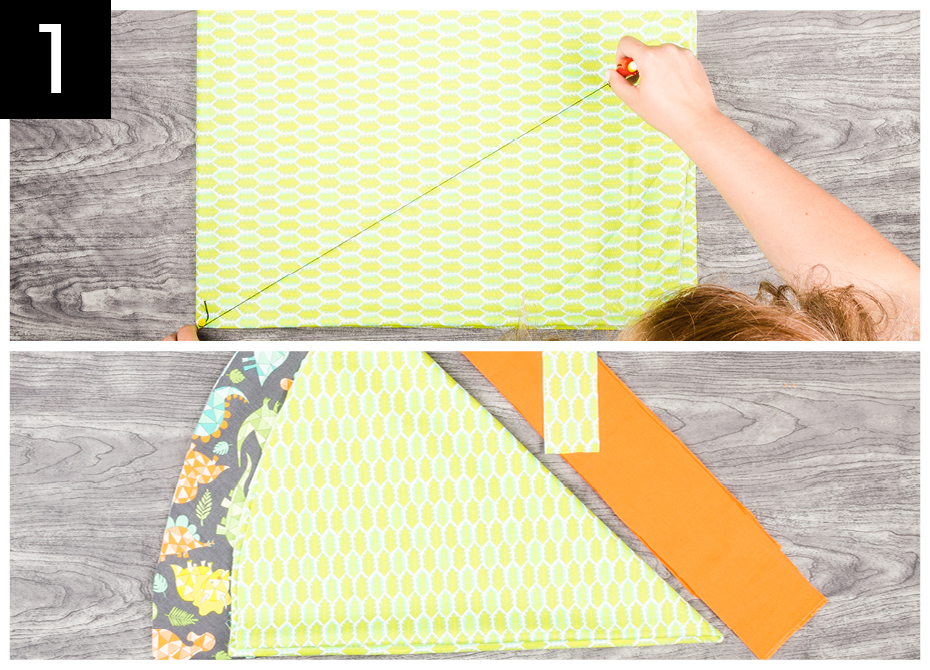 STEP 2 : Turn twice and stich both ends of the strip, the 10 cm (4 in) side, to create a beautiful finish for your loop.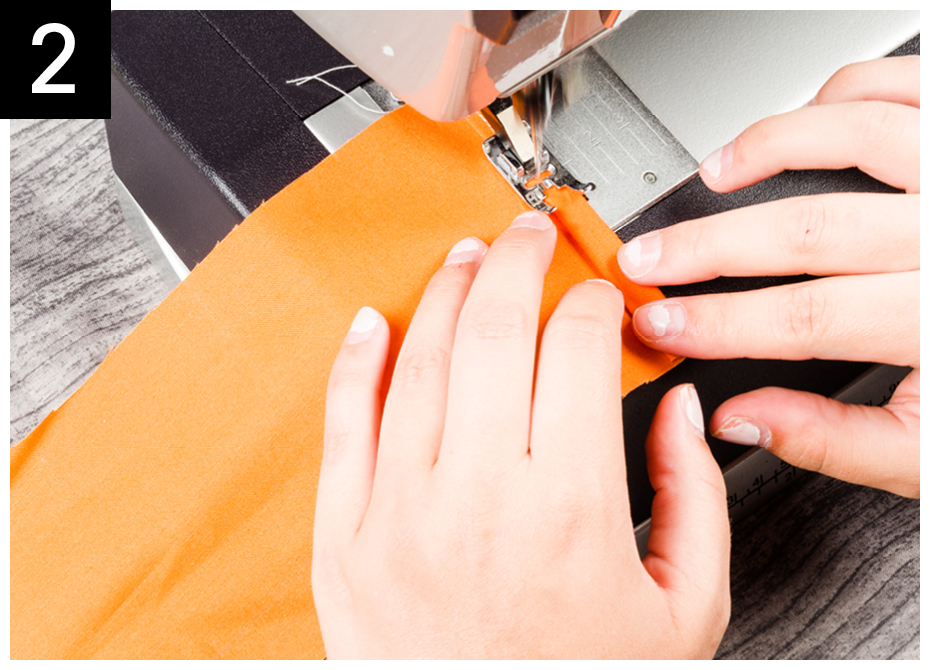 STEP 3 : Fold the strip in the lengthwise direction and stich at 5mm (1/4 in) from the edge to create a loop.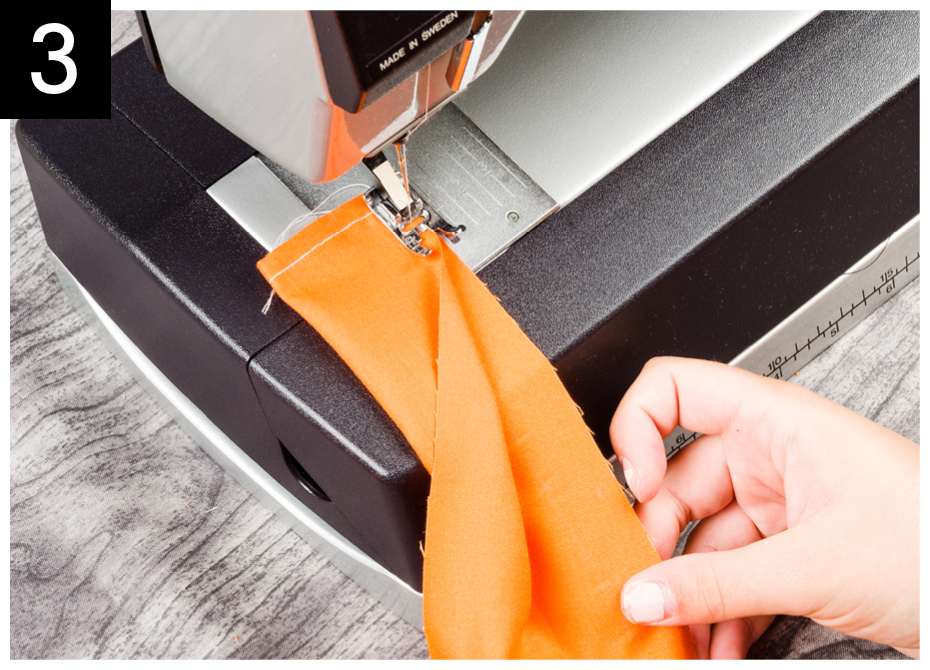 STEP 4 : Secure the loop between the two circles in place, with their right side facing each other. I advise you to use Clover's Prodige pliers to hold your loop in place, or even pins, this will help you to sew in a circular shape, where the fabric often stretches. Leave an opening of about 15 cm (6 in).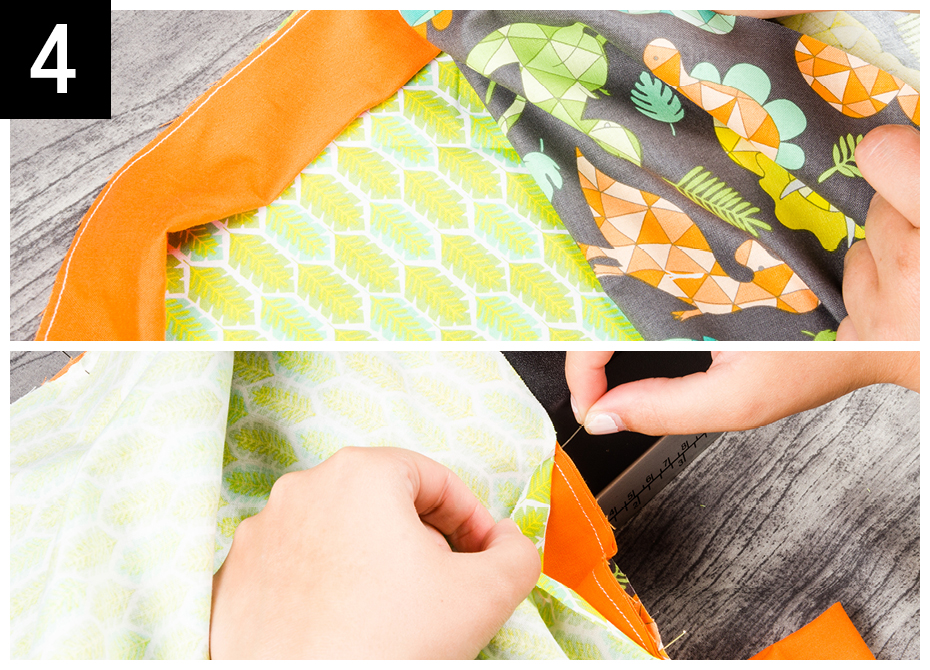 STEP 5 : Turn your bag-playing mat inside out. Pin the opening and stich it or close it with an invisible stitch by hand.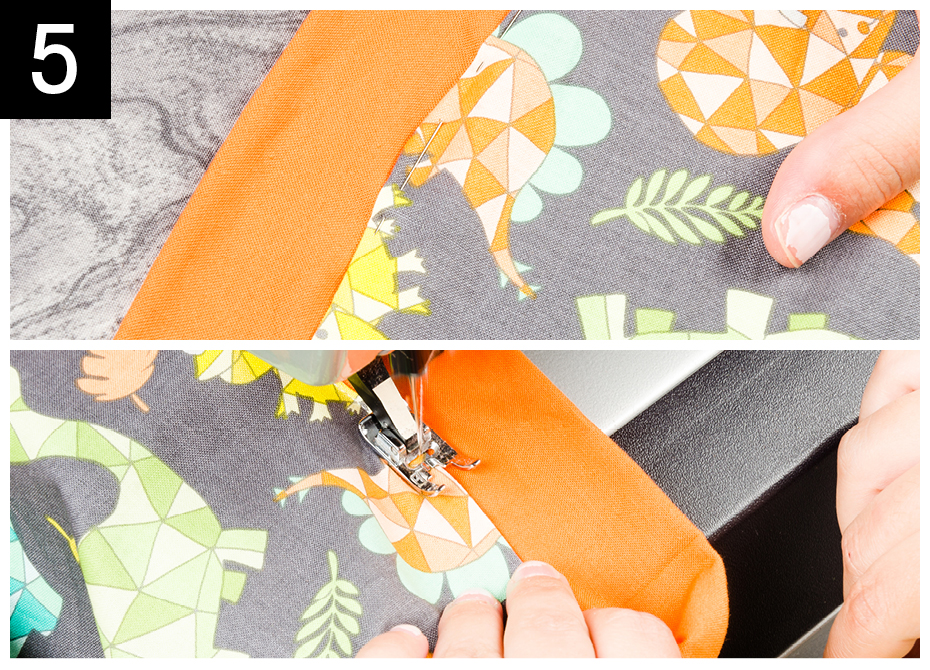 STEP 6 : Cut the string in 2 to obtain 2 lengths of 3.75m (12 feet). Using a safety pin, pass the two strings through the loop of the playing mat.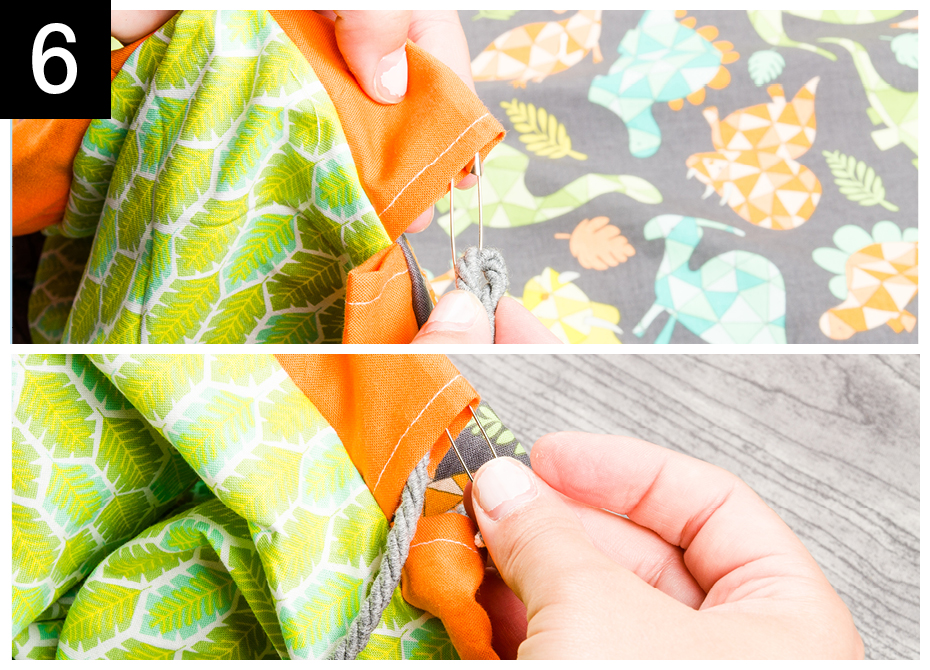 STEP 7 : Turn twice and stitch both ends at 6 cm (2 1/3 in) from the remaining two rectangles. Then fold them in half and sew the two sides together to form a small pocket.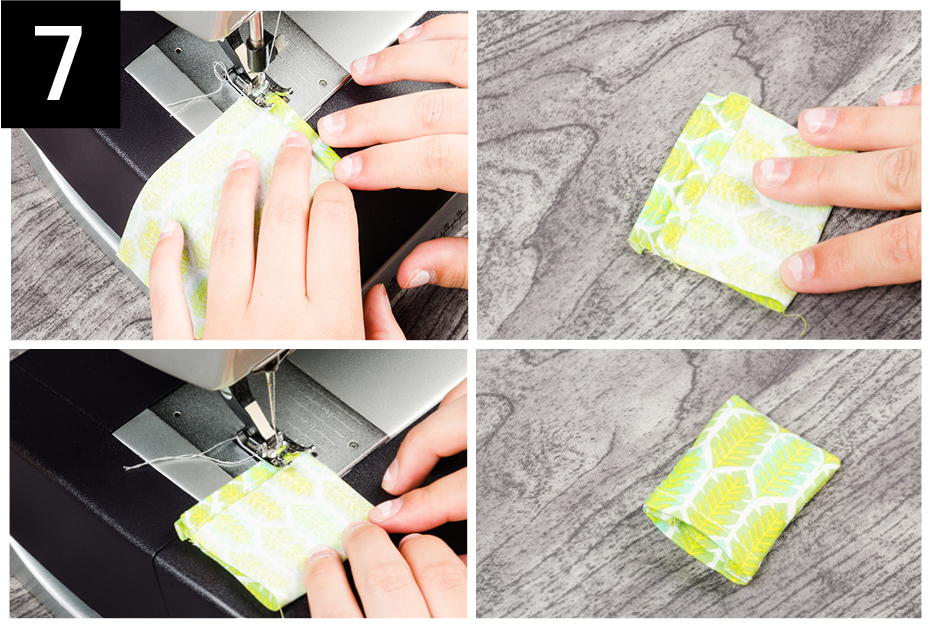 STEP 8 : Slide both ends of the cord on each side of the bag-playing mat into a small pouch and sew the end to secure the strings inside which creates a cord stopper, that way you won't lose them in the loop. Be very delicate when sewing, use denim or leather needle, the cords are rigid, and your sewing machine may not like it. You can also do this step by hand.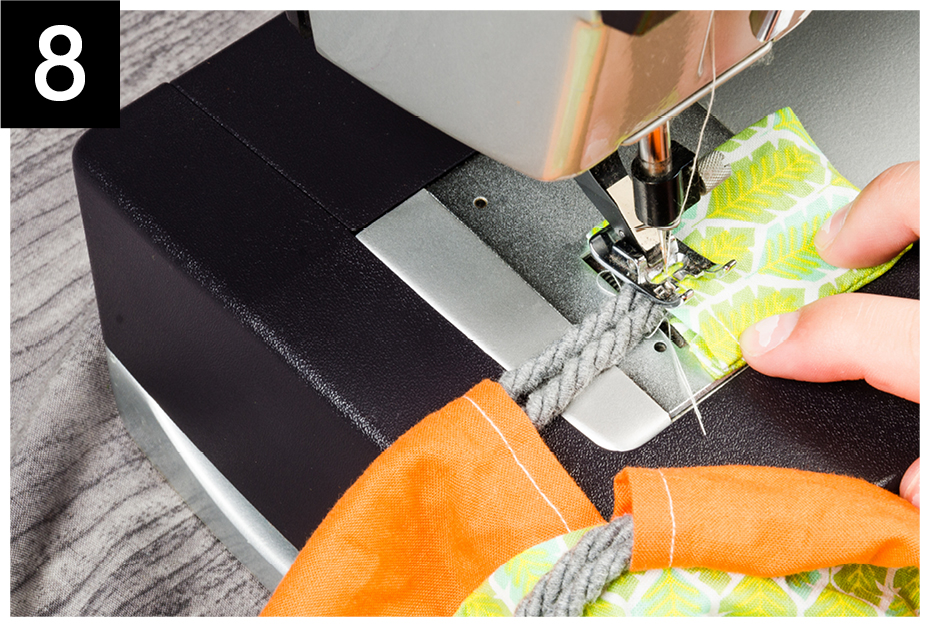 You can now carry the thousand and one treasures of your little one, wherever you go !
For the PDF version of this DIY, click here!
Do not forget that we love to see your creations. Feel free to share them with us through social media, using the hashtag #clubtissus.
 See you soon!