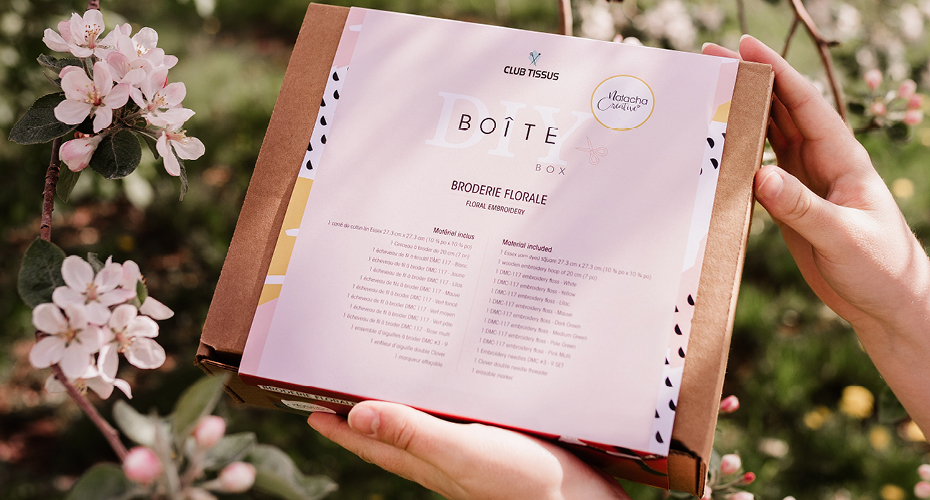 Floral Embroidery with Natacha Créative
Create a nice embroidery bouquet designed by Natacha Créative.
Floral Embroidery on Video (in french only)
In this video, Natacha Créative shows 5 embroidery techniques as well as personalized tips to help you create your own floral embroidery.
Make your life easier by getting a ready-to-embroider kit with all the materials needed to create the same piece as Natacha Créative.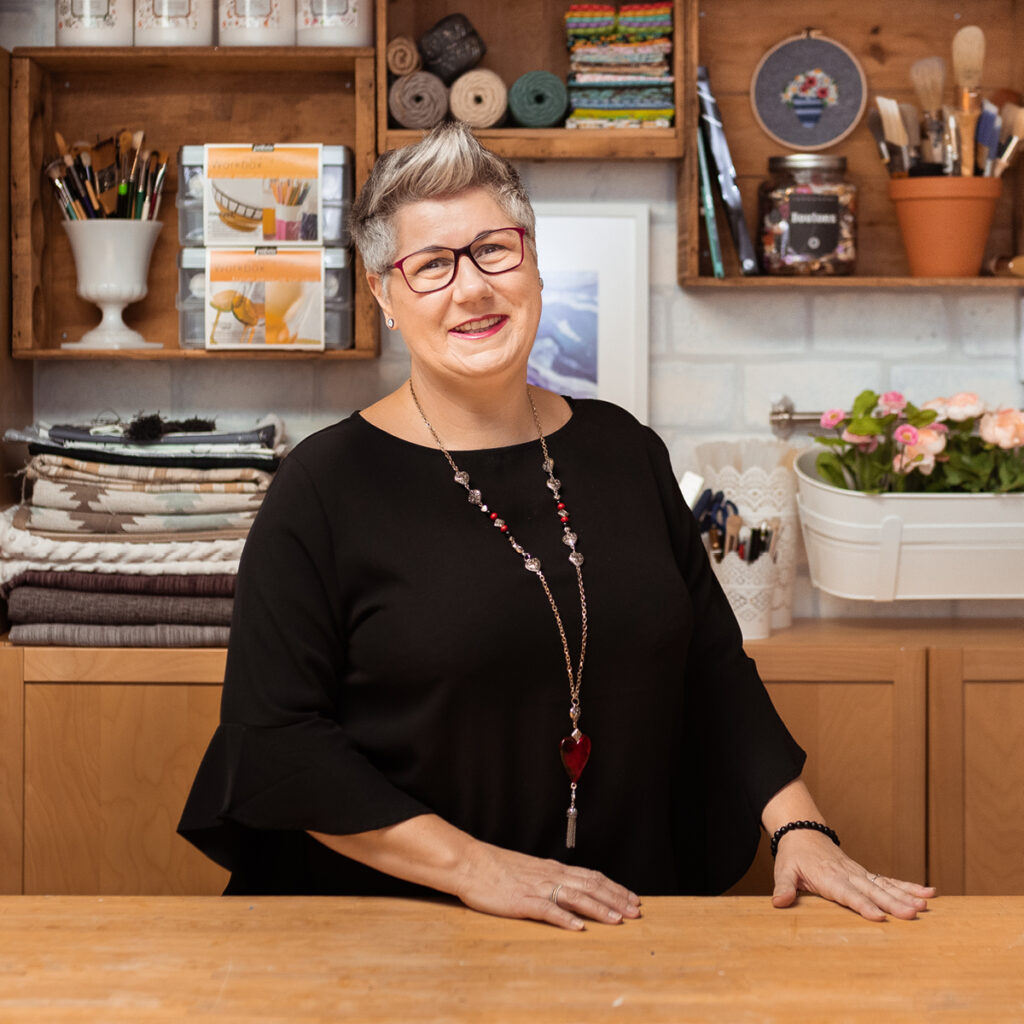 Natacha Créative is a true passionate who has been playing in the design and creation world for over 20 years. She loves to design, transform and dress up everything that surrounds her. Embroidery, sewing, knitting, painting and furniture transformation are only a few of the many creative media she masters. To her, taking objects and seeing them transform before her eyes is just like magic!
To find out more about Natacha Créative, visit her website!
Do not forget that we love to see your creations. Feel free to share them with us through social media, using the hashtag #clubtissus.