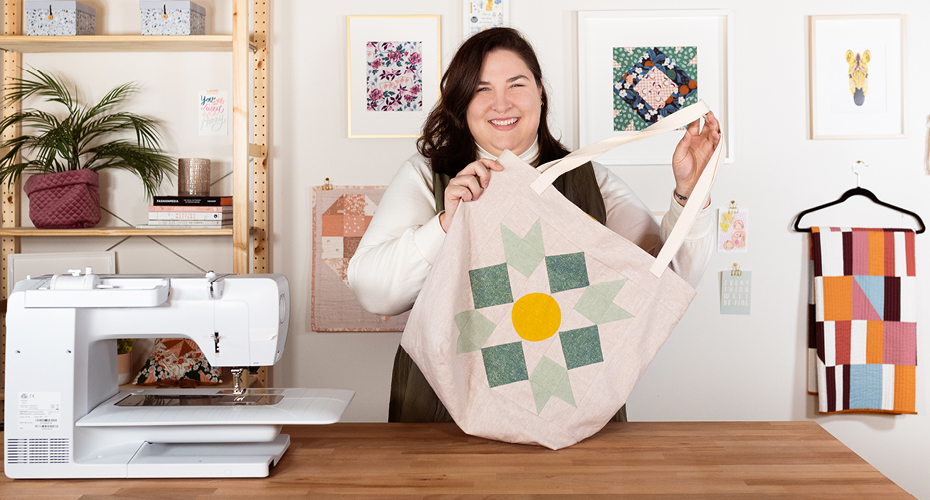 Integrating a quilt block to you favourite pattern
Have you made a beautiful quilt block, or do you have a fabric panel to showcase? Here's how to add it to your favourite pattern!
To illustrate the process, I've selected our Perfect Bag (model A) pattern available for free right HERE (available in French). I love this bag as it's simple to make, is the perfect size, and will highlight your quilting work everywhere you go!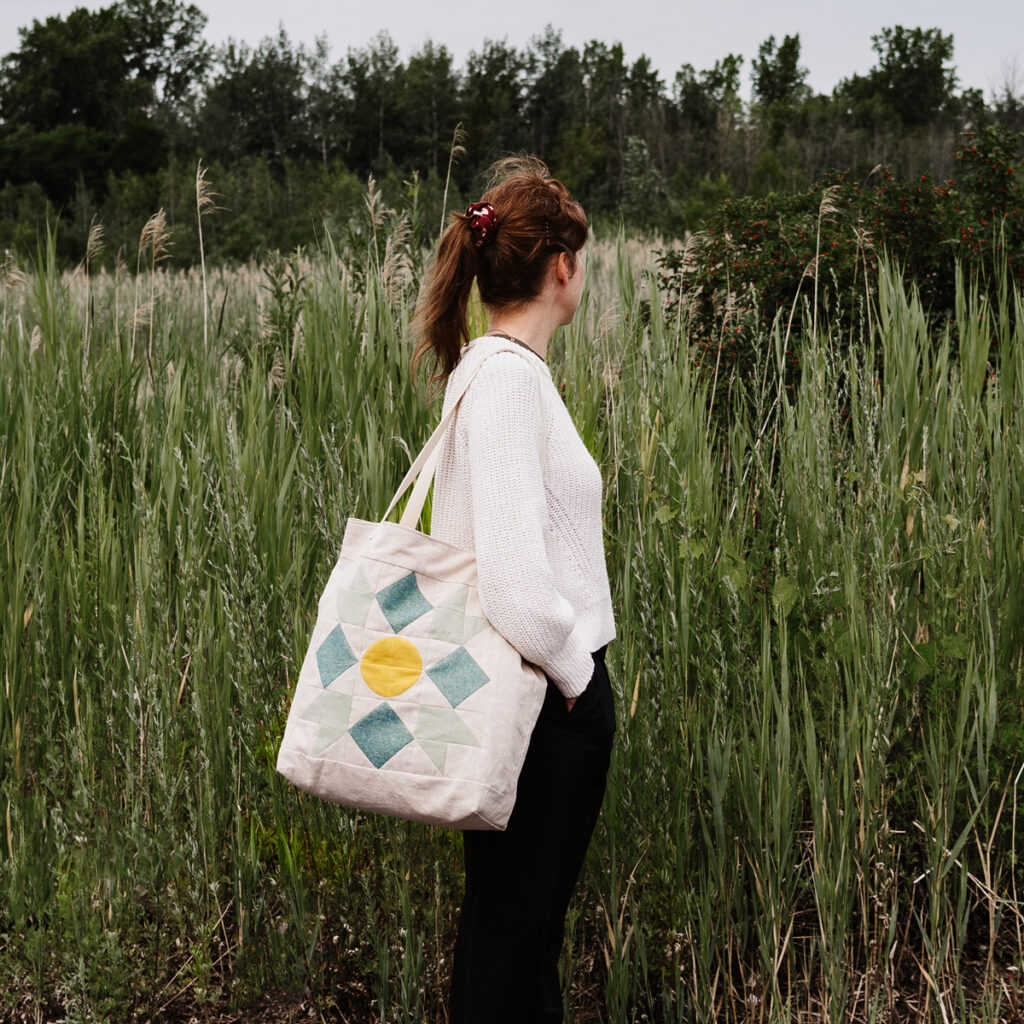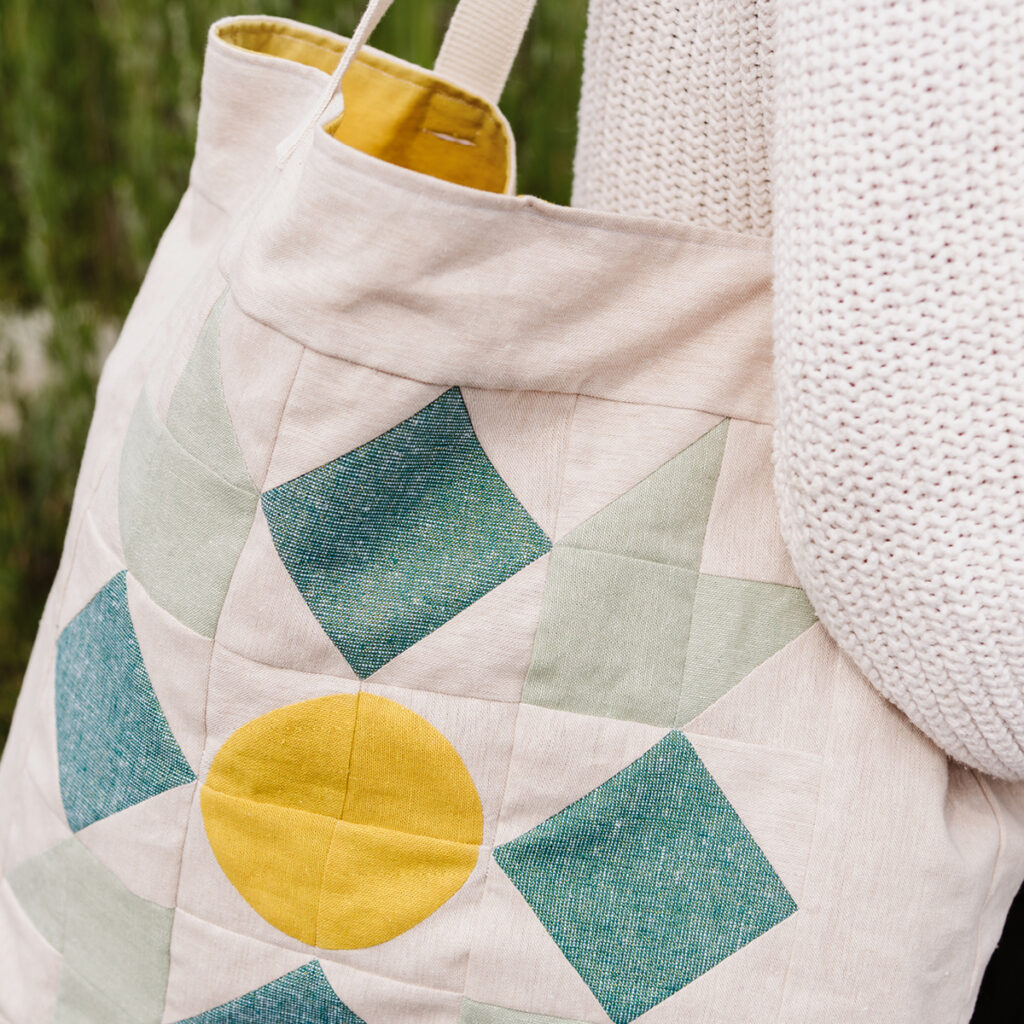 How to calculate the integration of your block
Tips and tricks to adapt your favourite patterns and incorporate a block. Grab your calculator!
*video available in french only*
Instructions to integrate a block to the Perfect Bag
For those of you who don't want to attempt playing patternmaker, as explained in the video, here is everything you need to know to add a 12 ½ in x 12 ½ in quilt block to the perfect bag.
Seam allowance: To put this rectangle together, the seams must be at ¼ in. Seam allowances of ¼ in are already included in the cuts.
Required material
A rotary cutter
A cutting board
A marking pen (my favourite is the Prym cartridge pencil)
A basic ruler
A quilting ruler (inches)
A sewing machine
Wonder clips or pins
An unfinished 12 ½ in x 12 ½ in quilt block (no batting, unstitched)
50 cm (20 in) quilting cotton
1 m (39 3/8 in) of lining fabric (I strongly suggest lining your bag in order to hide all seam allowances)
1.5 m (59 in) of straps (don't hesitate to adjust the length of your straps for your comfort)
Cuts
I recommend calculating in inches, as you did your quilt block, which will avoid any discrepancies between your block and other pieces.
1 x 20 in x 3 ¼ in rectangle
2 x 12 ½ in x 4 ¼ in rectangles
1 x 24 ¼ in x 20 in rectangle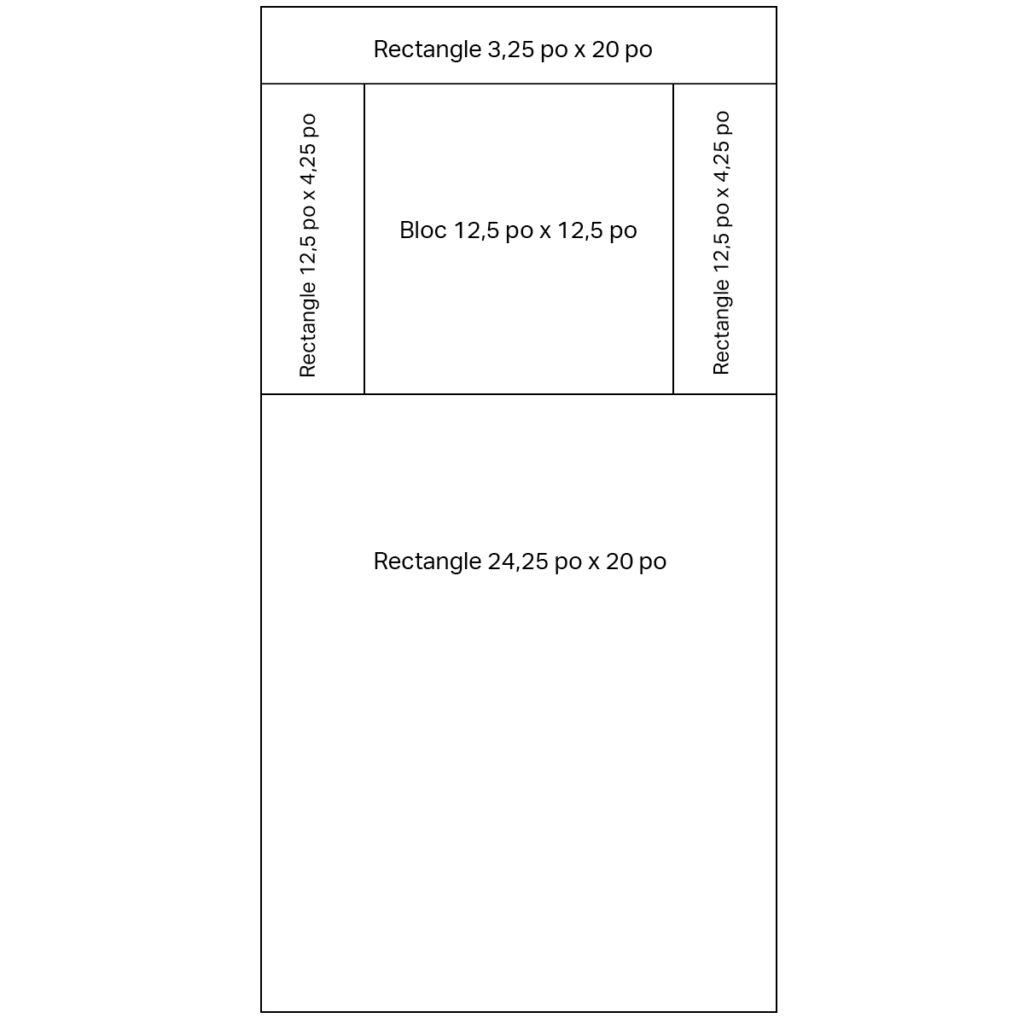 Steps
Gather, right sides together, the two 12 ½ in x 4 ¼ in rectangles on each side of the quilt block;
Then, put the two remaining rectangles on the two other sides, once again right sides together. If your block has a direction, make sure the 3 ¼ in rectangle is on the upper part and the 24 ¼ in one is at the bottom;
Next steps are HERE or available by downloading the pdf pattern below (in french only). Follow the instructions to create lined model A.
We love to see your creations. Feel free to share them with us through social media, using the hashtag #clubtissus.