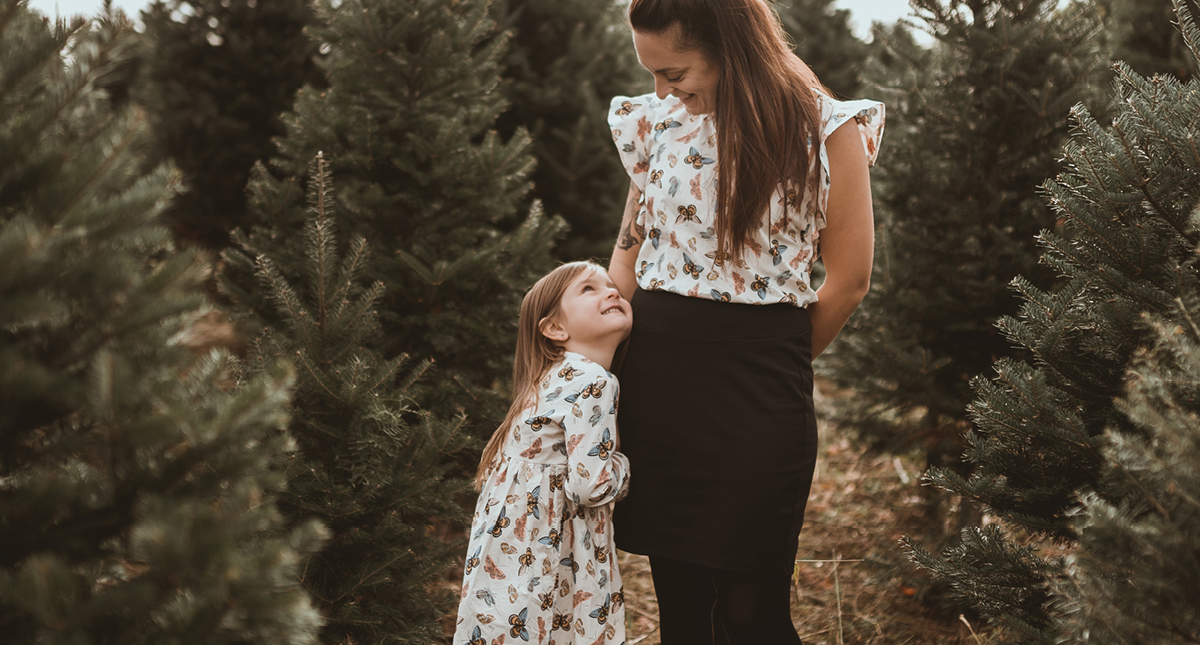 It's Christmas! Here are our holiday looks!
We can slowly feel the different holiday festivities taking place, or if you are like me you are already in full out Christmas mode!
The holiday season usually means a tone of supper one after the other, where we have to plan different looks for each one. Here are some ideas for the perfect holiday look!
Christmas is the perfect time of the year to be matchy-matchy. Here is our first matching mom and child look. From the moment we saw it, we had already fallen in love with this cream-coloured rayon poplin by Rifle paper Co. with metallic accents and a pretty butterfly pattern, so it goes without saying that it was the perfect match for the holiday season. Sophie's delicate dress matches perfectly with Rebecca's more mature look, with which we combined our new Linda ponte de roma. Without too much extravagance, this look will definitely be a part n your wardrobe for the year 2019!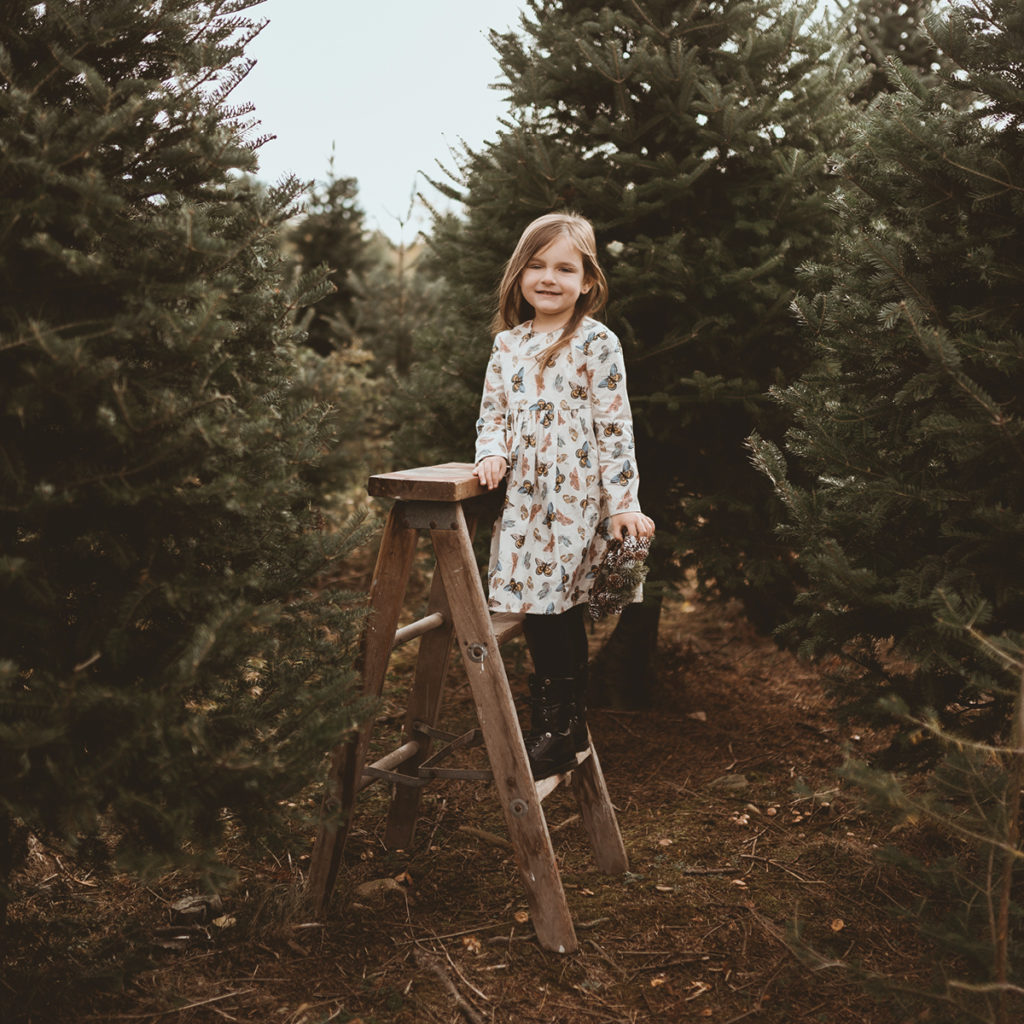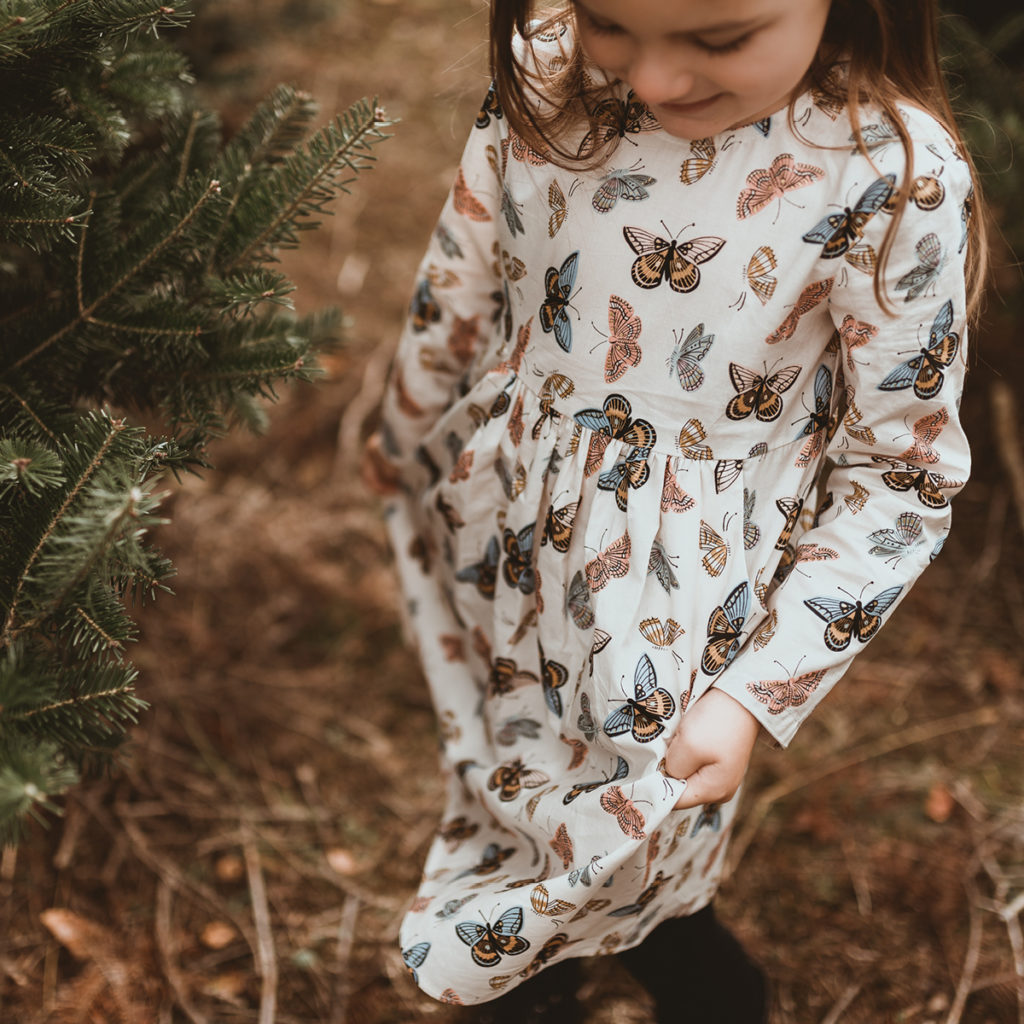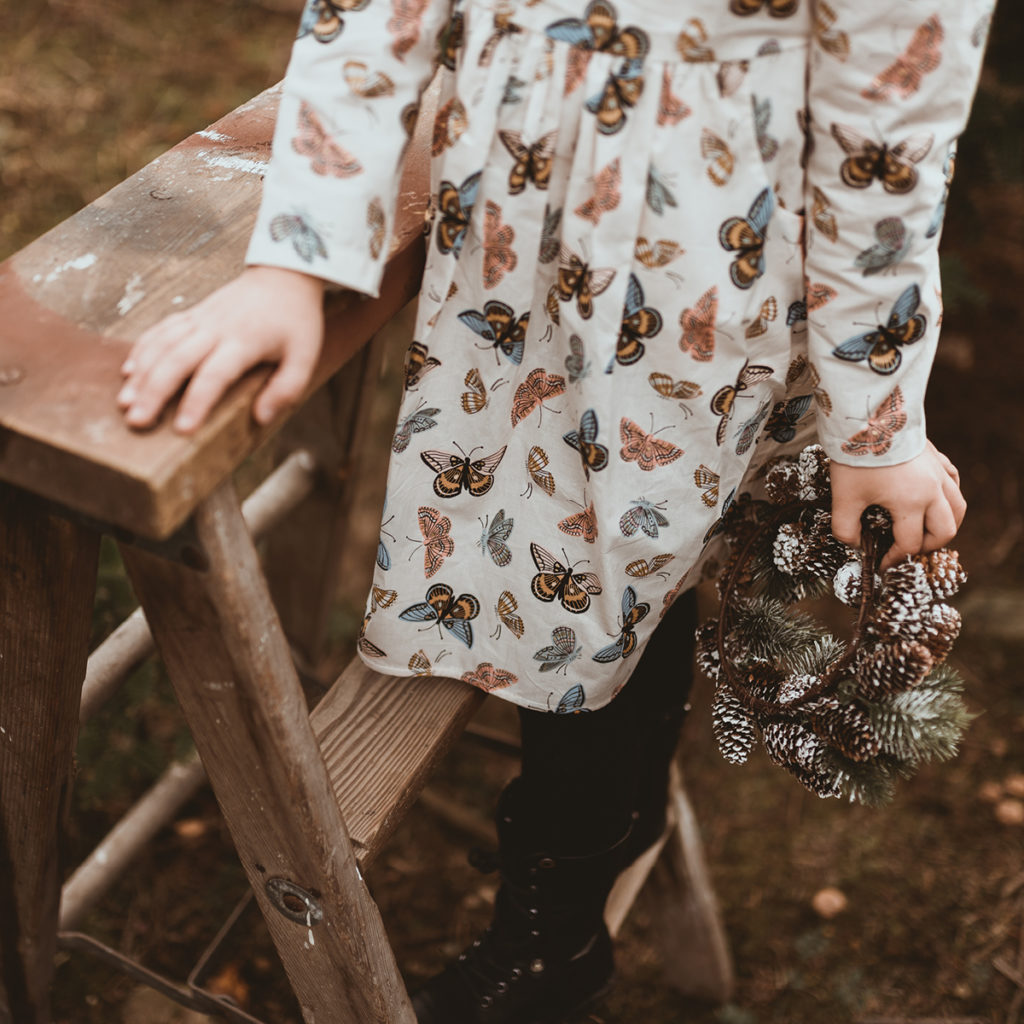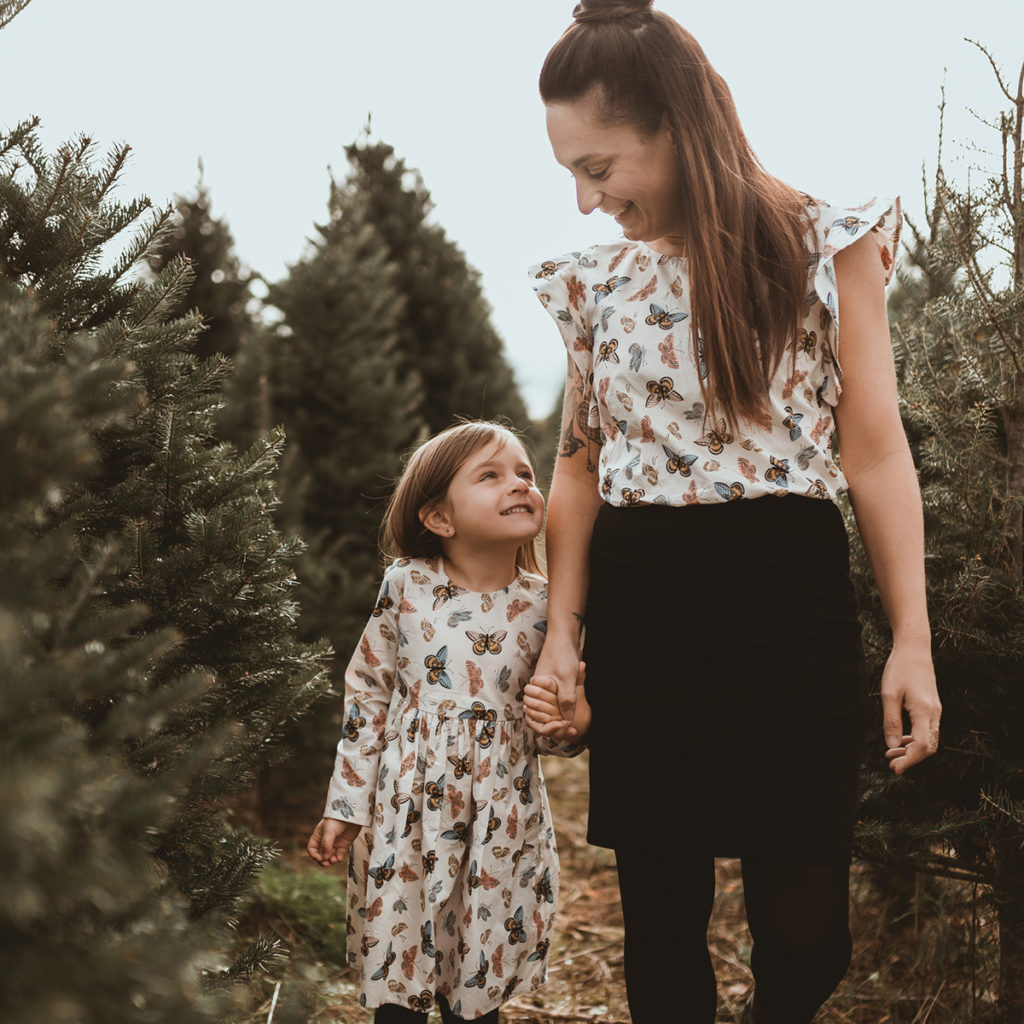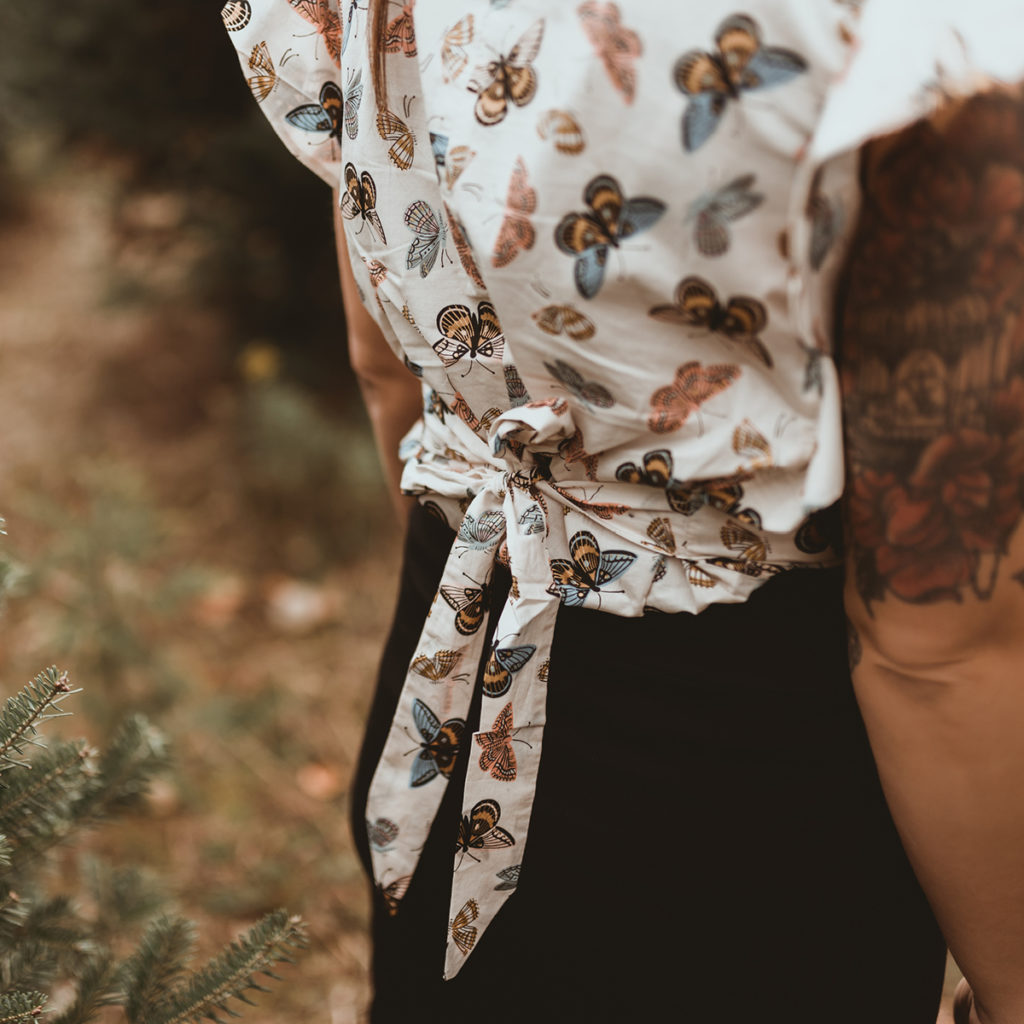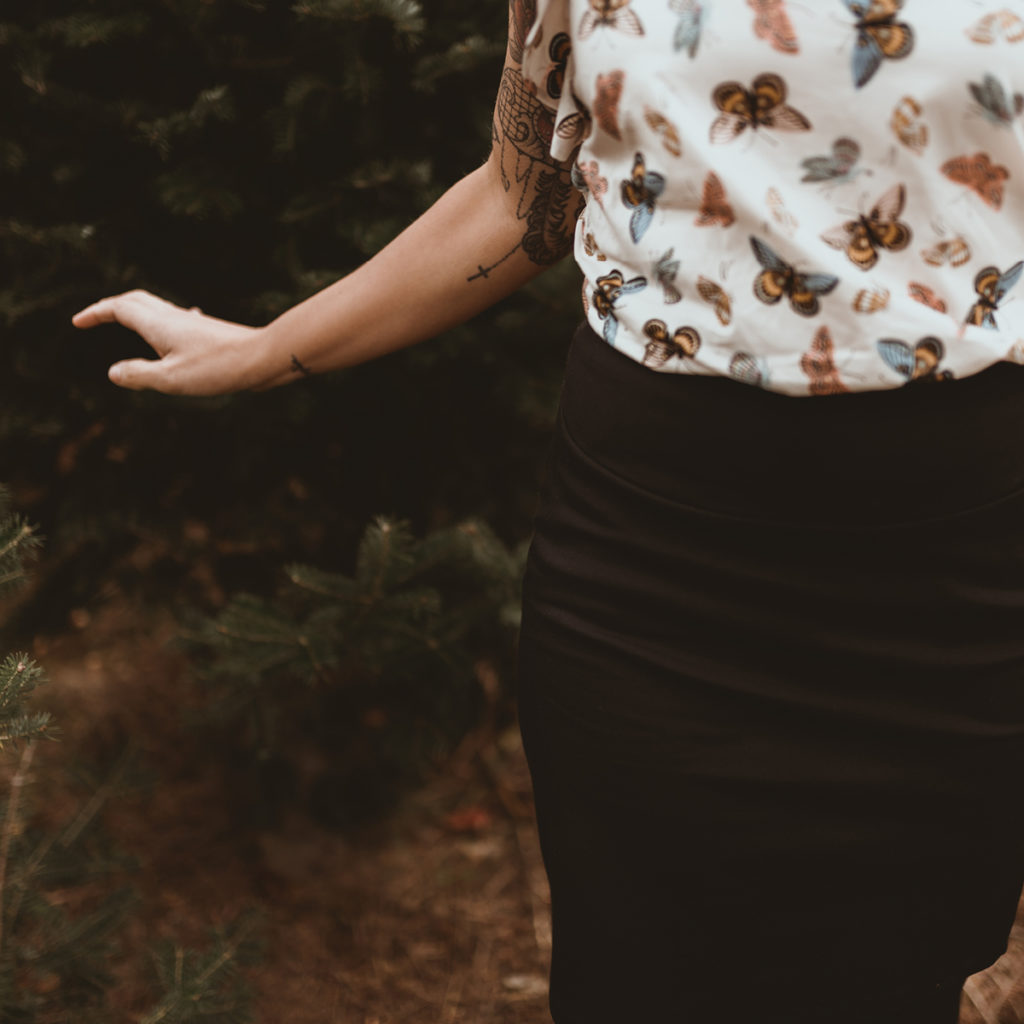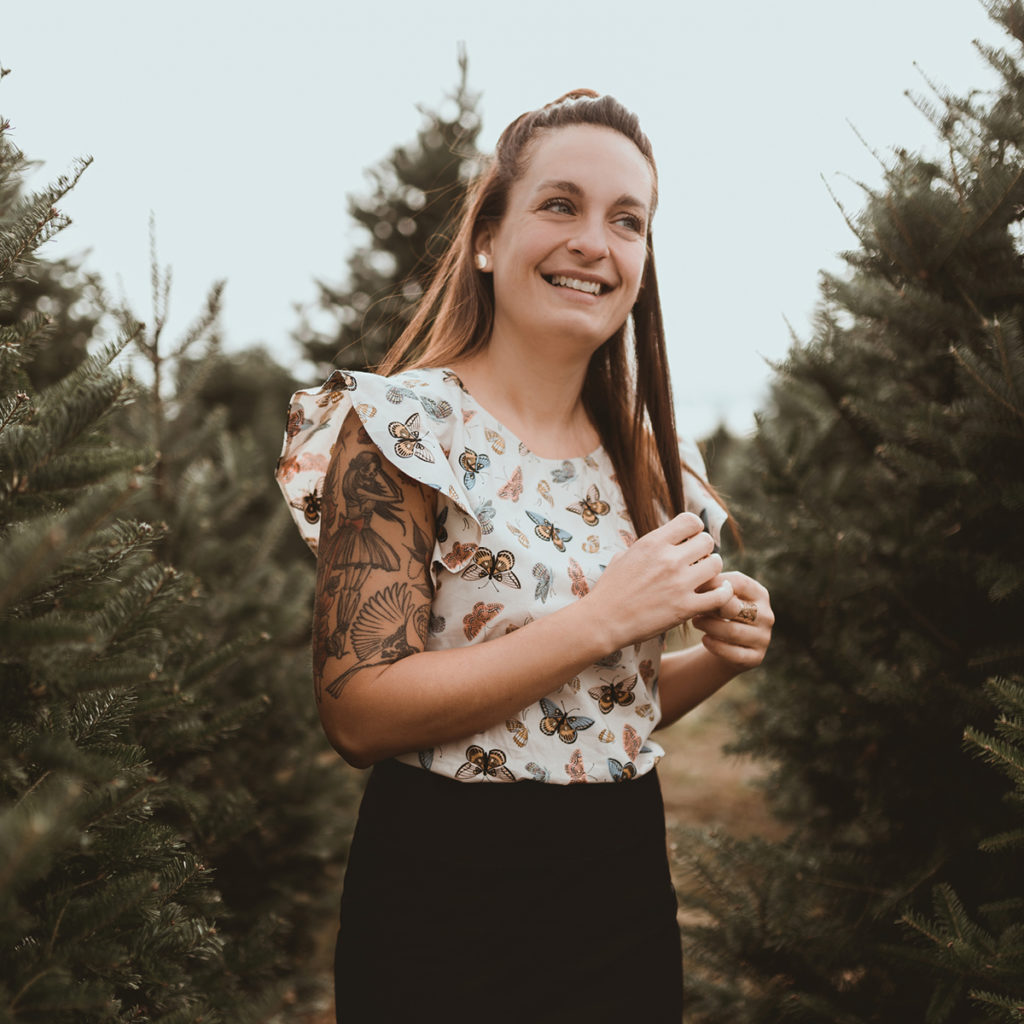 You want to reproduce these looks? Here is everything you need.
Glitter or velvet? A hard dilemma we were facing. However, everything settled quickly when we discovered this amazing dark blue velvet metallic fabric! Incredibly comfortable, this velvet leaves you with the impression of wearing pajamas even at the most chic evenings. This plus size pattern by Burda fits perfectly and highlights the feminine curves in the best way possible. An ideal pattern to feel your best during the holiday season!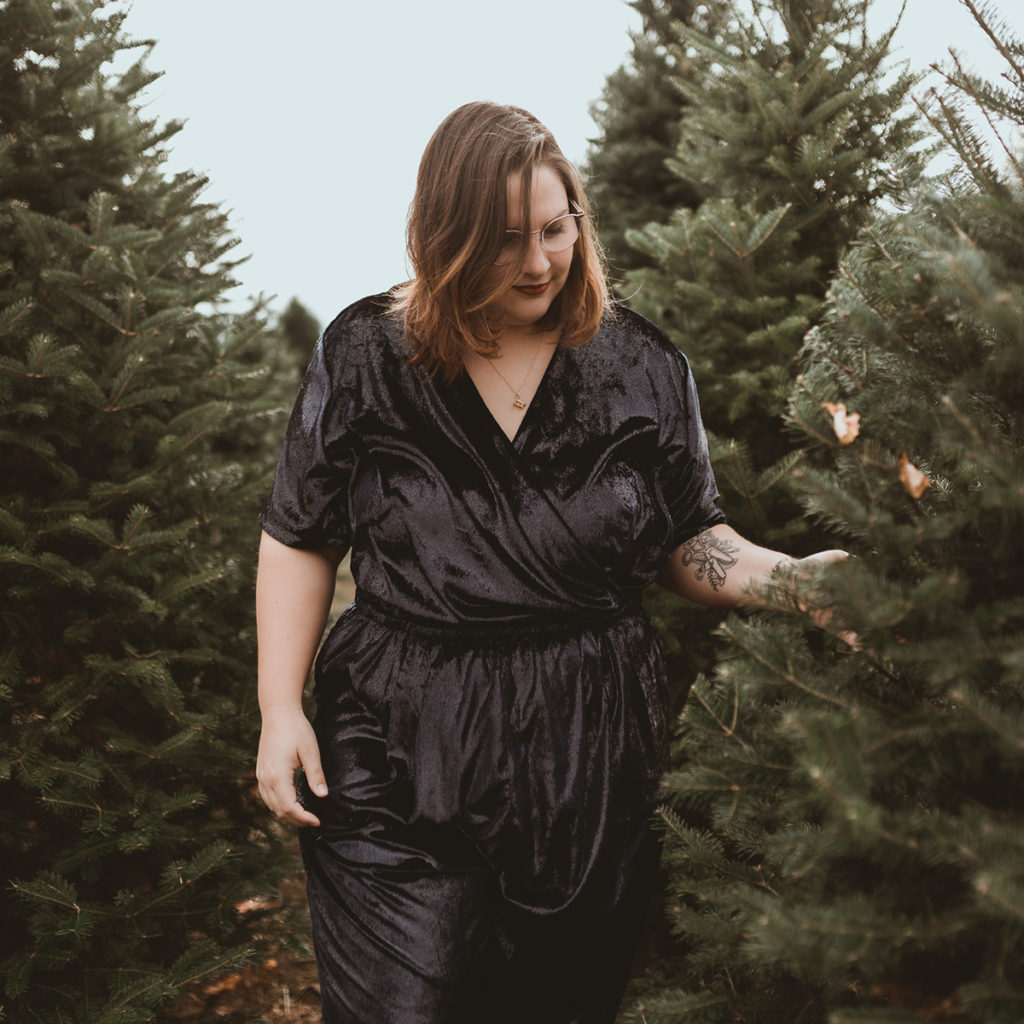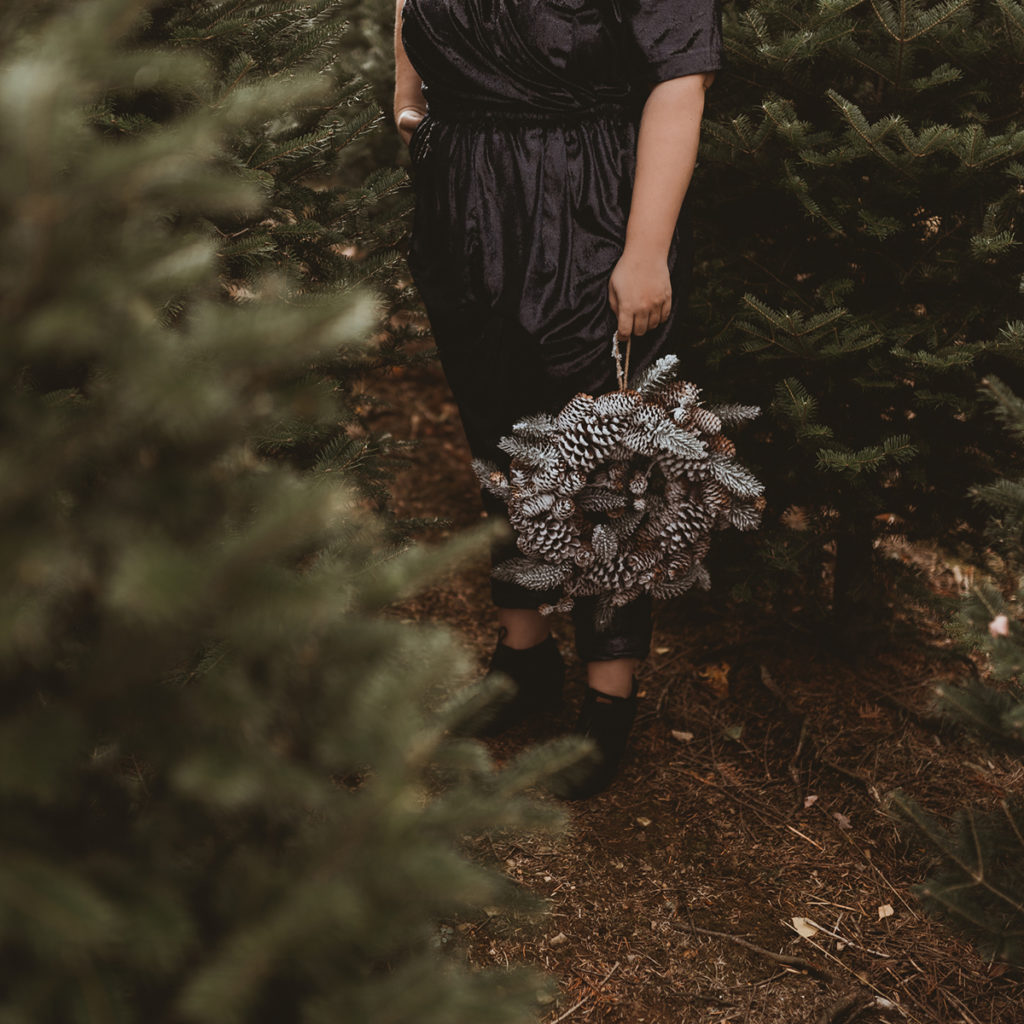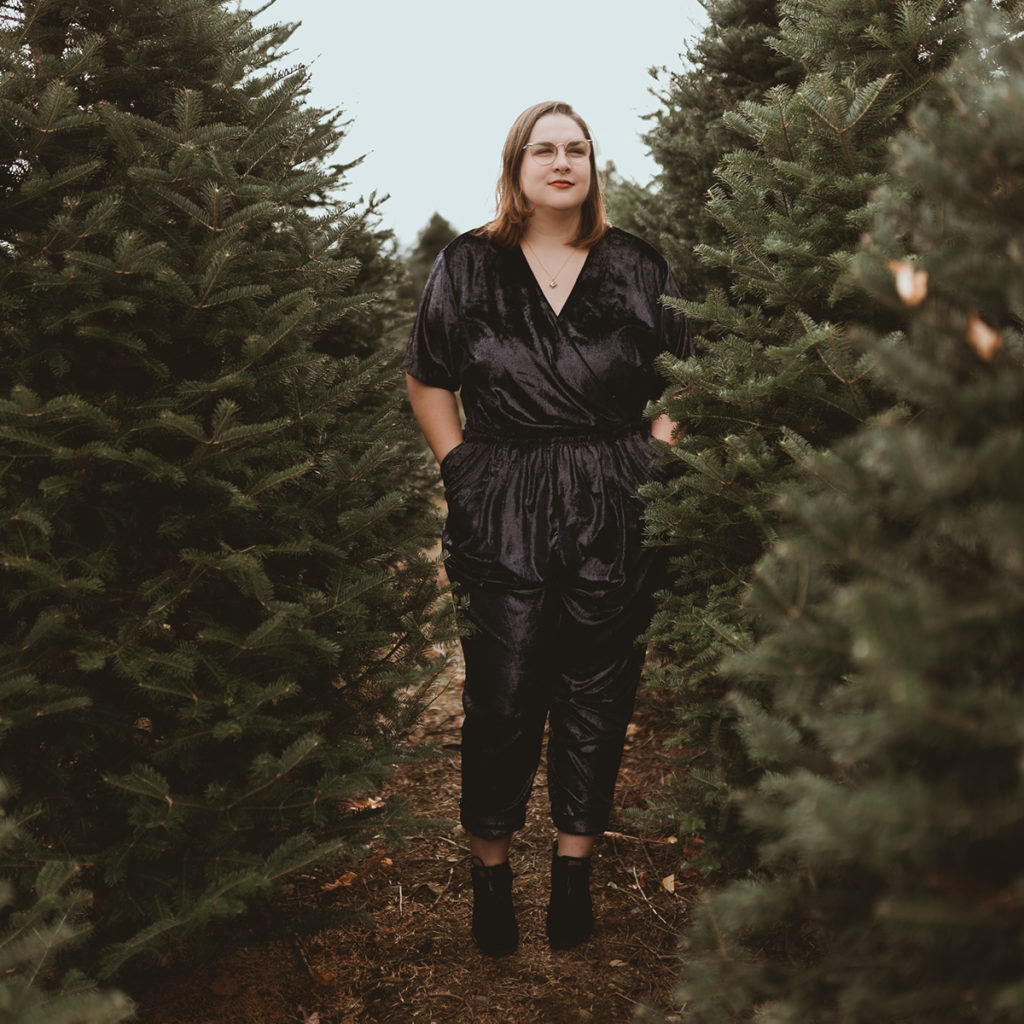 You want to reproduce this look? Here is everything you need.
How can you not fall in lo0ve with this jacquard with breathtaking gold details? You simply can't celebrate the holidays without a touch of gold. This jacquard is the perfect fabric to add a little touch of magic to your festive dinners. This pattern by Vogue, will put you curve in value because of its centered cut. The ruffled sleeves and semicircular skirt makes this dress even more chic than the fabric itself. The perfect look to feel like a queen when taking out your finest turkey from the oven!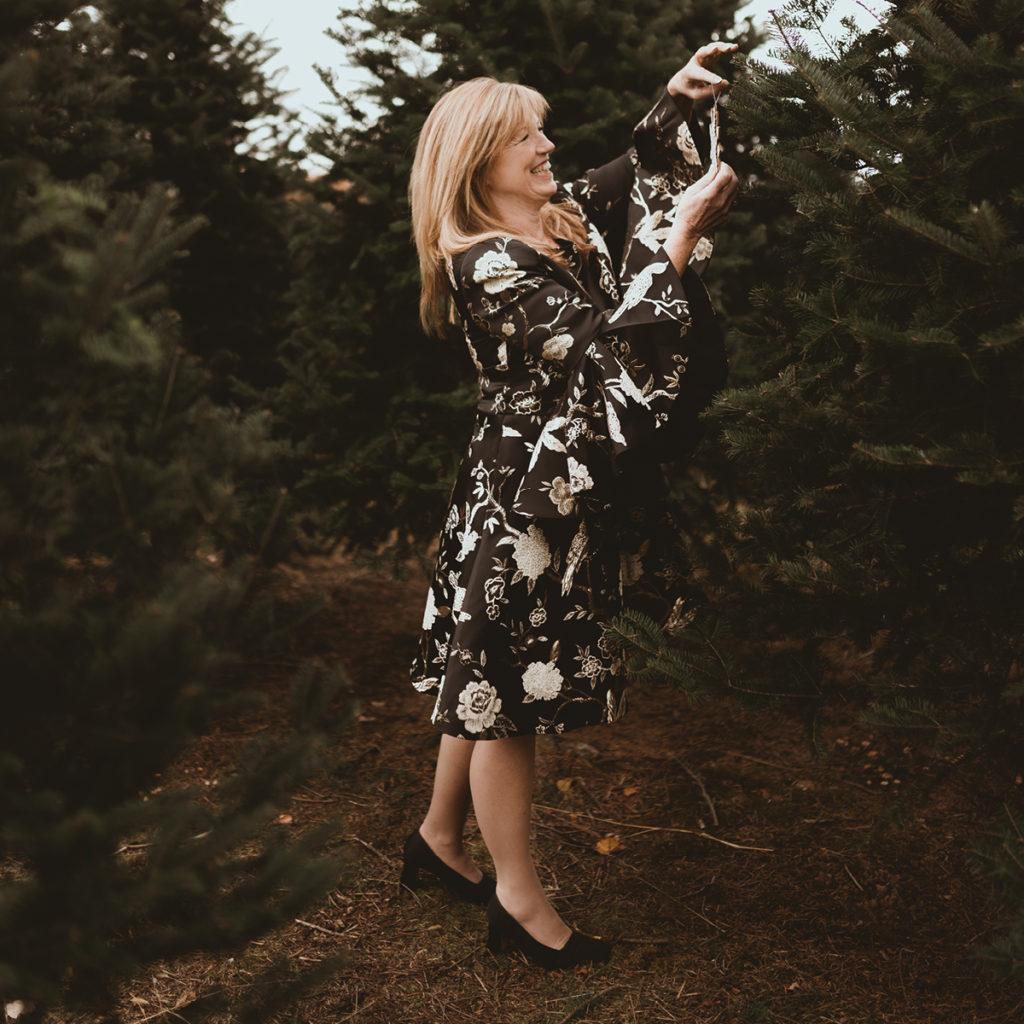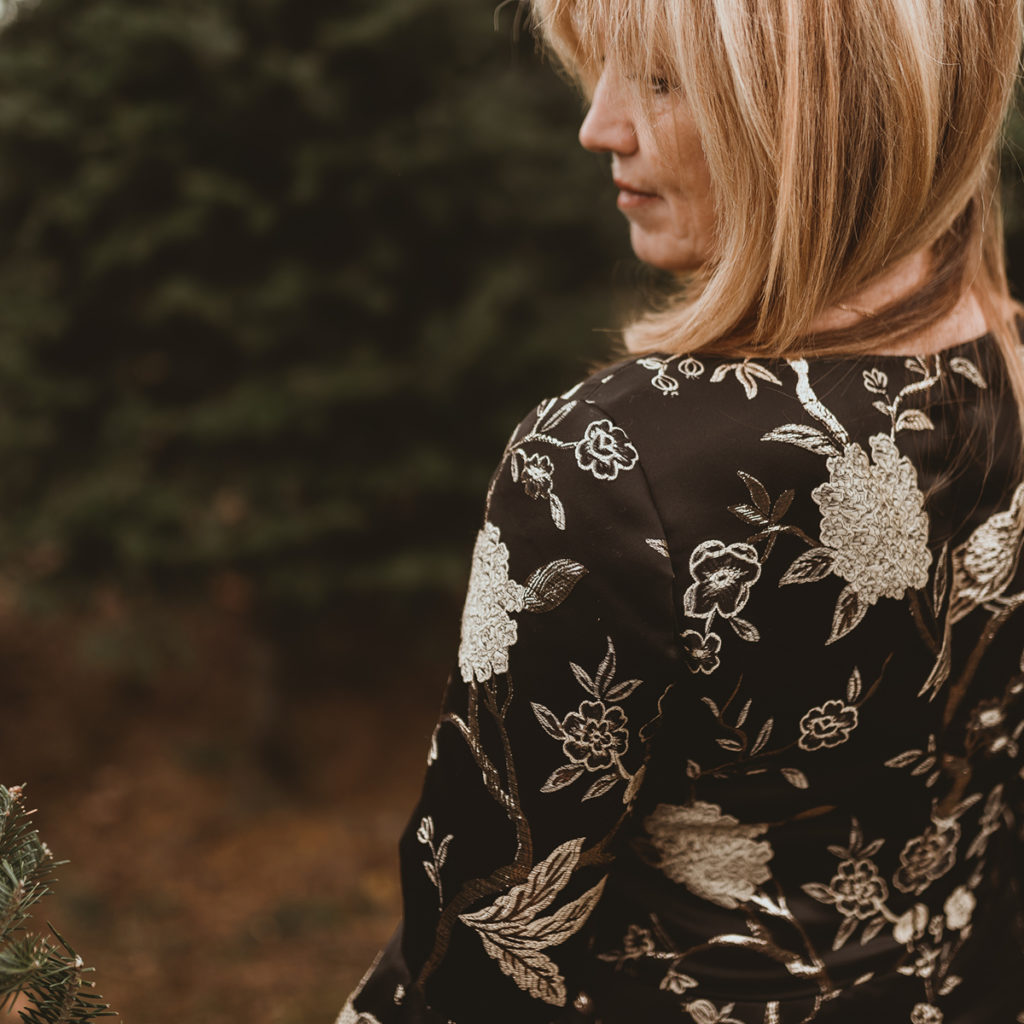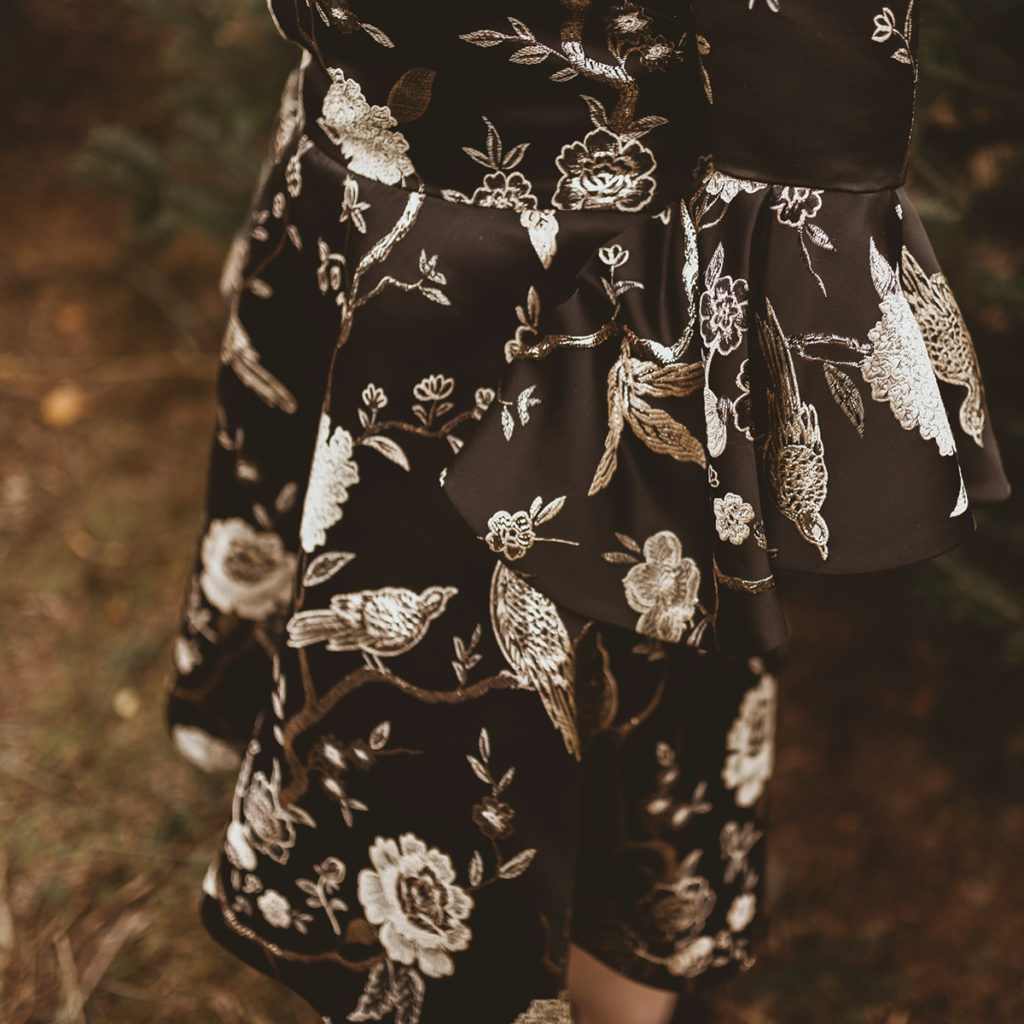 You want to reproduce this look? Here is everything you need.
I hope that all our ideas inspired you! Wishing you a happy holiday season filled with love and creativity!
Do not forget that we love to see your creations. Feel free to share them with us through social media, using the hashtag #clubtissus.