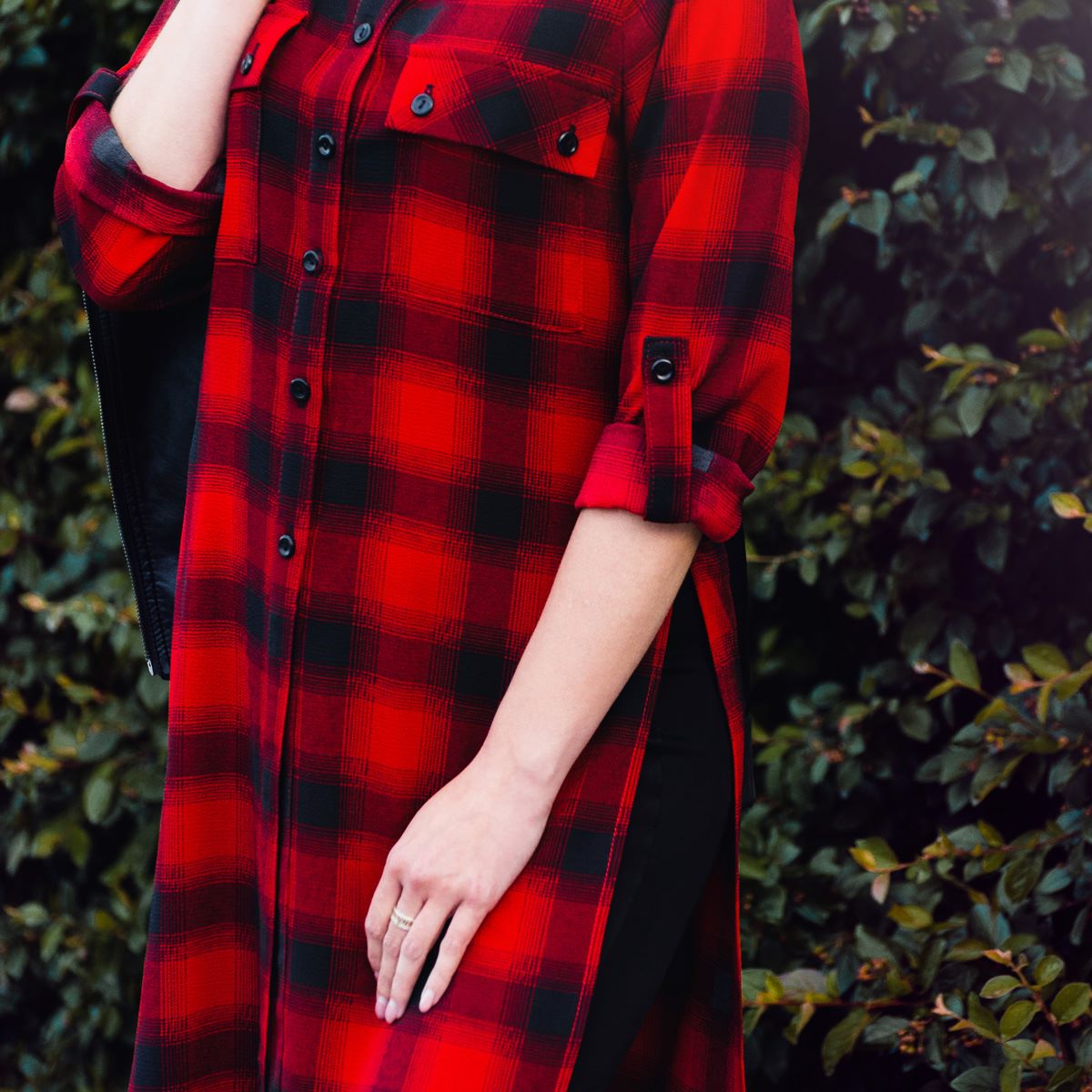 Townhouse inspiration – Fall-Winter 2017-2018
When presenting our new fall-winter arrivals in our latest catalog, this assumed and comfortable look was a big hit! That's why we decided to dedicate a full blog post about it. This modernize plaid shirt is far from lame! We love this McCall pattern, which offers different length options with raglan sleeves. Our favorite style is most definitely the model F, offering a feminine length, perfect to wear with a pair of legging. Why choose between comfort and style when you can have both with this outfit!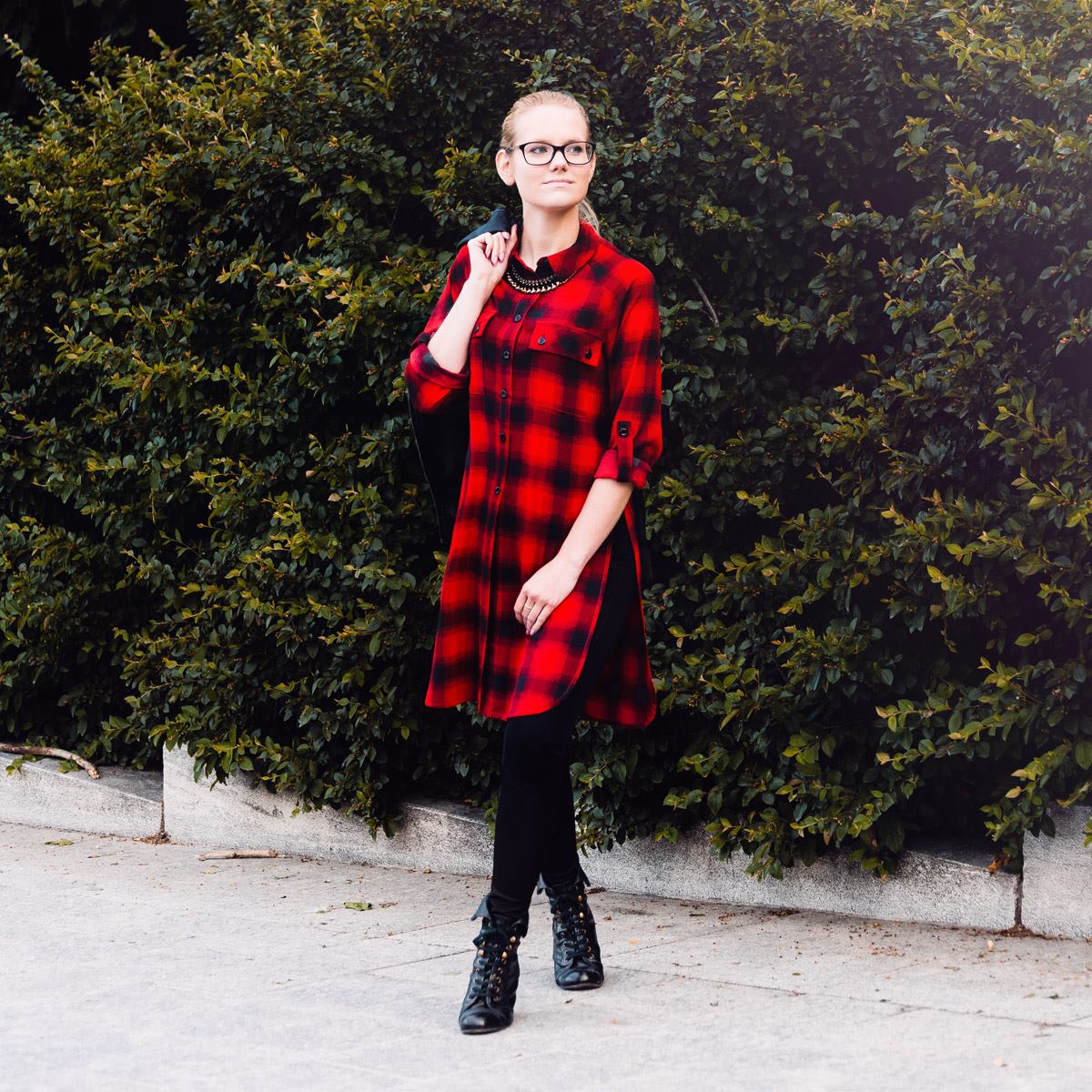 YOU LIKE THE FABRIC, BUT WANT MORE PATTERN SUGGESTIONS…
Easy! This plaid polyester crepe can be used for any style. Perfect for blouses, dresses and tunics, this fabric is light and fluid.
Simply because my colleague Gabrielle has a great sense of style and already expressed? her love for this pattern, which goes with everything by the way, in her latest article (link). The model C would be very original in a plaid fabric. And don't worry we are not done seeing tops/dresses with flowy sleeves for this season!
I can already imagine myself wearing this mid-length skirt with a black wool sweater (or even ivory, who knows, I'm a Libra!). Even if the fabric is thinner than wool, this pattern is lined so any fabric type can be used. You will get a comfortable retro-chic look perfect for the chilly weather in fall!
V9141 Peter Pan collar dresses for child
I don't have kids (yet!), but if I had a little girl, I would most definitely make her the model B from this pattern. I know this style is nothing new, but keep in mind that fashion is a wheel that never stop turning. If you want to give it a more modernized? look, you can accessories this plaid dress with a leather jacket.
YOU LIKE THE PATTERN, BUT WANT MORE FABRIC SUGGESTIONS…
As you probably guessed by our name, our strength at Club Tissus… is everything that as to do with fabrics! I had to make some decision for this one, because the list of fabrics that could go with this pattern would have been far too long. So here are my suggestions to get you fall time ready!
I hope you liked my choices! We'll meet again very soon for another look!
See you soon!