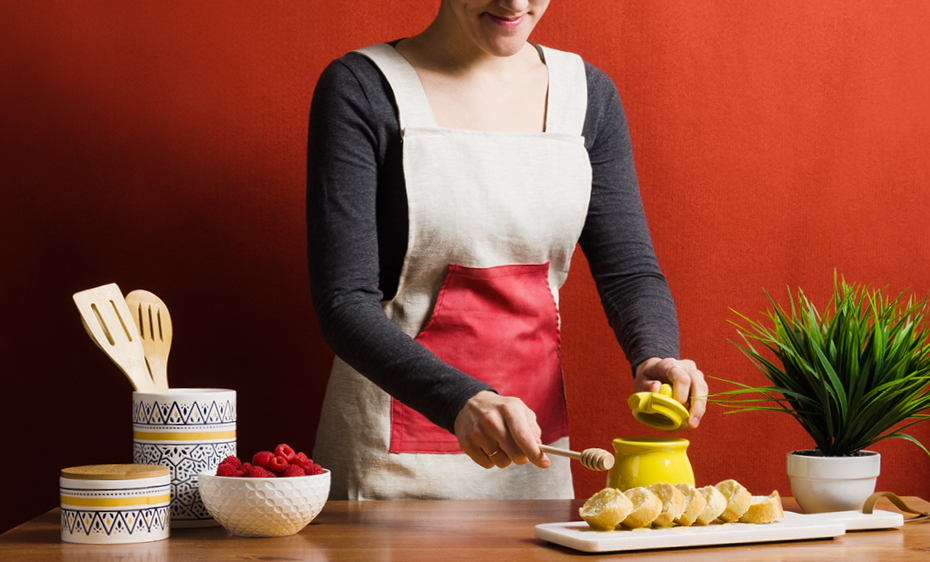 Linen Apron: Being stylish in the kitchen
Spring is just around the corner and to celebrate the new season we have  for you a pretty cross-back apron: this year spring cleaning shall be done in style! You will love the cross-back apron: it is much easier to put on and take off than a regular apron, especially when your hands are sticky and dirty. The tutorial is simple and your new apron will make your neighbors jealous.
Level of difficulty: Easy. Basic sewing machine skills required.
Time required: About 1 hour.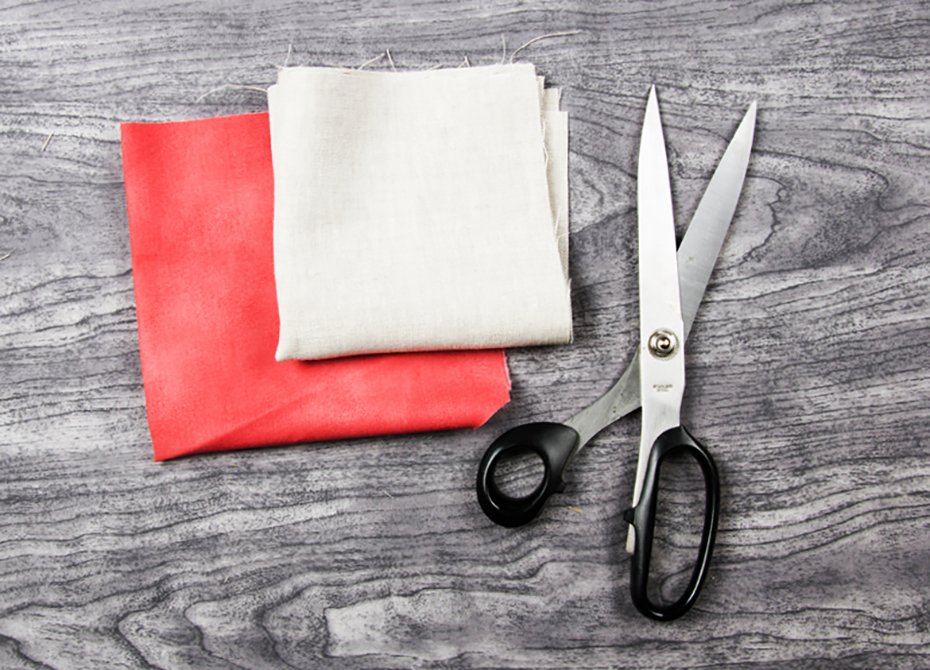 Material:
Linen or natural cotton: 85 cm (33 in)

Patterned fabric: 30 cm (12 in)

Scissors or a rotary cutter
STEP 1: Cut a rectangle 85 cm (33 in) wide and 75 cm (30 in) high. Fold it in two, widthwise. Make a mark at 25 cm (10 in) from the top and 15 cm (6 in) across. Draw your lines.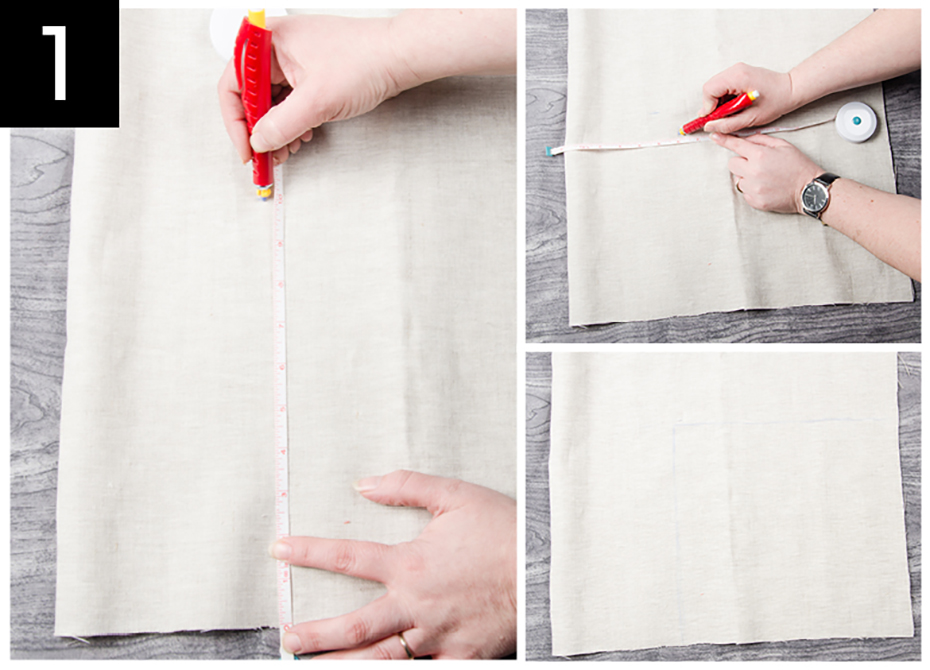 STEP 2: Cut the piece to create the apron's bib. Make a notch on each side of the bib.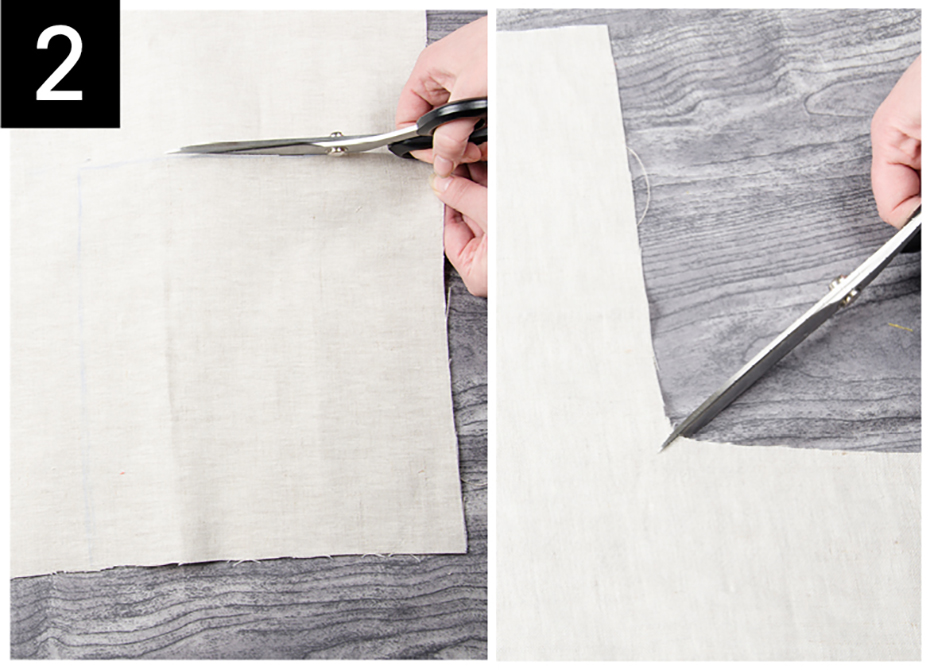 STEP 3: Fold the fabric inwards to create a very narrow hem. Pin and sew the hem.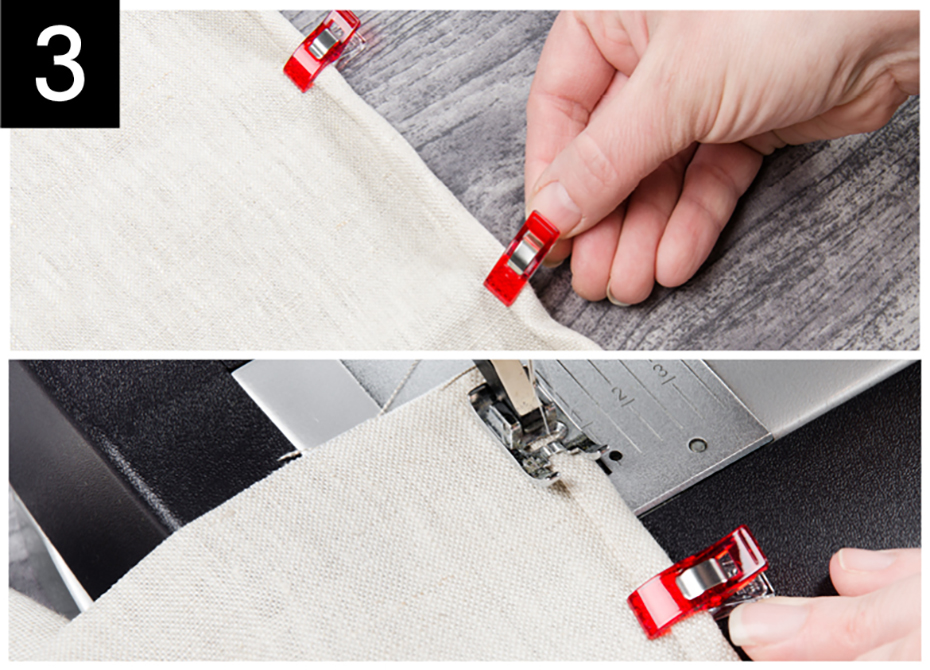 STEP 4: Cut two straps 15 cm (6 in) wide and 85 cm (33 ½ in) long. Fold the strap right sides together, secure with pins and sew. Turn the strap right side out and iron it flat. Topstitch the strap on all sides to close it.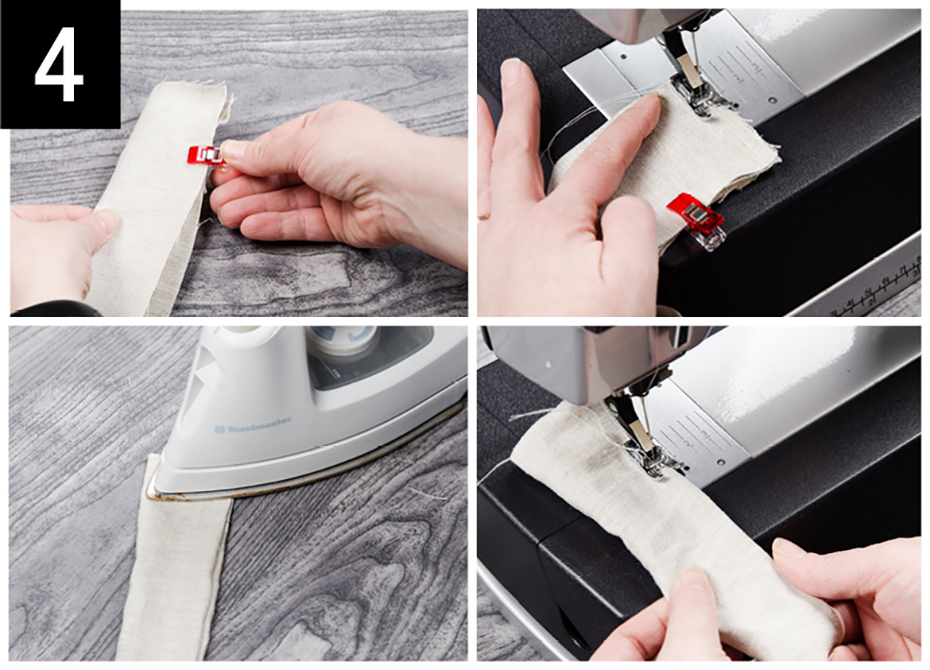 STEP 5: Cut the pocket piece in the constrating, patterned fabric. Fold the rounded part of the piece to make the hem. Pin and sew.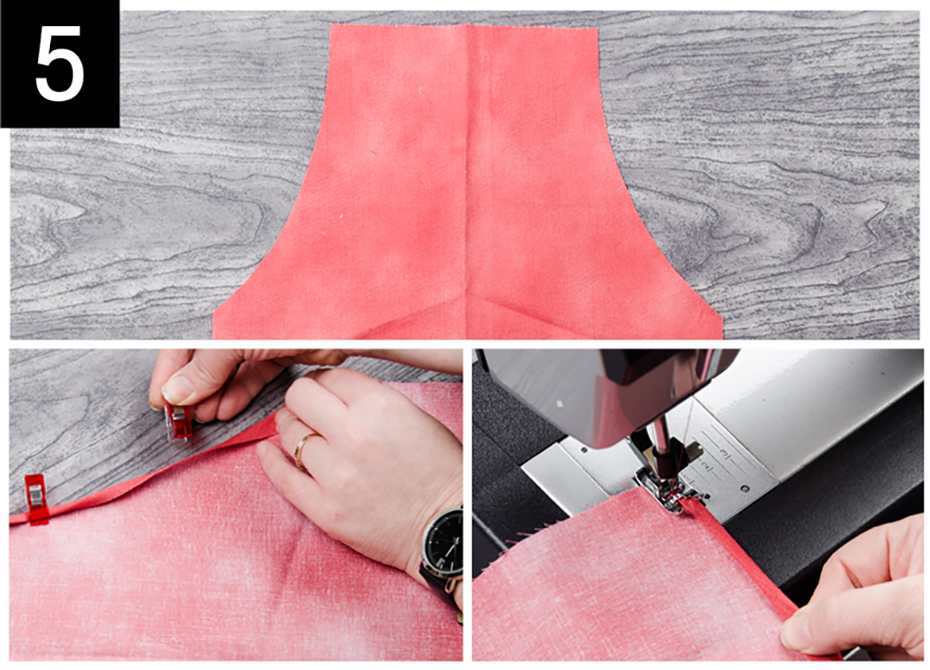 STEP 6: Place the pocket on the apron. Pin it in place and sew.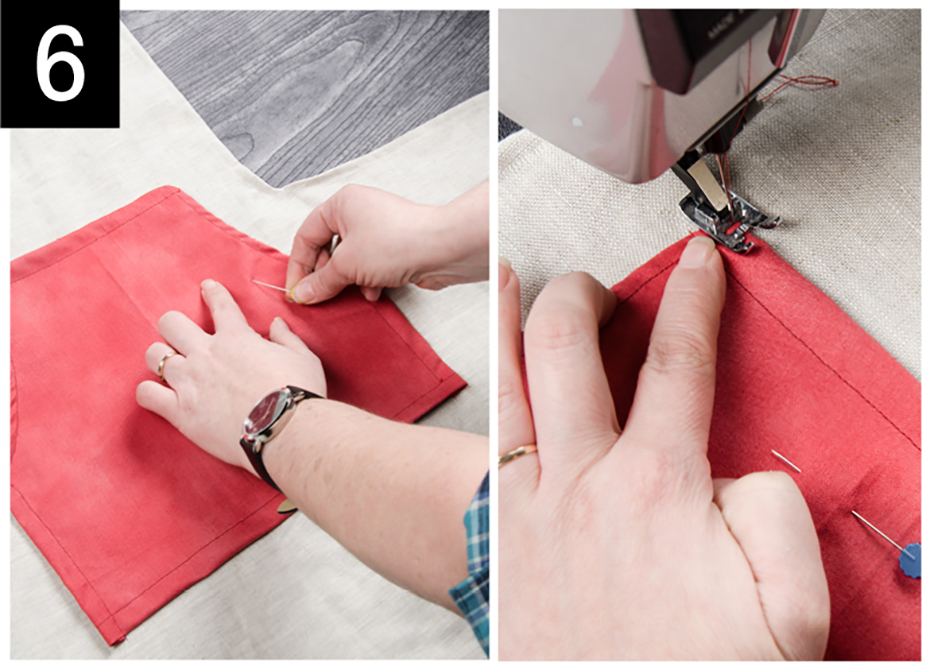 STEP 7: Place the straps on the apron, as shown in the picture, to create the crossed back. Sew the straps in place.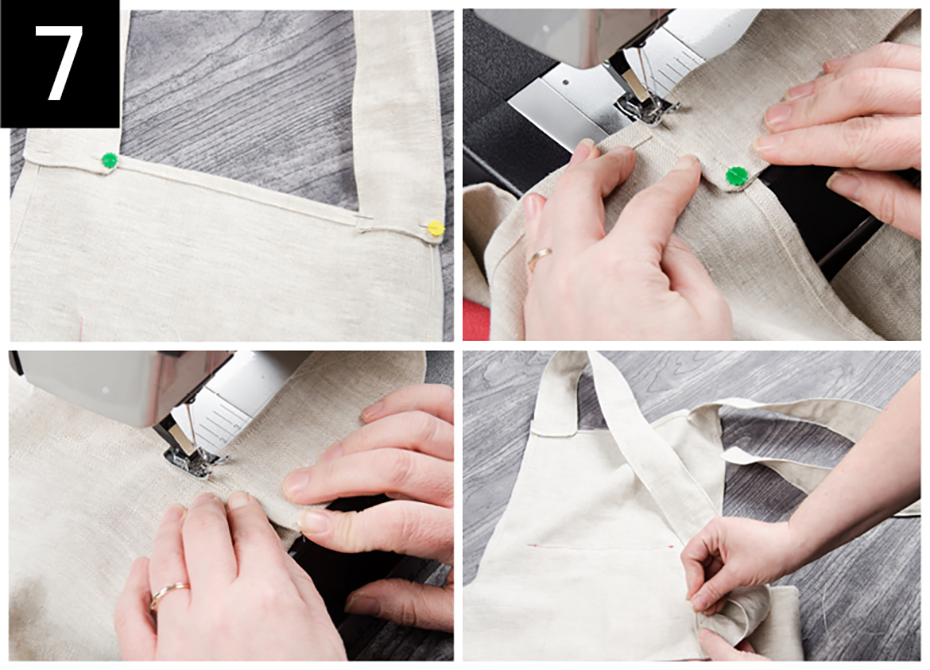 That's it! Your apron is done!
Do not forget that we love to see your creations. Feel free to share them with us through social media, using the hashtag #clubtissus.
See you soon!