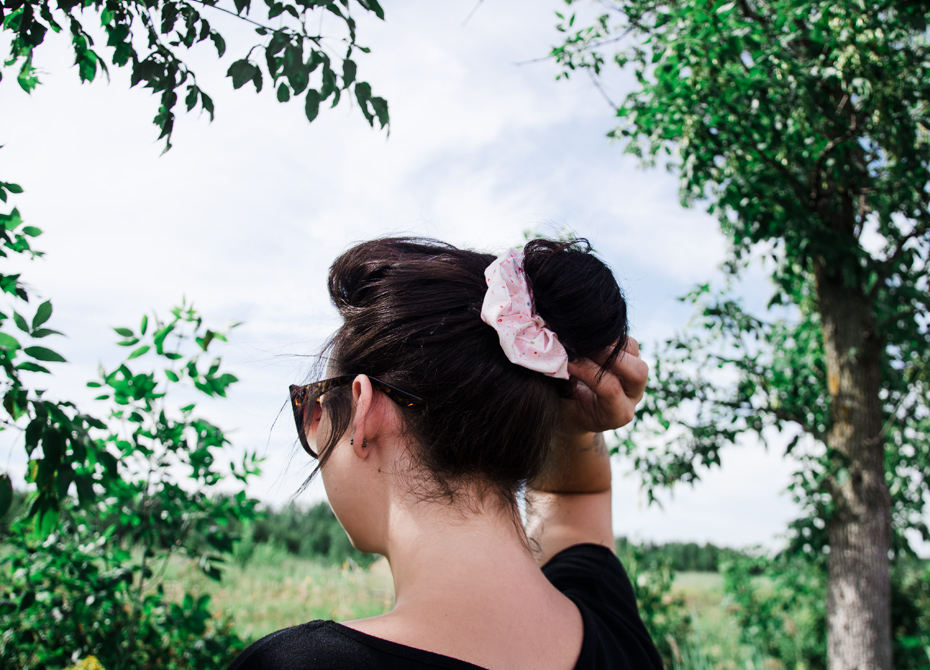 Make your own Hair Scrunchy!
A fast and easy project which will allow you to match your hair accessories to your clothes. The scrunchy is a popular and trendy accessory and a perfect gift. It is also very useful when you're in a hurry or for the #badhairday!
Degree of difficulty: Easy. Basic understanding of a sewing machine.
Duration: Approximately 30 minutes.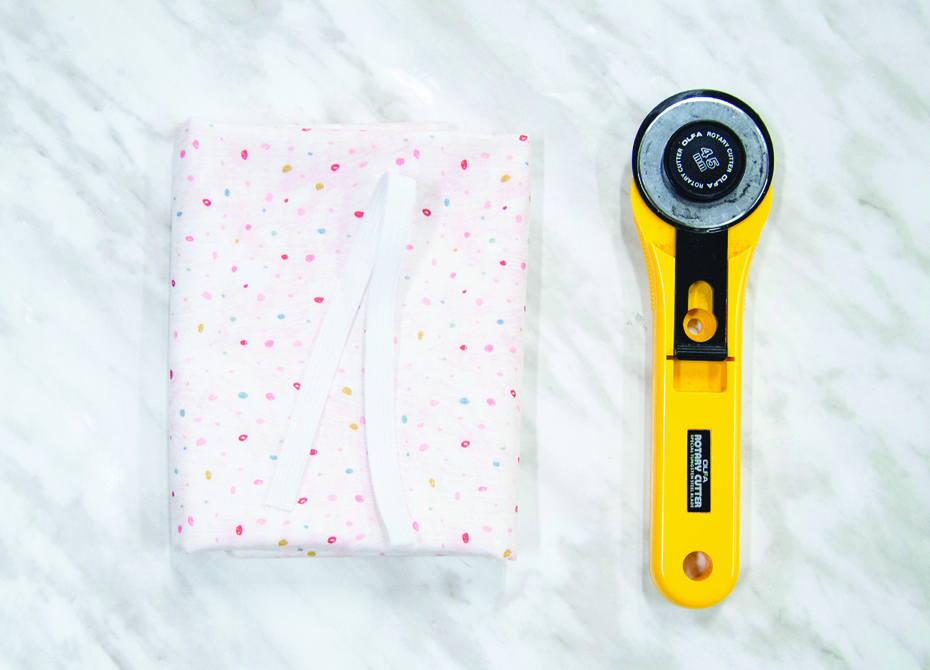 Material:
Printed cotton : 4 in (10 cm)

1 pack of 15 mm elastic

A pair of scissors or a rotary cutter
STEP 1: Cut a rectangle of 3 x 25 ½ in (8 x 65 cm) in the printed cotton. Right sides together, fold lengthwise the rectangle and pin in place.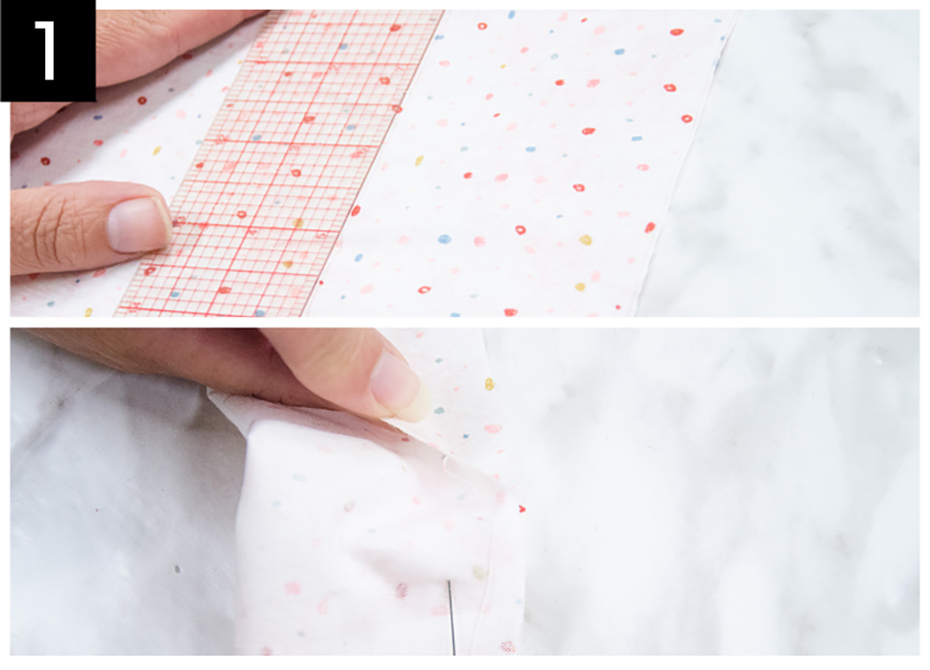 STEP 2: Start sewing a few centimetres below the upper edge and stop before the lower edge. Then turn the fabric to expose the face, pin the edges right sides together and start sewing.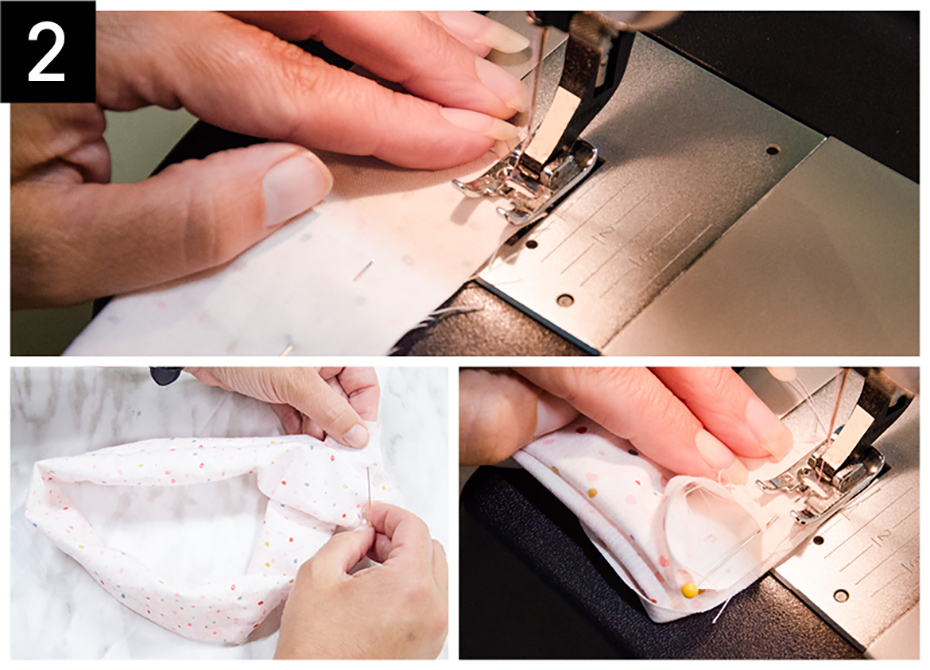 STEP 3: Cut 9 ¾ in (25 cm) of elastic and insert it inside the scrunchy.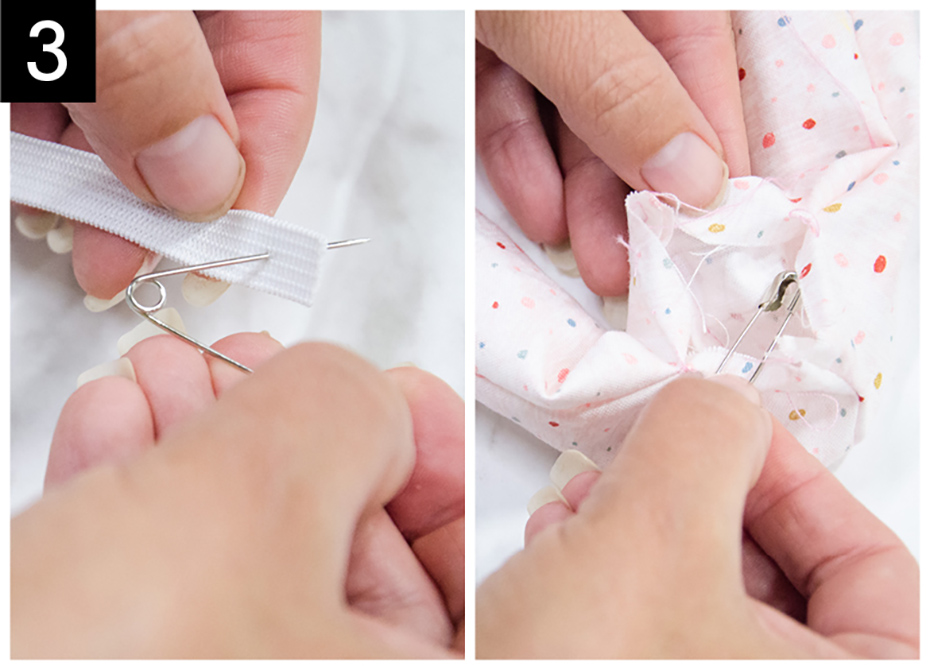 STEP 4: Sew the ends of the elastic together to make a continuous piece. Finally, close the opening by pinning it and make a topstitch.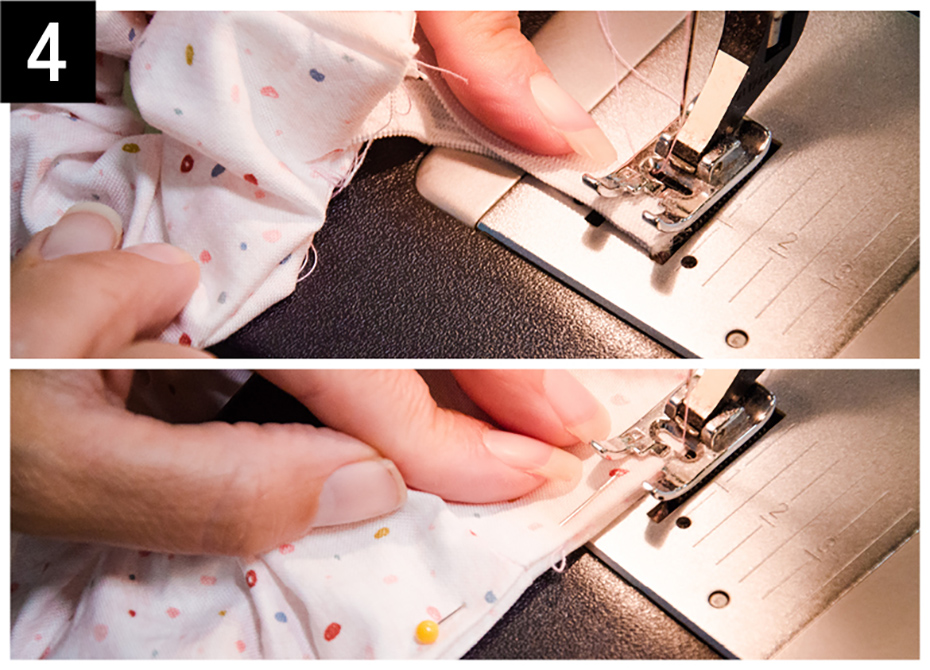 Your scrunchy is over !
Do not forget that we love to see your creations. Do not hesitate to share them via social media using the #clubtissus.
See you soon !