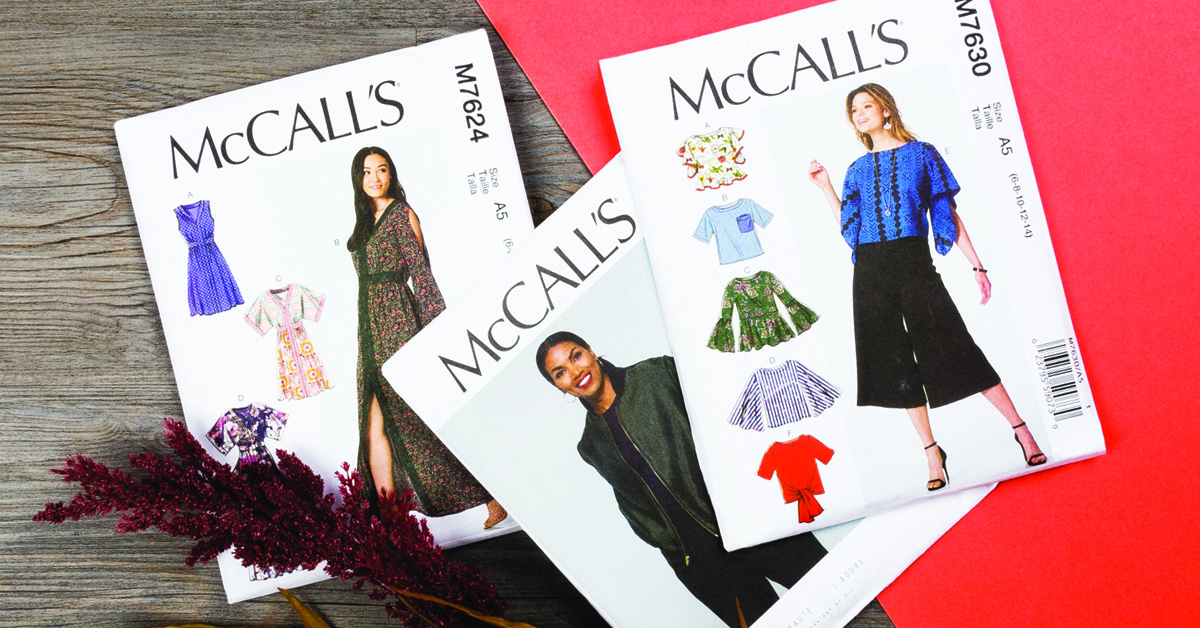 New arrivals : McCall's Patterns
Many will live in denial, but I decided to assume it fully; fall is coming!!! At Club Tissus, we feel the arrival of a new season when we start receiving new fabrics and new patterns. So I decided plunged into the dozens of new McCall's patterns to find you the must-have in fall, but also add 2-3 sewing projects on my long (endless!) list. Here are my top 5!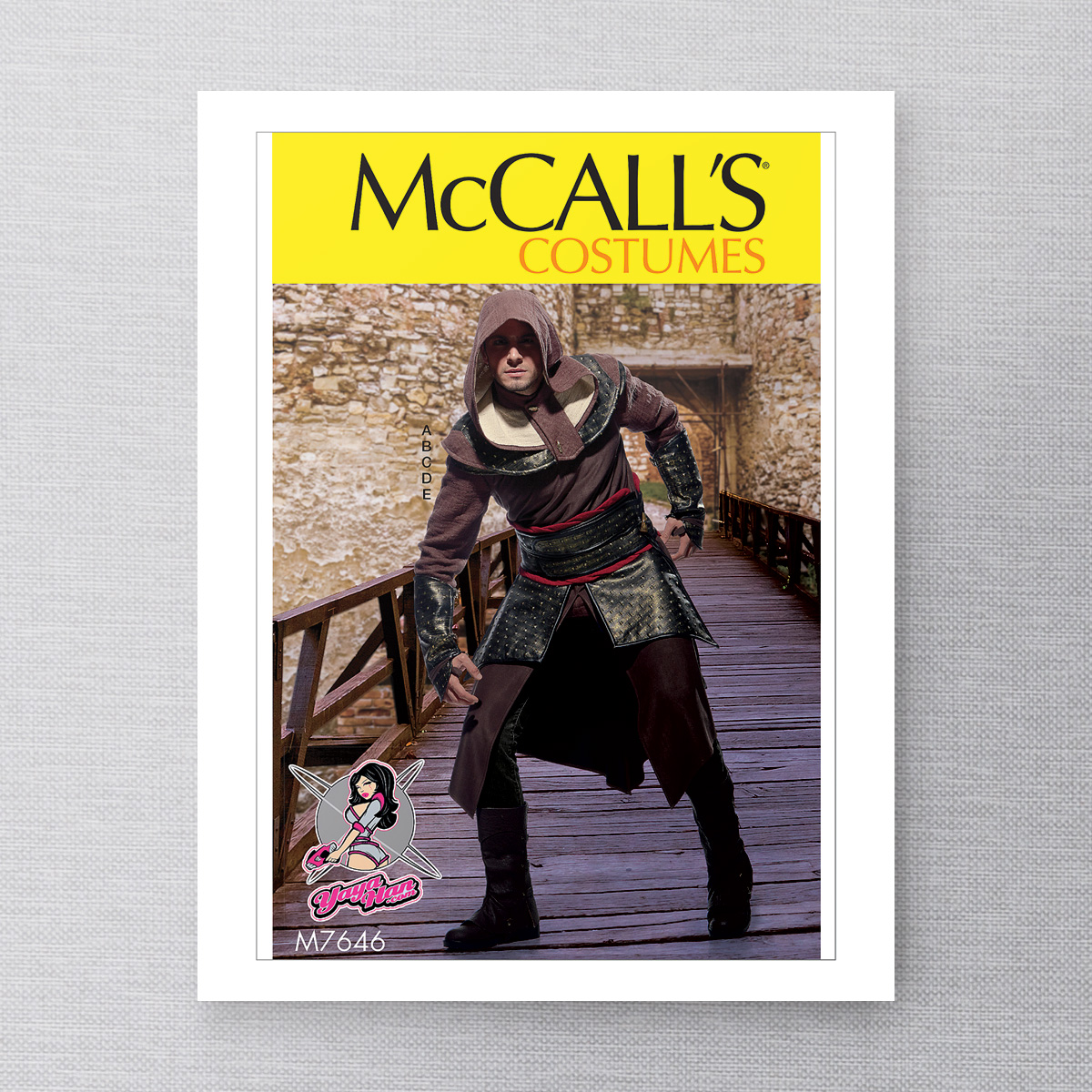 Fall also means that Halloween is approaching quickly! For the past two years my boyfriend has been harassing me to make him a costume inspired by the fictional series Game of Thrones. This costume is one of the first I find that would respond perfectly to this great demand. McCall's holds several patterns of Yaya Han, ideal for Cosplay. So if you're already looking for your next costume for the 2018 Comiccon, go take a look at this perfect selection!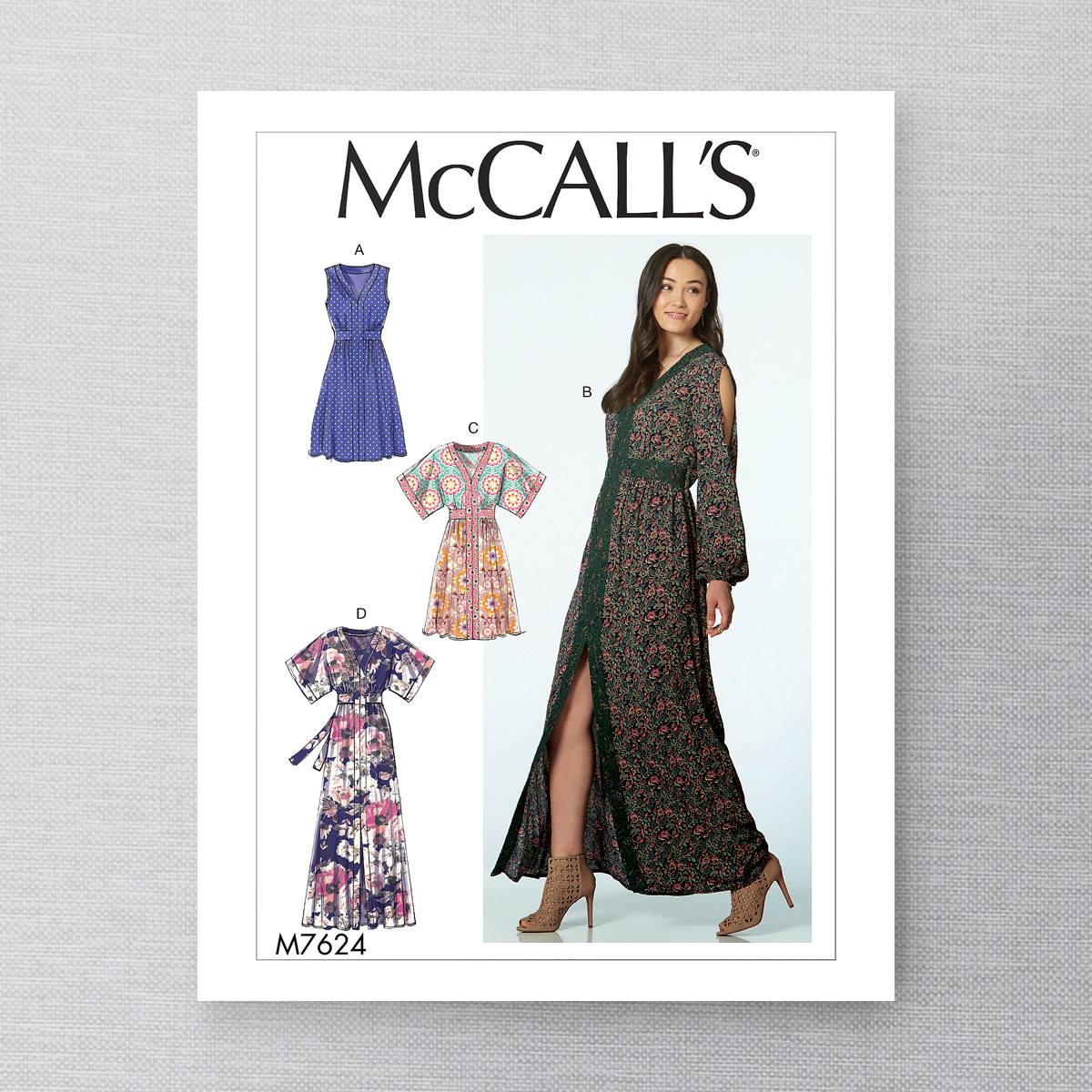 4 – M7624 Ladies banded dresses
In my opinion, we can never have enough dresses in our wardrobe and this one caught my eye at first sight. Classified as easy, this project is perfect for a rainy afternoon. In addition, I already have in mind a beautiful patterned fabric that will soon be available to you in store and online. This fabric will be perfect to create my new favorite dress, which is surely the model B with the split sleeves that have proven to be a favorite of mine.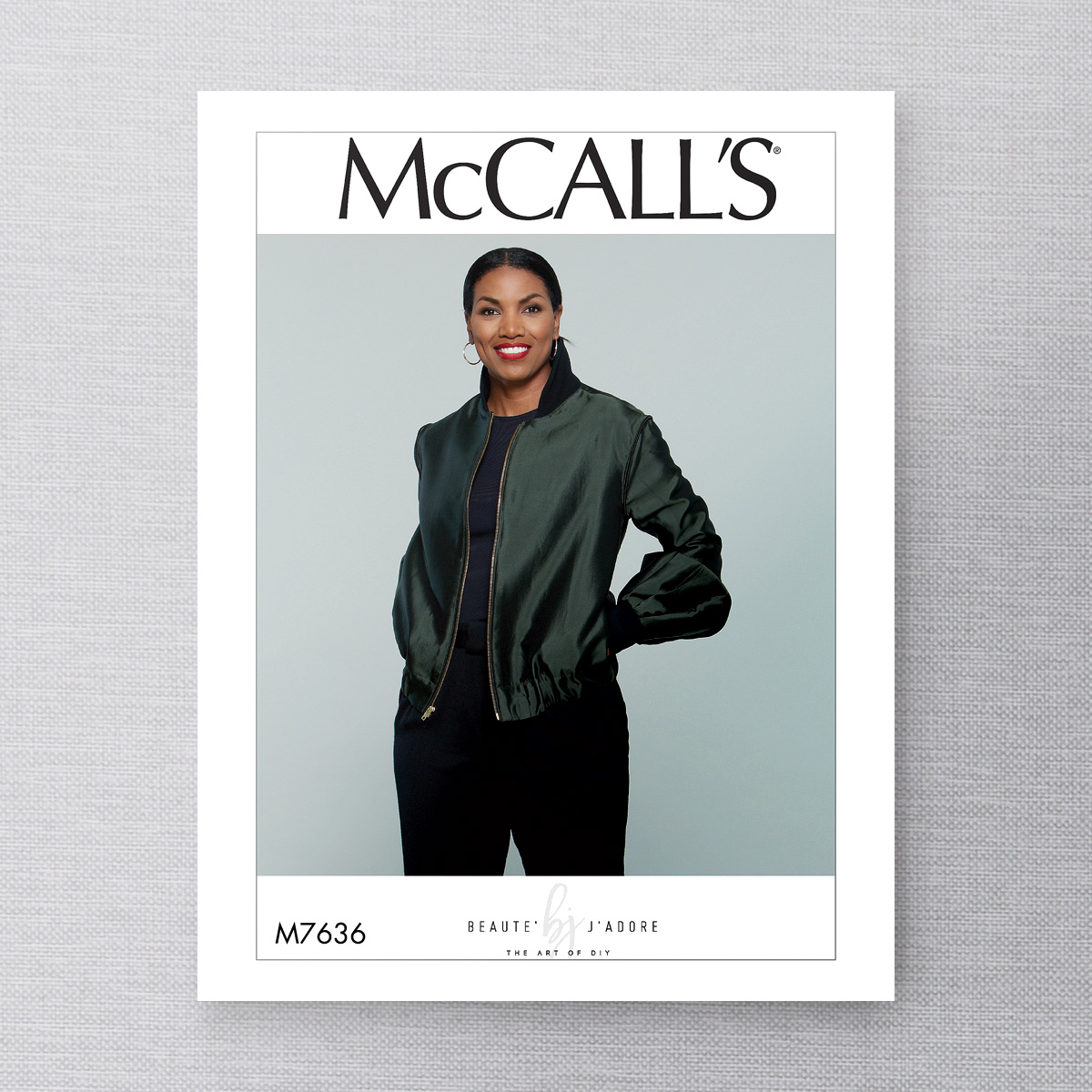 3 – M7636 Ladies bomber jacket
I will admit I do have a soft spot when it comes to the Beauté j'adore patterns by McCall's. This bomber jacket will be a must-have when it comes to those cloudy fall days, so you understand that this is the first project on my sewing to-do list! Its classic cut and small details on the sleeves are certainly going to make this jacket a key component in my fall wardrobe.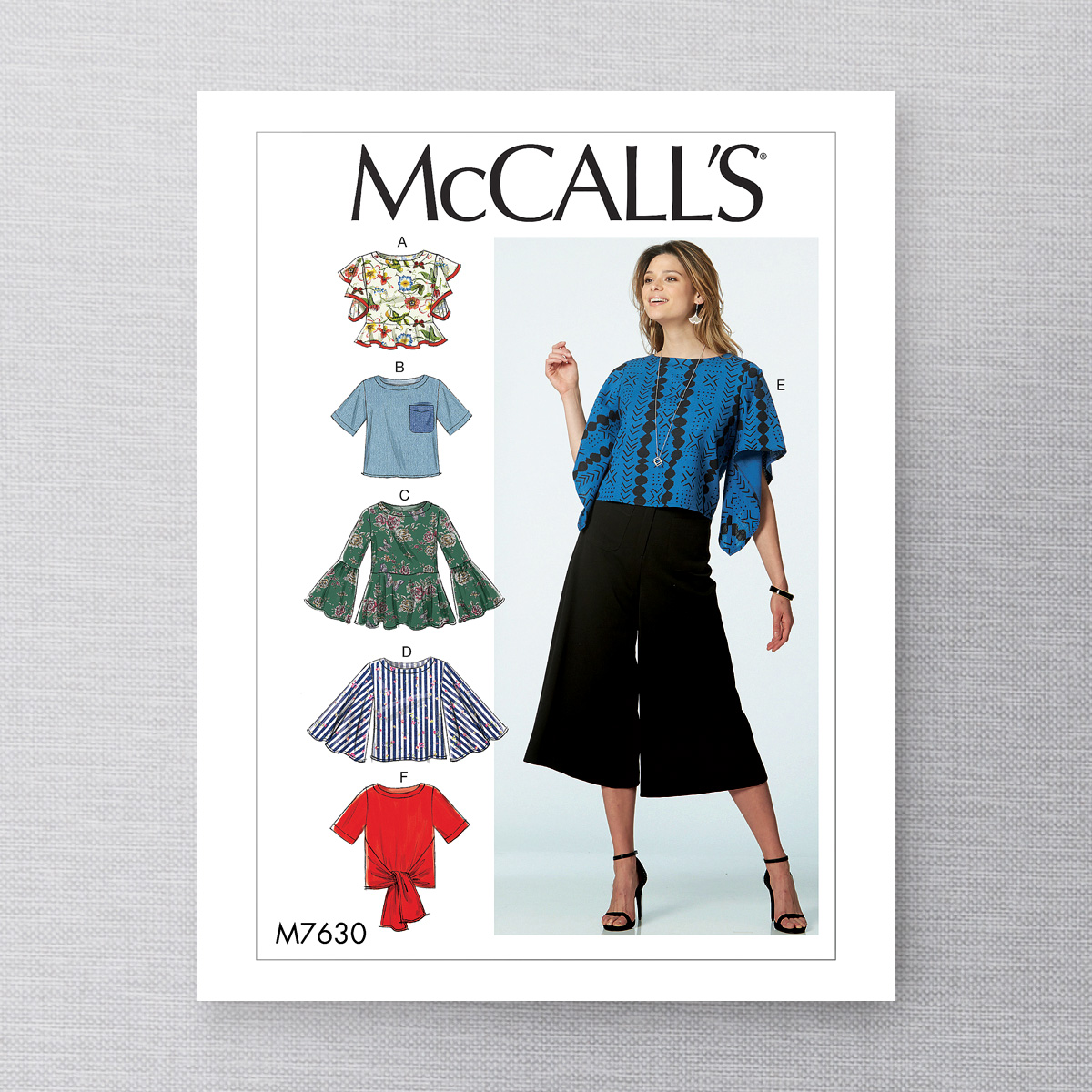 I like all the models in this pattern, so I will definitely be able to get a lot use out of it. They are everyday pieces, with a trendy twist to them.  You can bring back this pattern at any season to highlight your favorite fabrics. My absolute favorite is the model with the pretty knot, in a nice plum bamboo knit to wear with my favorite pair of denim. I already look forward to the long weekend to get started.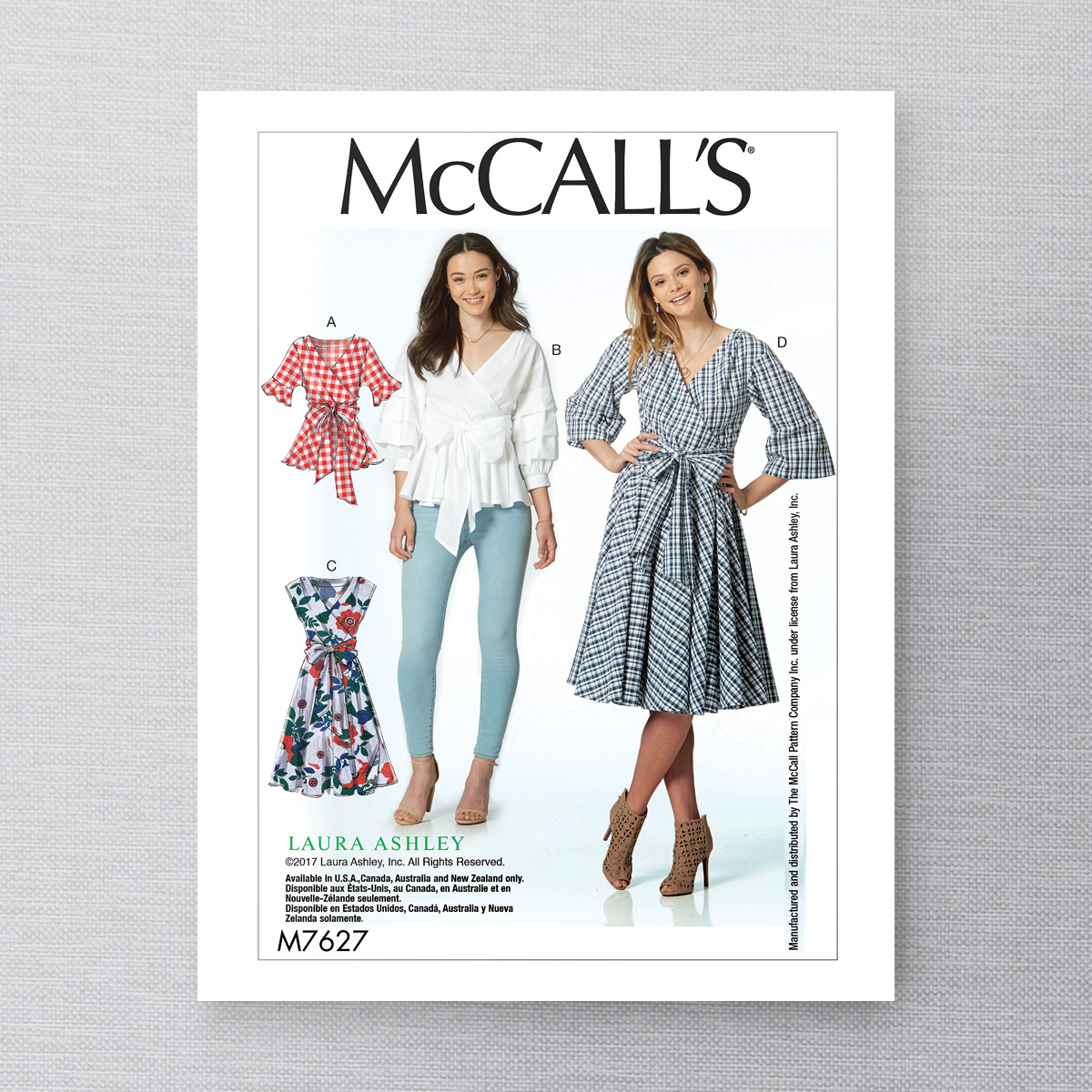 1 – M7627 Ladies tops and dresses
The last pattern I choose is simply perfect. I can't decide between the dress and the top, so I'll probably just end up doing both! The way it's fitted at the waist will give a pretty silhouette to anybody. However, I do think that this model is more fitting for spring, so it will be last on my long list, since we are still far away from spring picnics.
I hope you like my suggestions! Do not hesitate to leave us your comments and above all, to show us your creations via social media using the #clubtissus.
To your cissors!