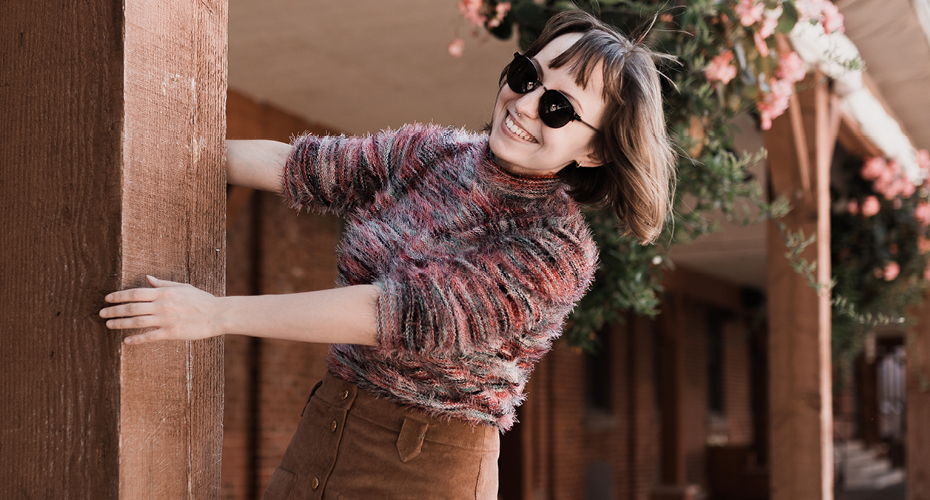 OOTD // Blazing retro
The change in weather is letting us know that the end of summer is upon us. The start of fall has inspired us to create fashion looks that will be both cozy and comfortable. Here is our first Fall-Winter 2019-2020 fashion look: Blazing retro!
Texture is one of the biggest highlights this season! Dare to play with different textures such as velvet, corduroy, mohair knitwear, fluffy fabrics, sequins and faux fur. We opted for a look that mixes two fabrics with different textures and adding a camel-coloured skirt to soften the look. You can also match your high fashion fancy fabrics with a simple poplin, a twill, or even a denim fabric. This will make your fabric stand out without going into extravagance.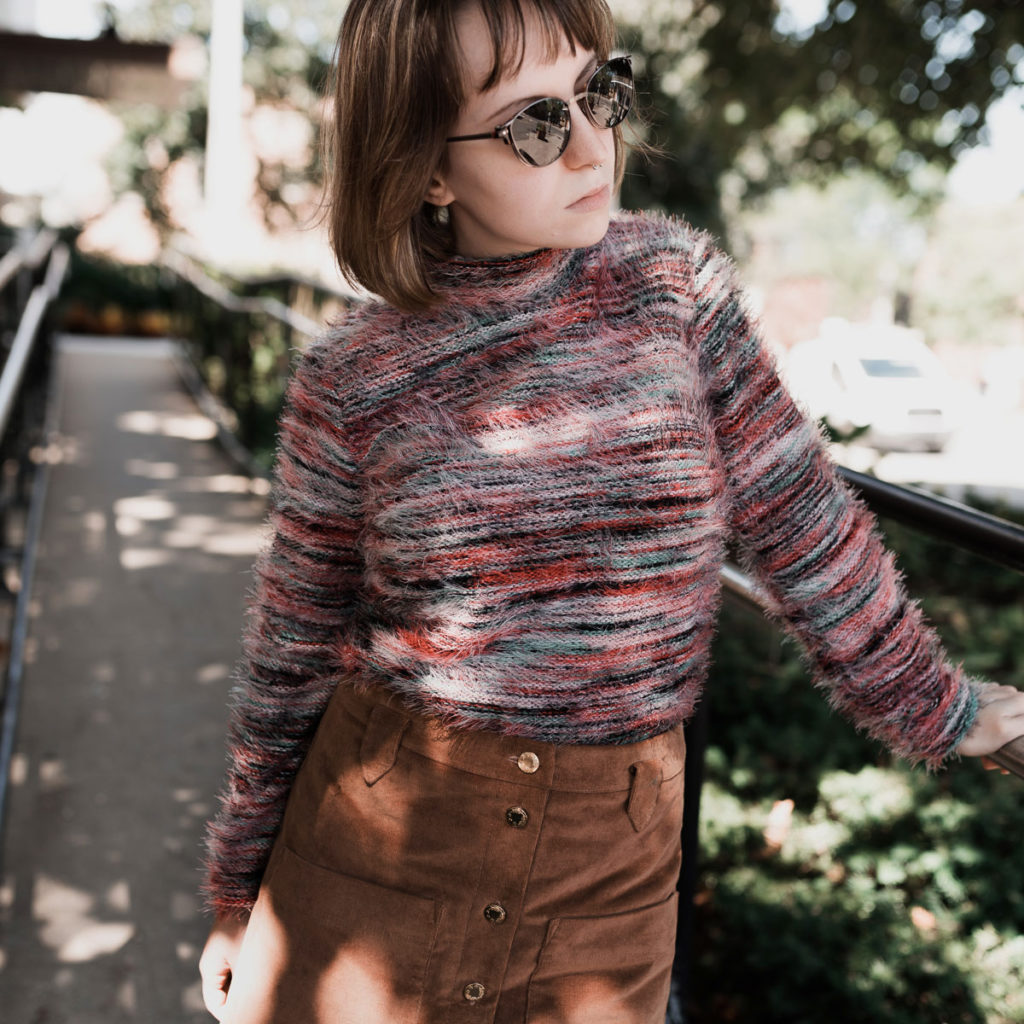 We fell in love with this slight A-line cut button down skirt that mixes perfectly with this corduroy fabric. Being another one of this year biggest trends, you won't be able to get away for corduroy this season! Discover everything you need to know about this indispensable basic right HERE. (Blog available in French only)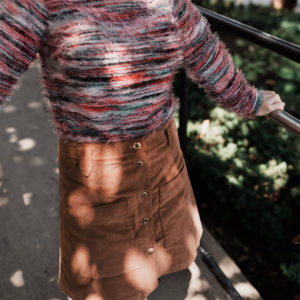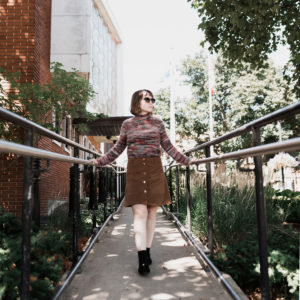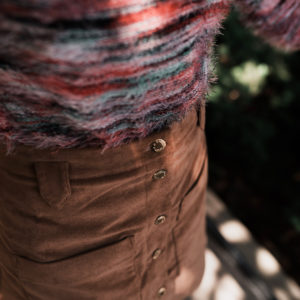 To finish off the look, we added this bright-coloured mohair effect knit, which is clearly the focal point of this look. This season, we once again showcase bright colours to help brighten up your wardrobe. To compliment the flamboyant textures of this fabric knit, we choose the Nicole pattern by Jalie. Its simplicity and basic cuts make this pattern one of our team favourite, because it allows us to free our imagination by playing with the different lengths, collars and sleeves options to either create your perfect dress or top.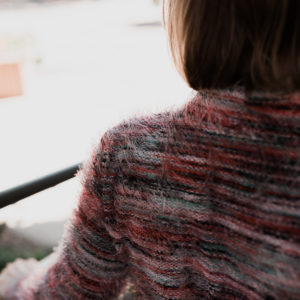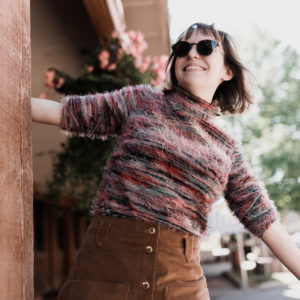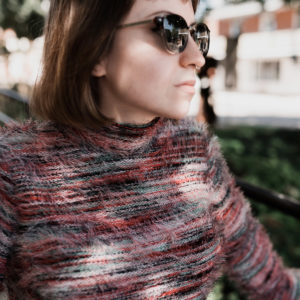 Our model for this look: Ariane Christin
Ariane arrived straight from her technique in interior design, she gives great advice to our customers in the decoration department in our Saint-Hubert location. She has a strong passion for both decoration and sewing and she can help you with all your creative projects of any sort. Ariane has been part of the Club Tissus team for several years now, she has toured all departments, which makes it very versatile and comfortable. You will fall under the spell of her little mischievous yet calm personality!
Here is everything you need to recreate this look!
Even more new arrivals that will inspire you for this look!
Do not forget that we love to see your creations. Feel free to share them with us through social media, using the hashtag #clubtissus.
*Please note that the selection presented may vary from one store to another.