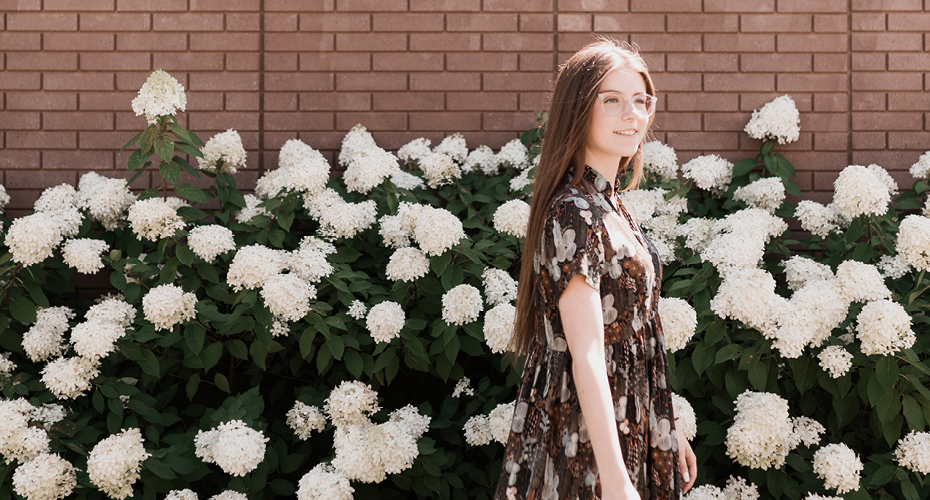 OOTD // City wander
Style and comfort come together in this look to give you the perfect outfit for your next outing in town. With this pretty light weight dress and coat, you won't be afraid to face the colder fall days.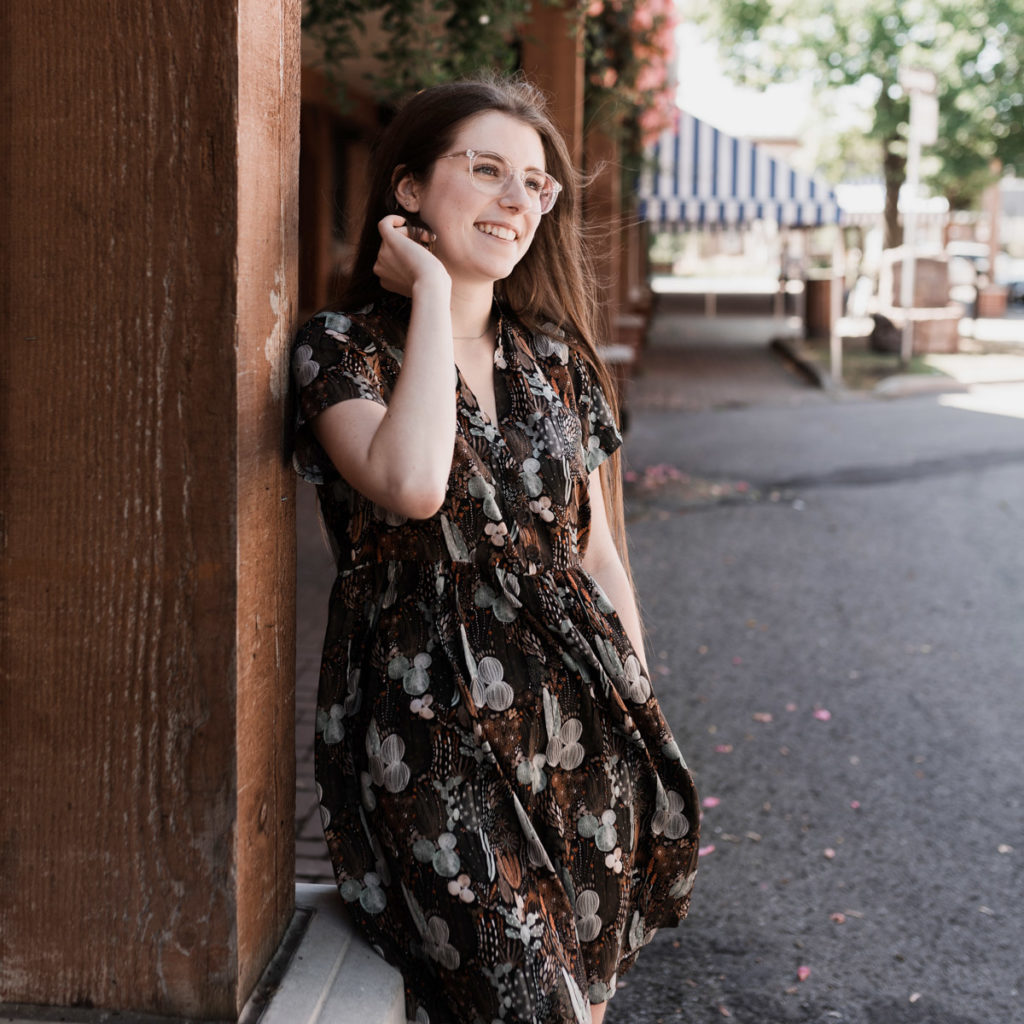 Earthy tones are strongly showcased in this look that was completely made with our new favourite pattern brand: Deer & Doe.  Discover this new amazing line HERE (Blog available in French only). Keep warm this winter with the Opium coat that we adore because of its a-line cut and pocket details. Last year, we wrote an article with everything you need to know about the making of a coat (Blog available in French only), in which we introduced the wool and polyester blend Melton fabric, which has the perfect balance between high quality and affordability. Available in a variety of colours, you cannot go wrong when using this pretty Melton fabric to create coats for the whole family.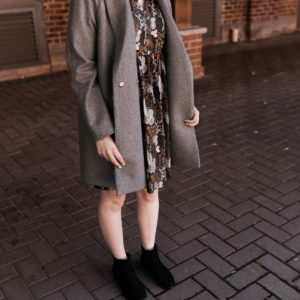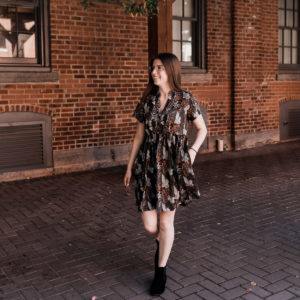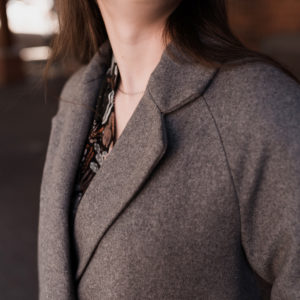 Lightweight fabrics shouldn't have to stay hidden away in your closet during the colder winter season, they should be worn all year around. Plus who likes putting away your favourite garments during half the year?! By now you probably know that Figo is one of our favourite fabric brands, so we couldn't resist including the new lawn collection Desert Wilderness. The fabric beautifully showcases the Myosotys dress that will certainly love all year around! This type of fabric will not have anymore secret for you if you read our article about everything you need to know about lawn (Blog available in French only) and come see our amazing selection in store.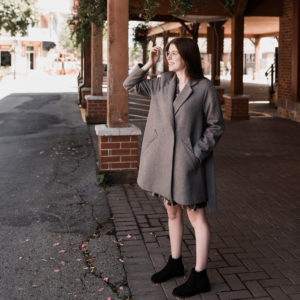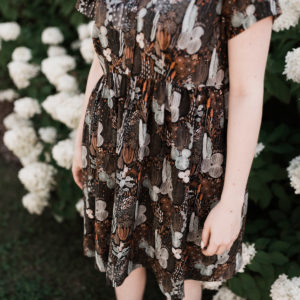 Our model for this look: Ariane Lessard
As a young student, Ariane is one of the first and last smiles you will see at our Saint-Hubert store. Our outstanding cashier will help you navigate the store with ease. She always knows how to make our customer smile as much as her colleagues.
Here is everything you need to recreate this look!
Even more new arrivals that will inspire you for this look!
Do not forget that we love to see your creations. Feel free to share them with us through social media, using the hashtag #clubtissus.
*Please note that the selection presented may vary from one store to another.