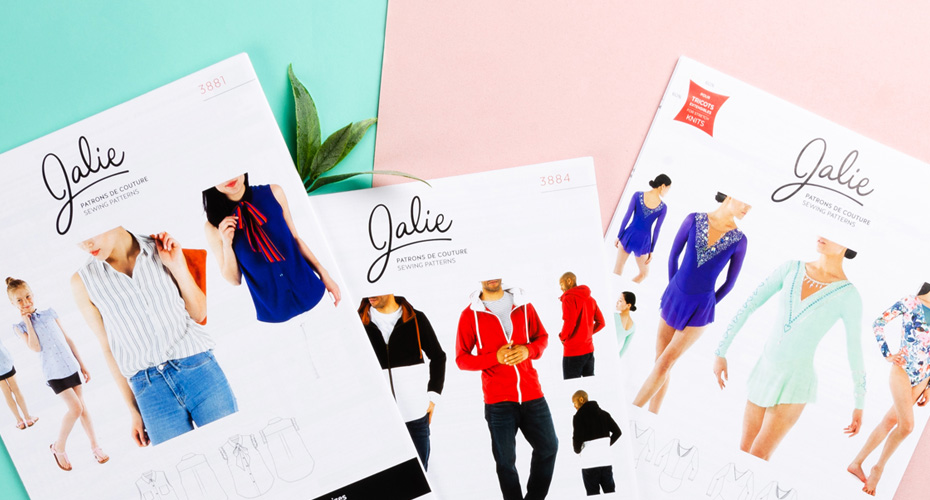 Our favorites from the new collection of Jalie patterns
THEY'RE HERE! WE'VE BEEN WAITING FOR THE NEW PATTERNS FROM THE QUEBEC-BASED COMPANY JALIE WITH GREAT IMPATIENCE. THEY'RE NOW AVAILABLE IN STORES!
If you're like me, your list for all the future sewing projects you want to do will definitely get longer!
Whether you are looking for a nurse uniform, sportswear, a classic and urban blouse or a dance jersey, the new Jalie collection covers it all, by offering patterns for every style.
The collection includes 14 new patterns (you didn't miss read, there are 14 new patterns!!!) with a trendy and timeless look, you'll want to sew them again and again.
This collection was such a big step for Jalie that they had to move their offices and warehouse into a larger space. This amazing change was achieved in a short period of only two months according to Émilie from Jalie. Congratulations to Jalie for this new step. All of us at Club Tissus, can't wait to see what's up to come!
Our favorites…
I feel in love with the thin straps top, bra and panties, from the Julia 3886 pattern. This pattern is perfect if you are looking for a versatile option! My favorite things to sew are definitely underwear and so far Jalie has never disappointed me. What I mean when I say that the Julia pattern is versatile is that it can be used for underwear, swimwear and even as a tank top, perfect to wear with a pair of jeans during the day. The racer back is really comfortable and the elastic bias allows you to be able to customize Julia to the maximum.
Here is my favorite fabric for a beautiful Julia!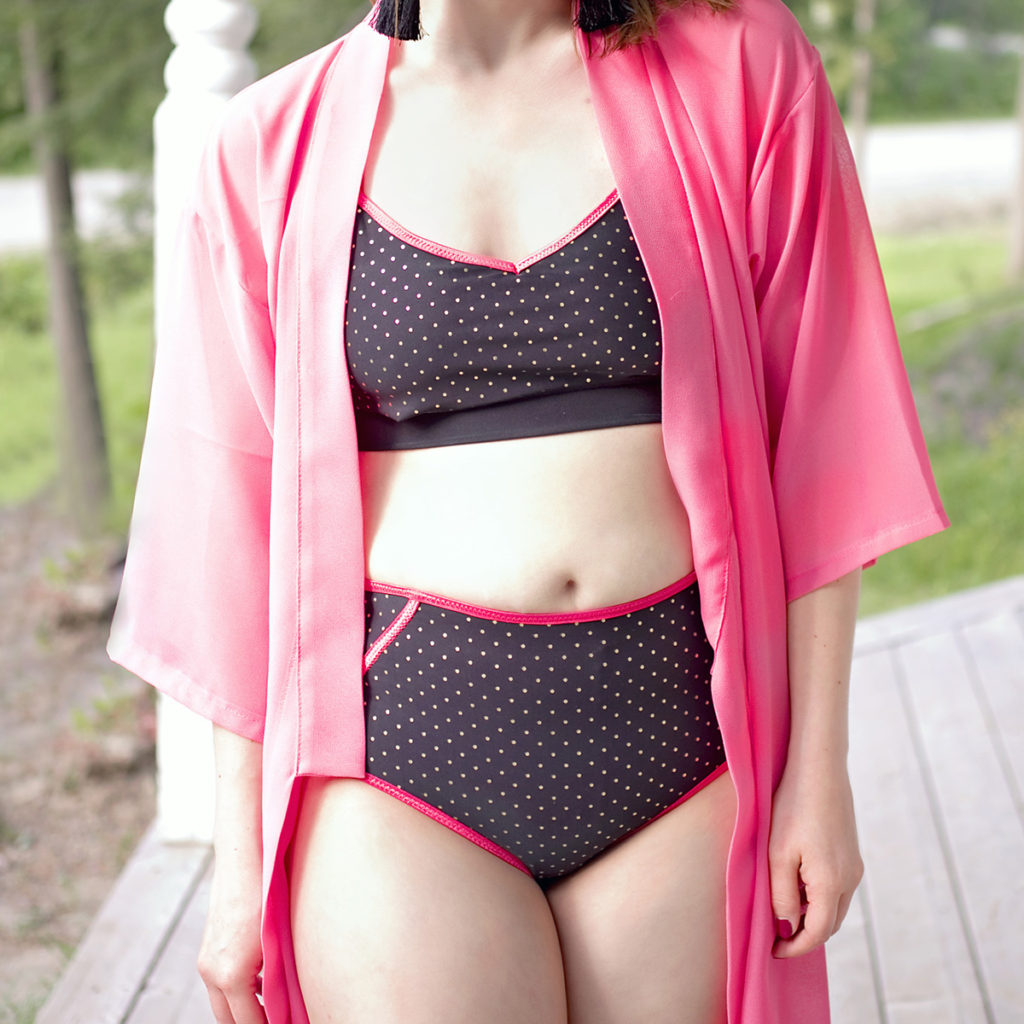 Johanne Julie, from Club Tissus Laval, as falling for the Frederic 3884 pattern, because it has the same name as her son, and she's obsessed with sewing jackets! Her children have more than what their wardrobe can hold and they still ask for more. She prefers to add zipped pockets, since they're easy to make and can keep all your treasures secured. True to other Jalie patterns, the instructions are precise and detailed and the fit is impeccable, both on children and adults.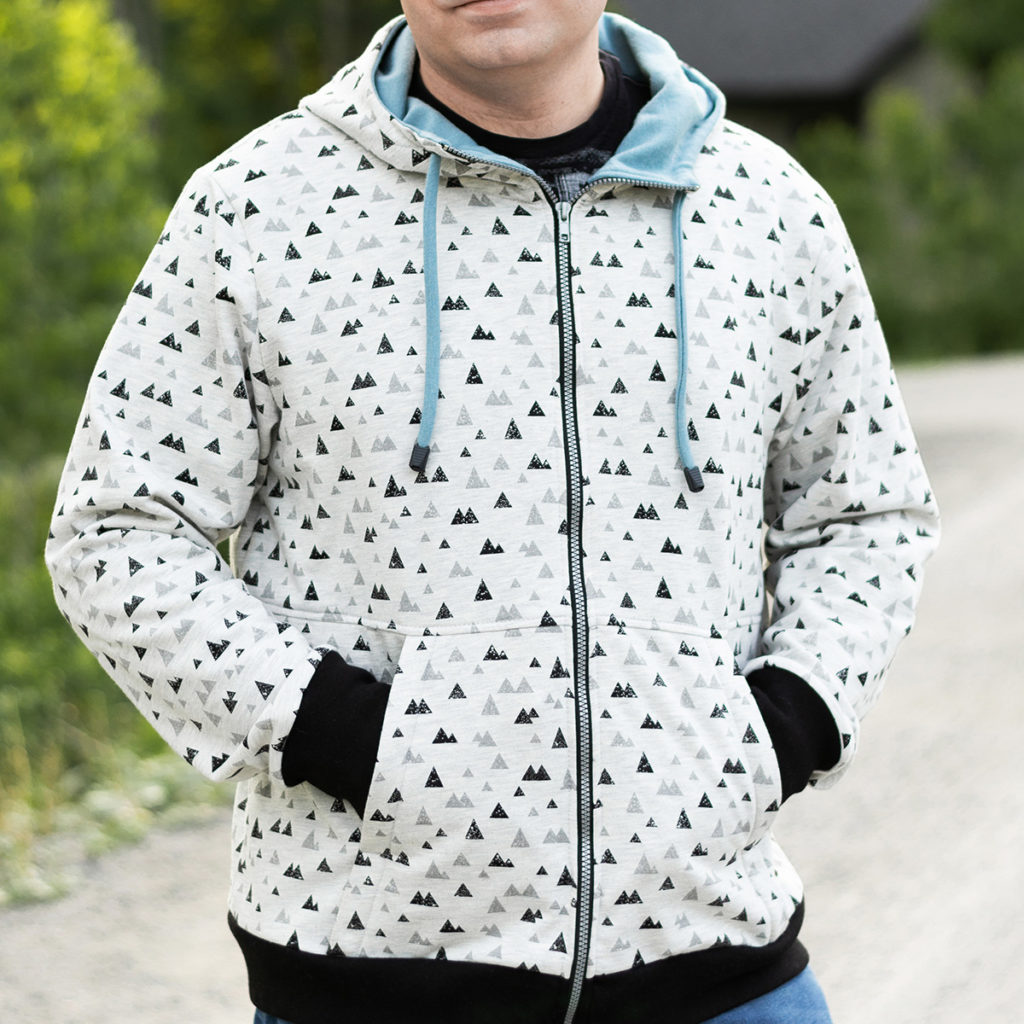 Gabrielle, from Club Tissus Saint-Hubert, is always looking for staple pieces that she can either dress up or simply wear lounging around the house, that's why the Mélanie 3889 pattern is her favorite! She can never have enough dressing gown-style kimonos in her closet. For this new addition to her collection, she opted for a delicate flower printed satinette. If you're like her and love trendy kimonos, this model is perfect to add the finishing touch to all your looks. Opt for a lightweight fabric like the one Gabrielle chose for her second Mélanie, a mustard yellow poplin. You can also spice up your kimono at the hem with fringes, ribbons or small delicate pompoms.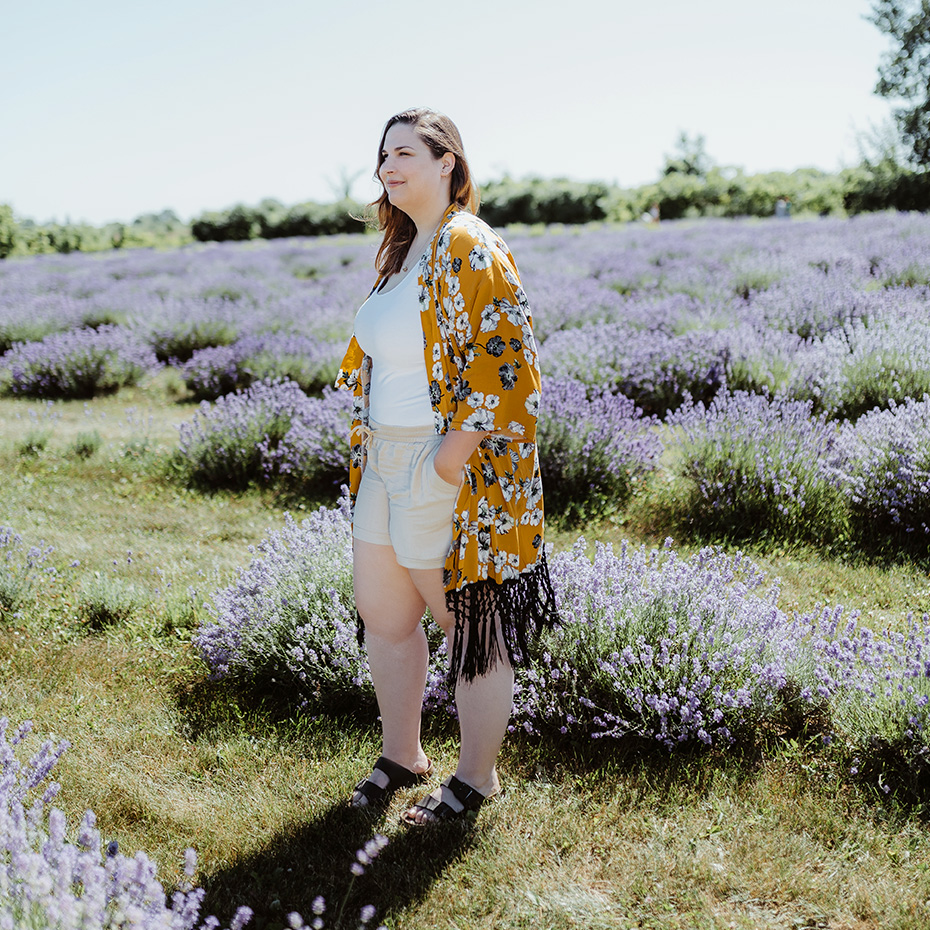 This is all we have for today! Hope you enjoyed!
Don't forget that we love to see your creations. Feel free to share them via social media using #clubtissus.