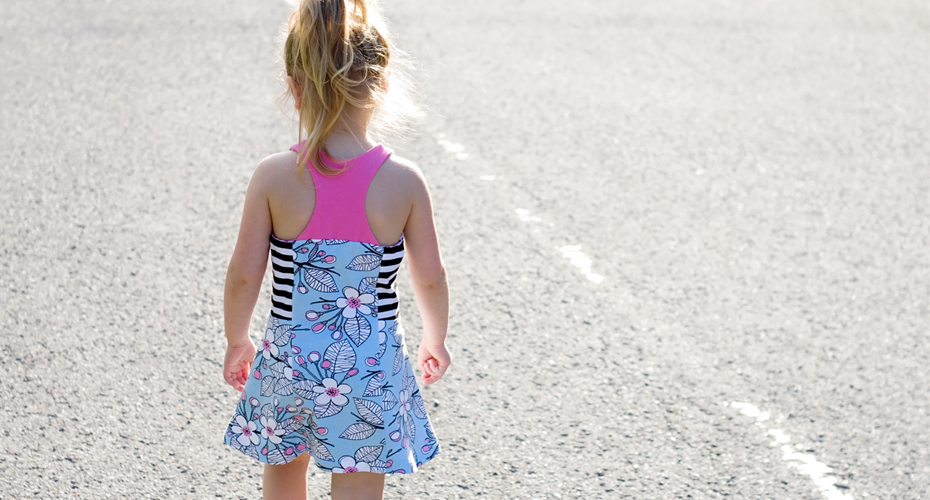 Paapii: Discover the new Finnish knits
You will be surprised to learn how this small Finnish business, based on the West Coast, but more precisely in Kokkola, 500 km north of Helsinki, employs only 10 people! PaaPii Design presents us with original designs created by Anniina Isokanga, who, in the very beginning use to create and print her own fabrics on her kitchen table!  PaaPii Design has grown a lot and now produces a few collections per year.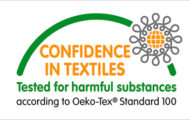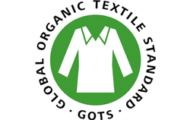 An ethical production
Did you know that PaaPii Design, in addition to being created from original designs, the fabrics are produced locally and in an ethical way. If you are not familiar with the amazing concept of ethical production, let me give you the main lines.
First of all, every fabric is made according to the OKO TËX 100 standards. This means that have to follow certain criteria to ensure a high human-ecological quality. From the fiber production to the printing process, they make a responsible use of chemicals. Basically, they are free of chemicals that may be harmful to the environment and to the humankind.
They are also printed on fabrics that are GOTS certified, which means that the raw fiber is certified to be organic and that the end product is composed of at least 95% organic fiber and at the most 5% of synthetic fibers (in our case, elasthane). Every step of the transformation has to follow these environmental and social regulations.
After reading this, I am sure you'll understand why I adore the PaaPii Design so much!
Playful prints for girls and boys
But that is not all! I am indeed highly impressed by PaaPii's responsible side, but I am also amazed how PaaPii as the ability to bring us into an imaginary world, full of vibrant colours and fantastic animals with funny names. I am convinced that you will fall in love with each and every one of their whimsical prints.
I had a huge crush on this apple blossoms print in these beautiful and soft shades of blue, pink, white and black. I immediately saw the opportunity to make a cute dress for my sporty but girly daughter. I chose a pattern I had my eyes on ever since it came out last Spring. It's the Anne-Marie Camisole and Dress pattern from Jalie (Jalie 3463). The design lines were perfect for a play on color block with stripes panels and fun flat piping insertions. Needless to say how much I am smitten by the result and how much my Amelia is thrilled! A picture is worth a thousand words, isn't it?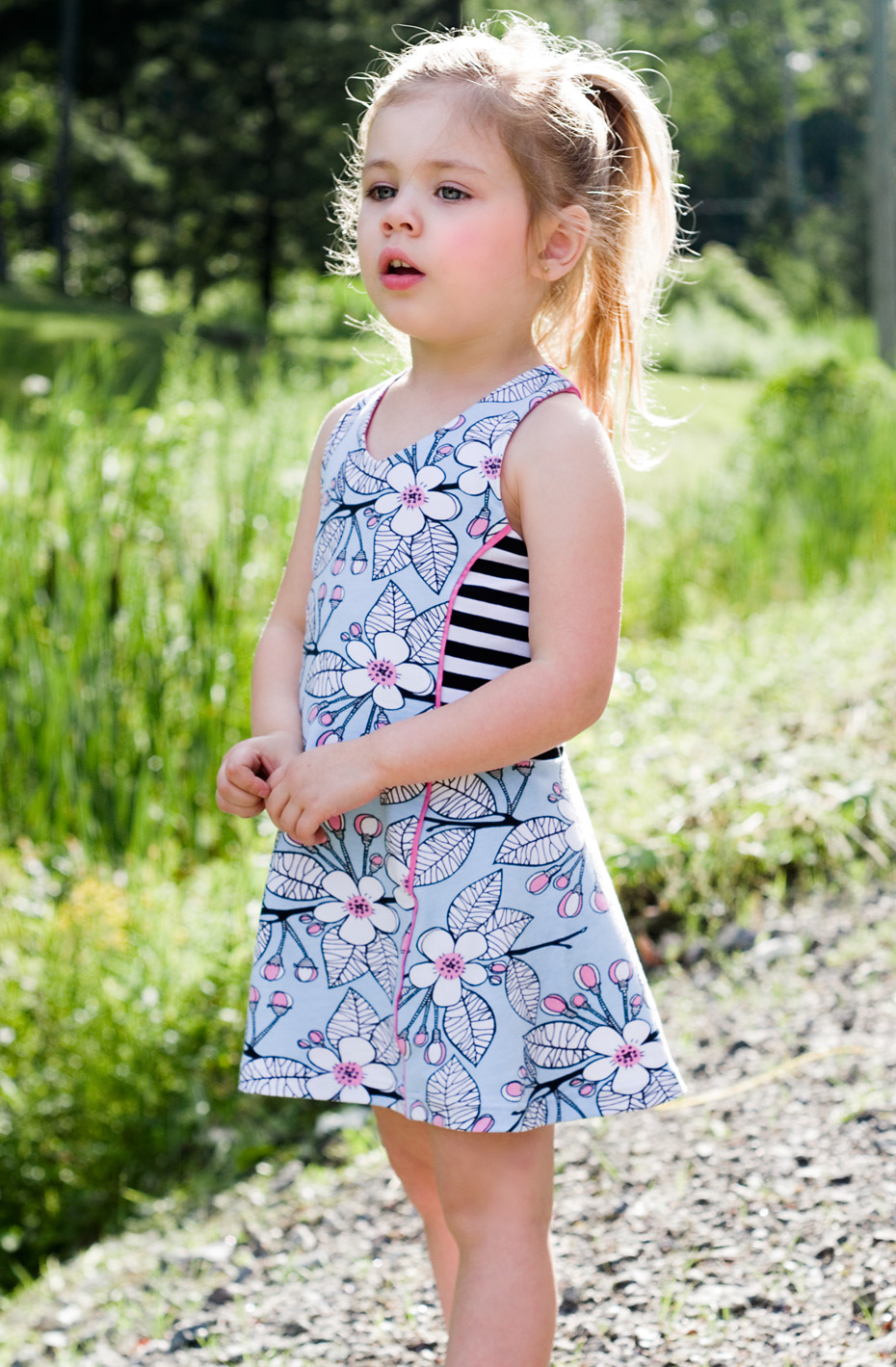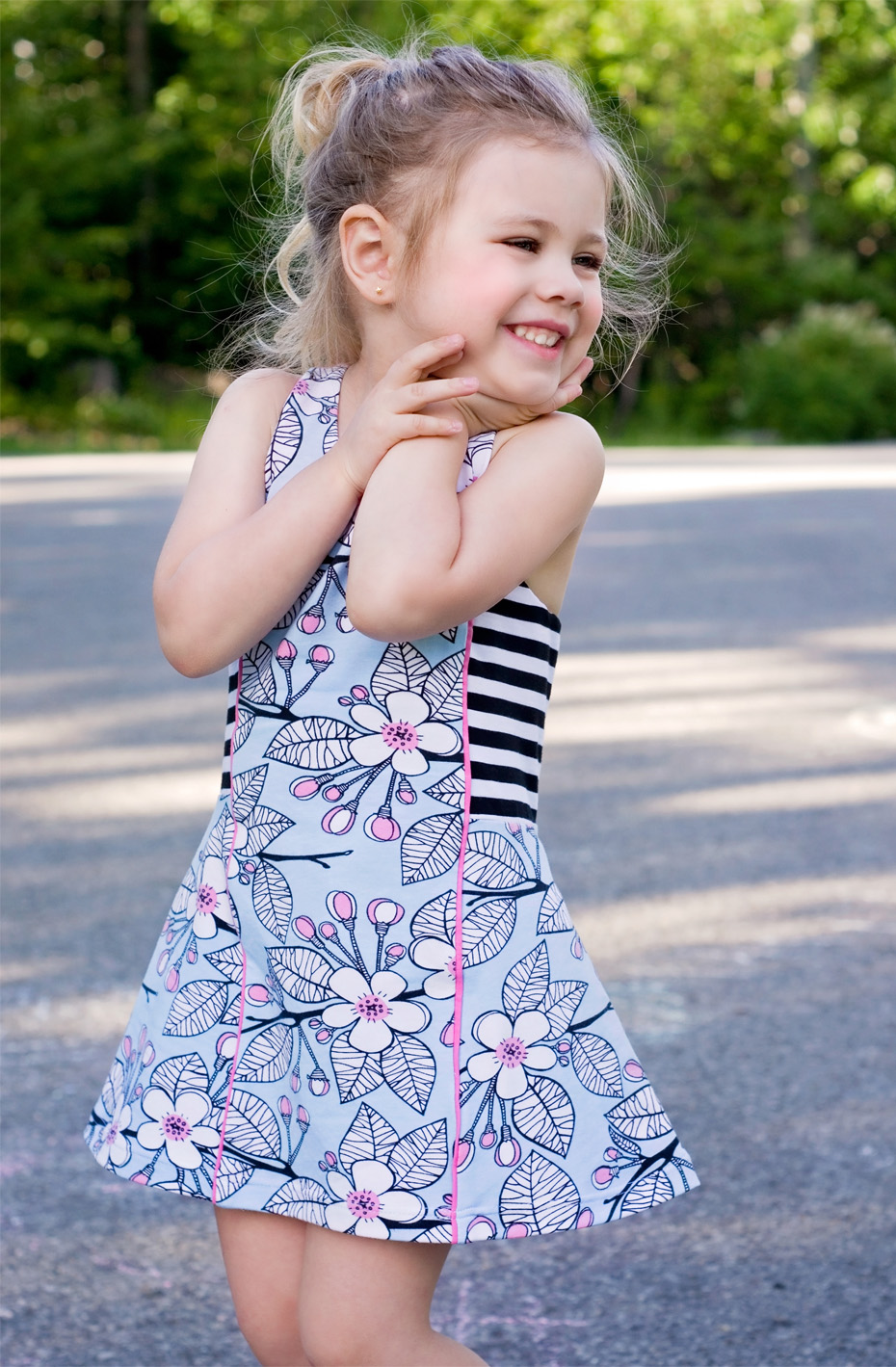 Now, I bet you would love to know if your PaaPii fabrics will wear out fast? Well, let me tell you, not at all! By following some basic care recommendation, like washing it in cold water with similar colours, avoiding strong detergents and stain removers, avoiding the dryer, they will stay as good as new! I am telling you, PaaPii will surprise you by their soft to touch feel and vibrant colours, even after washing it multiple times.
Come see us in-store and it will be our great pleasure to make you discover this amazing brand !
There you have it, now it's your turn to play! I am eager to see what you will create with our PaaPii Design fabrics! Don't hesitate to show us your creations by tagging us on social media using the #clubtissus.
See you soon!