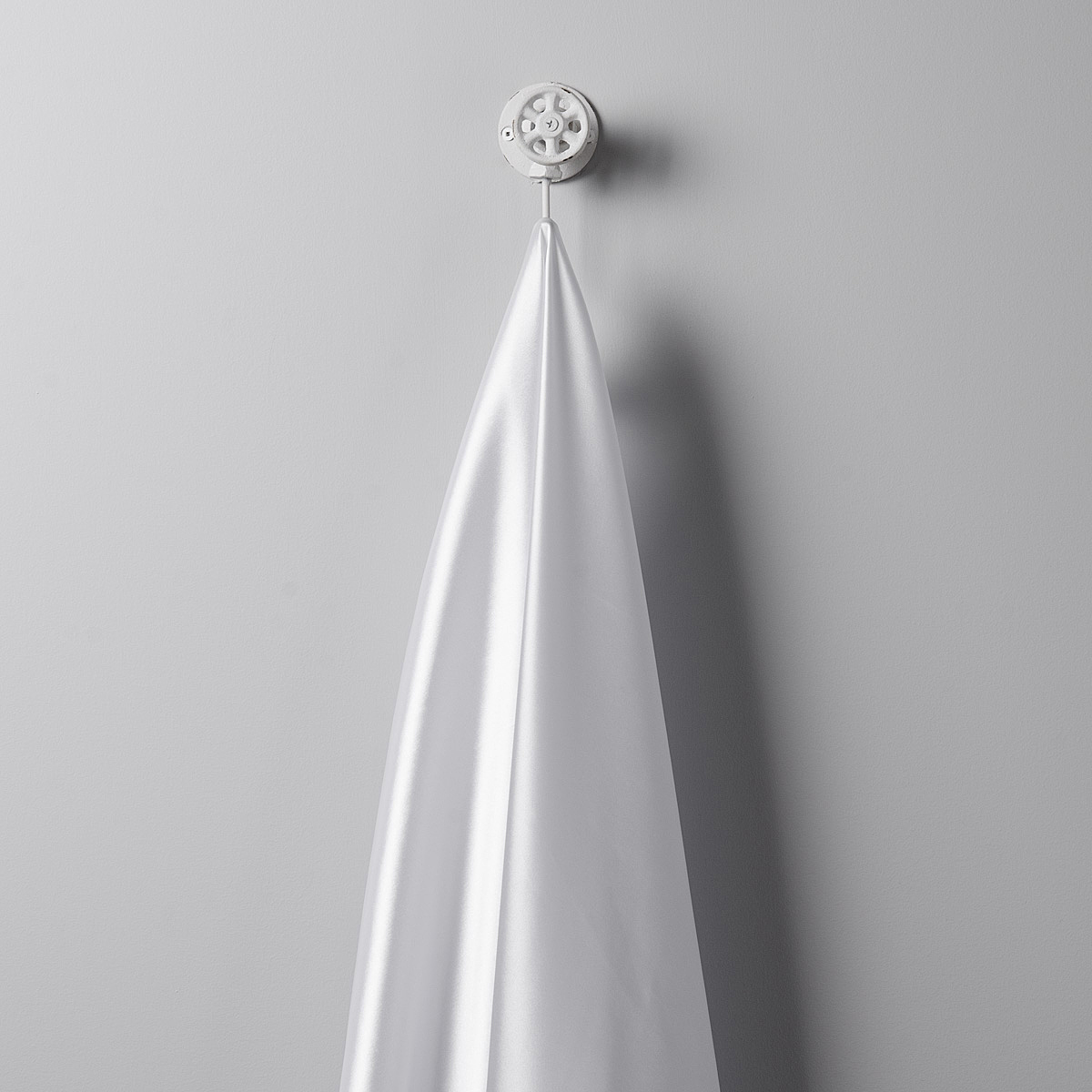 Satin
Considered as a feminine symbol, satin is the fabric often chosen when it comes to the creation of elegant evening wear or remarkable accessories. This fabric, with a smooth, soft feel, is recognizable by its shine and its matte back.
What is satin?
In fact, the term satin means more than the simple name of the fabric. It's a type of weaving; what we also call armour. The armour is "interlacing mode of the wrap and weft yarns constituting a fabric" [1]. This means that satin is the correct term for all the fabric types that are made with this kind of weaving.
In satin armour, at least four weft yarns are woven on a single warp yarn. This gives the fabric a smooth surface where the light reflects on the fabric, in contrary to a fabric that would be woven in twill weave, like the example below.
A different variety of fabrics have satin armour. Here are some names and characteristics of some of our most popular satin:
Satin crepe : Fabric with a grainy, non-smooth surface, often used for women's blouses.
Duchess satin : Heavy and thick fabric, with a high thread count, used especially for wedding dresses.
Satinette : Cotton satin with the shine factor of a silk satin, but at a better price.
Charmer satin : Satin much thinner and light than regular, with a rich and shimmering look. The charming make beautiful drapes and can sometimes be printed.

Its origin
The satin armour is originally from China, but more precisely in the port city of Zaitun, which is now called Quanzhou, in the South East of the country. It's in the 12th and 13th centuries, from the city port, that they export the satin silk to Italy, since their people were crazy about that type of fabric. Because of its lush appearance, satin had been reserved for royalty throughout the earlier centuries. We had to wait until the industrial revolution and all its progress in textile manufacturing, in order for this fabric to become accessible to all.
During the many years where satin was only made from silk, it was used to make tapestries, furniture, shoes and clothes for the more affluent. Today, this fabric is much more accessible, since it is now made from various natural and synthetic fibers, such as nylon, polyester or cotton.
Its Uses
Thanks to their luster and luxurious appearance, we can find satin in evening wear, prom dresses, wedding dresses and other accessories like ties, scarfs, purses and shoes. It's also possible to find satin in lingerie, like nightwear or underwear. Satin also serves for the making of home decor pieces like linens, decorative cushions and tablecloths. Satin is also the fabric we use for multiple costumes, princess dresses and witches cape, and it's what we can find on every ballerina shoes.
When choosing the type of satin you want, you need to consider the desired effect, your budget you want to put into your fabric. Some synthetic satin can have a beautiful result at a lower cost than silk. However, the satin silk is still a very popular chose, because of its soft to touch feel, for the way it drapes on the body and its comfort.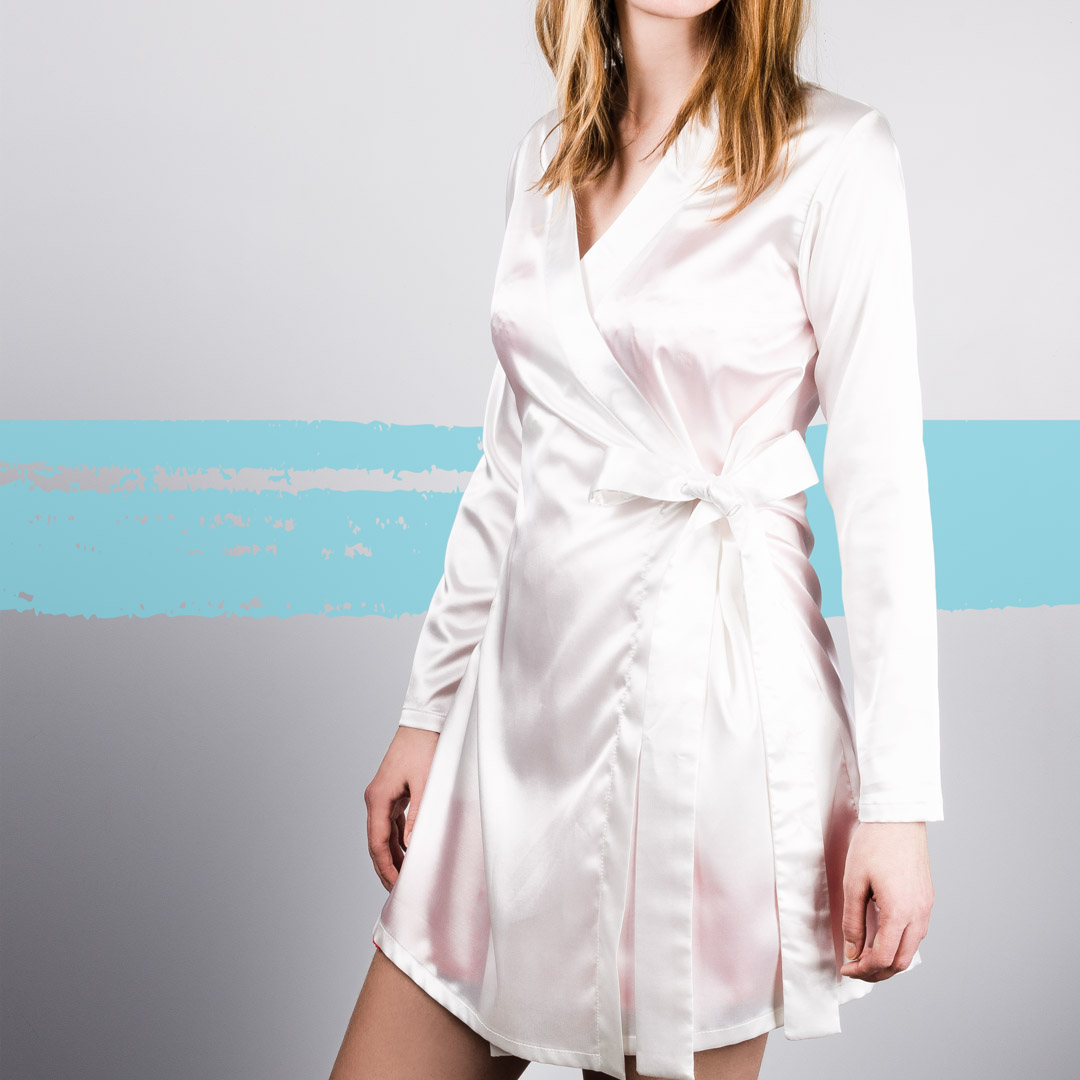 For beginners in sewing
Before starting a sewing project with satin, we suggest that you ask for advices and to prepare yourself because you will need a lot of patience. Indeed, satin is a difficult fabric to work with when you are starting sewing, since it can slide around easily. We suggest for you to attach each pattern piece to the fabric before cutting them in order to avoid losing the right thread which tends to move. When cutting your satin, choosing the right pins is also very important. Since pins can leave little holes in your fabric, choose the right pins or you can also use weights.
For sewing, it's also important to choose the right needles; this will prevent you from pulling threads and risk ruining your creation. We advise you to add a silk paper under the fabric to prevent the sewing machine to drive too much fabric at a time. Once your project is completed, gently ripe the paper. We also suggest you do a seam test using a scrap piece of fabric before starting your project. Note that satin is a fabric that frays, so plan a suitable finish in advance.
How to maintain it?
Synthetic satin or cotton:
Machine wash delicately or by hand, in cold water
Silk satin or acetate:
Hand wash in cold water or dry clean
Use a mild detergent
Do not dry in the sun
All satin:
Do not use bleach
Hang to dry
Iron on low temperature
Do not twist
Be careful!
Avoid any contact with hanging elements such as zippers or jewelry, since it is very easy to pull wires on satin. Generally, the more luster it as, the more the satin is susceptible to snags.