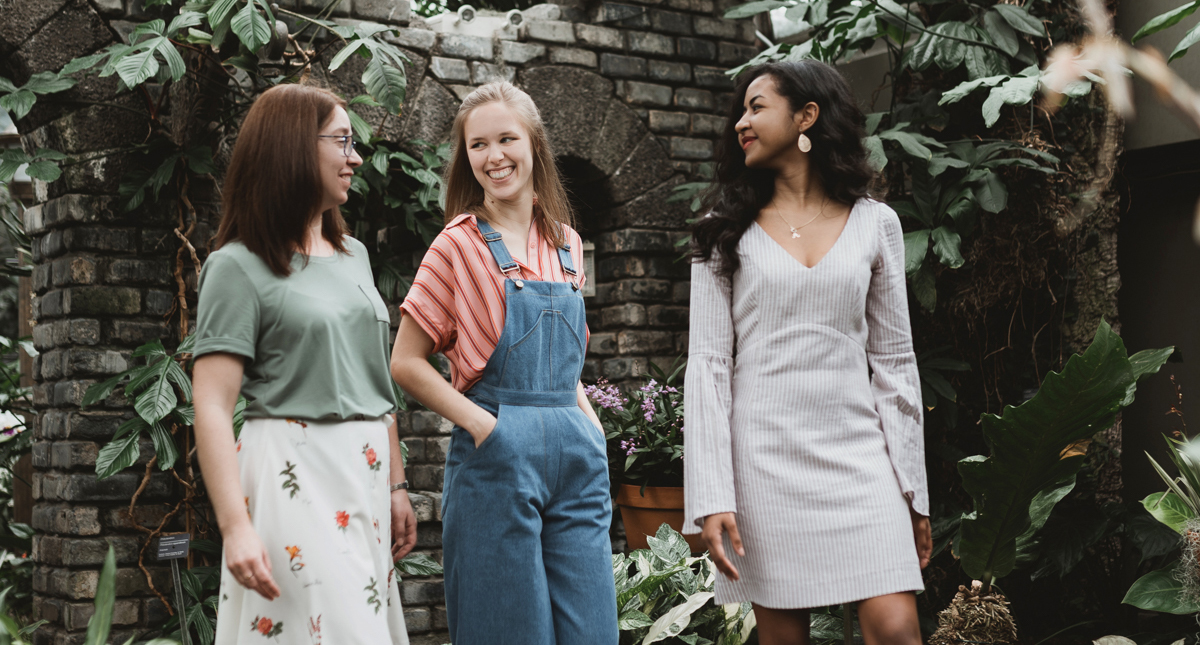 Spring is now in motion! Our Spring-Summer 2019 fashion looks are here!
Spring is upon us and the warmth of the sun is already brightening up my mood! Everyone knows that Spring is the perfect time for a new wardrobe, an abundance of new arrivals and looks available at Club Tissus.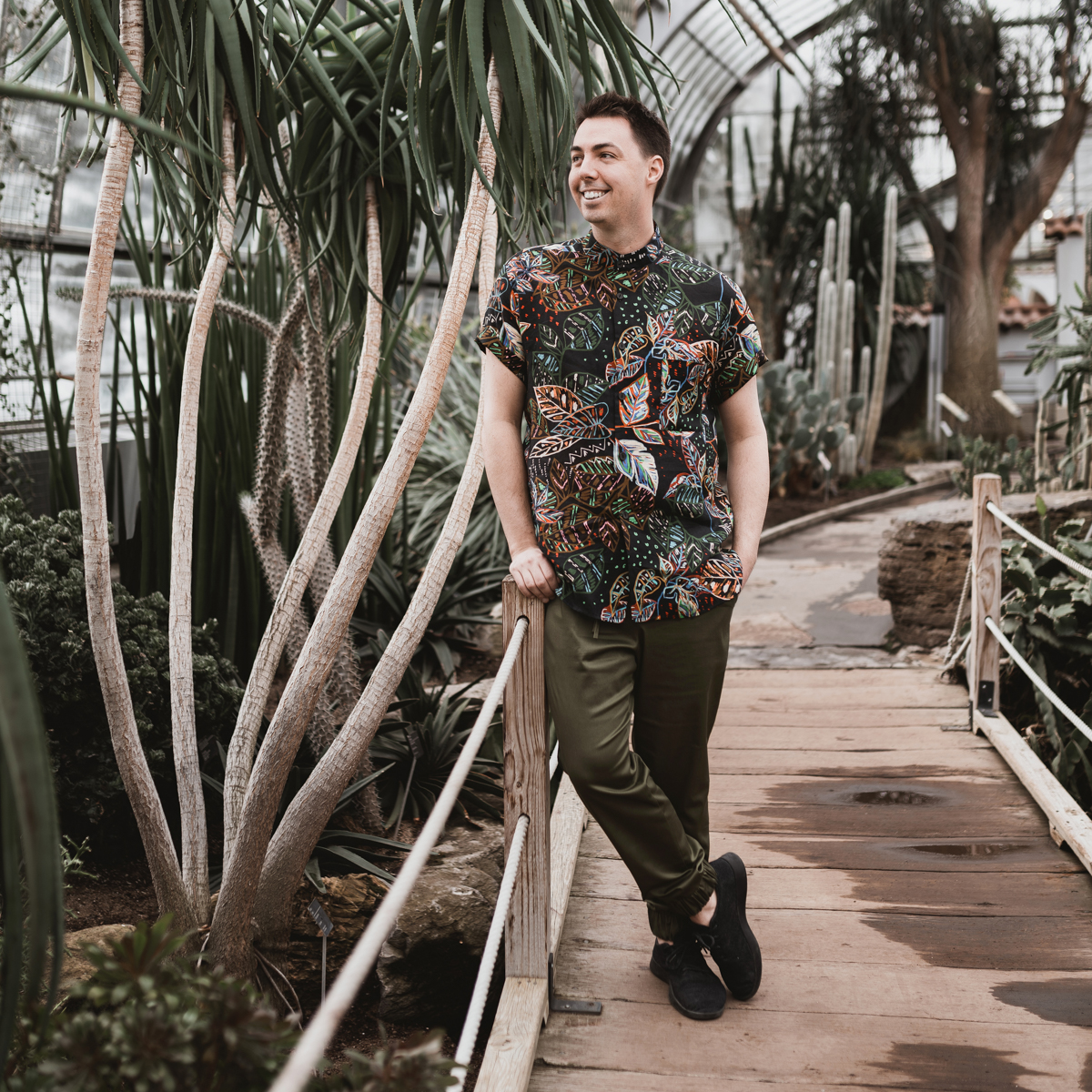 Inspired by the tropics, with its tall palms trees and humid climates, the tropical adventure look will definitely be a big part of this year Spring-Summer 2019 fashion trends. A mix between bright and vibrant colours and tropical prints on fibers like linen, cotton and rayon, will give you the perfect warm weather look!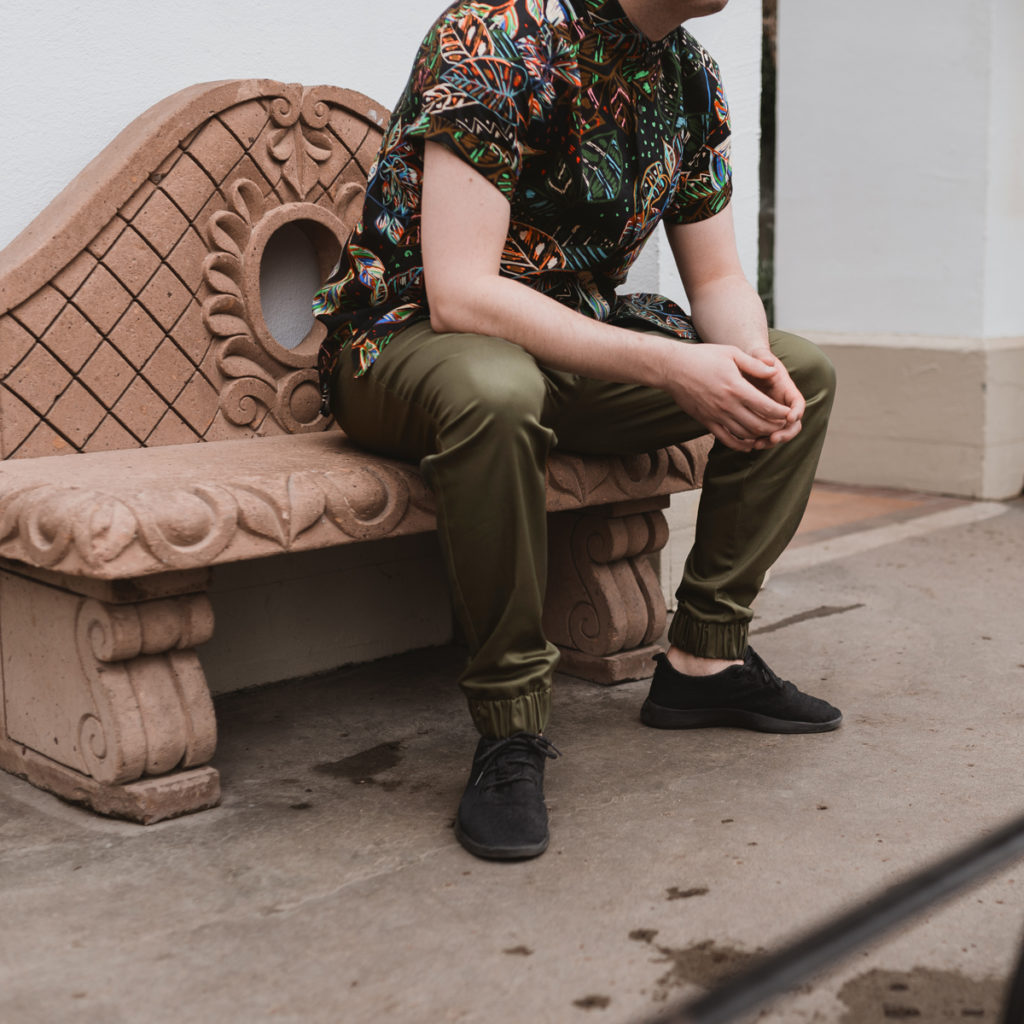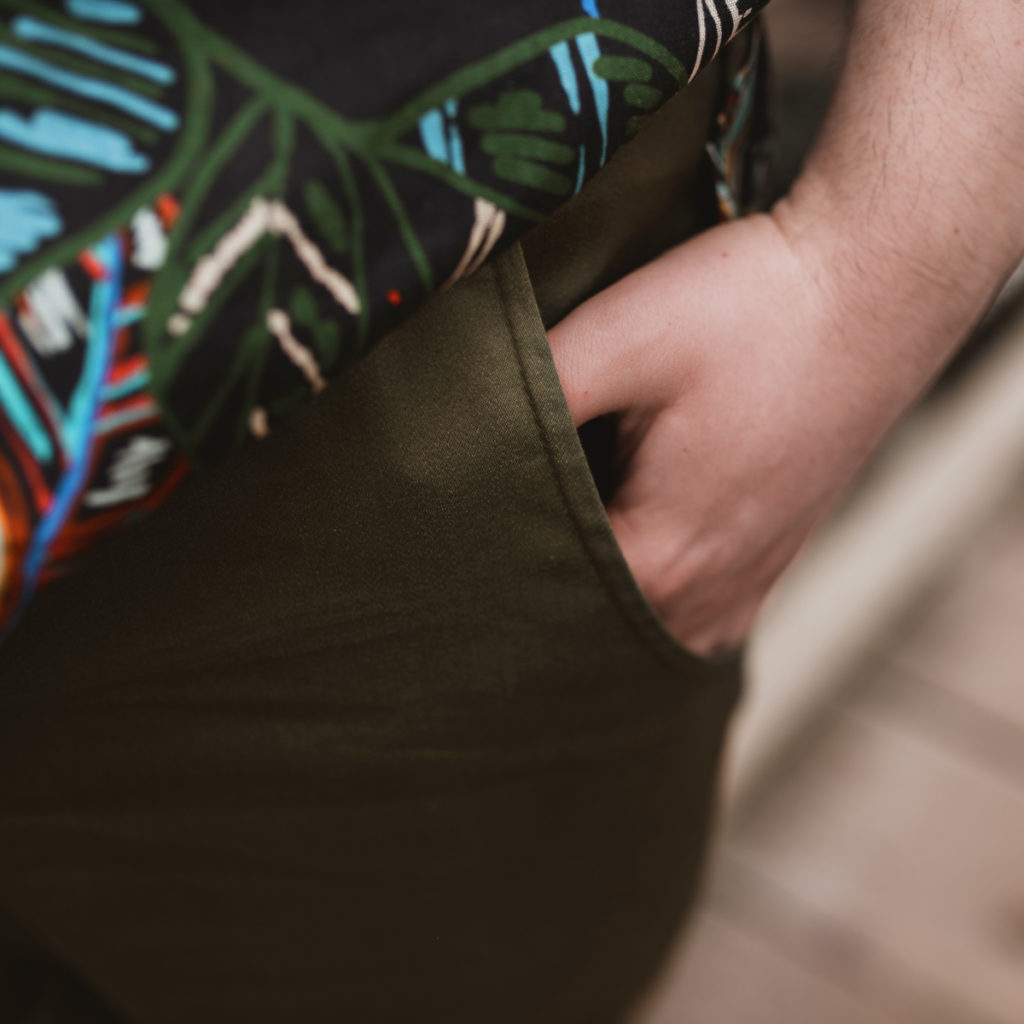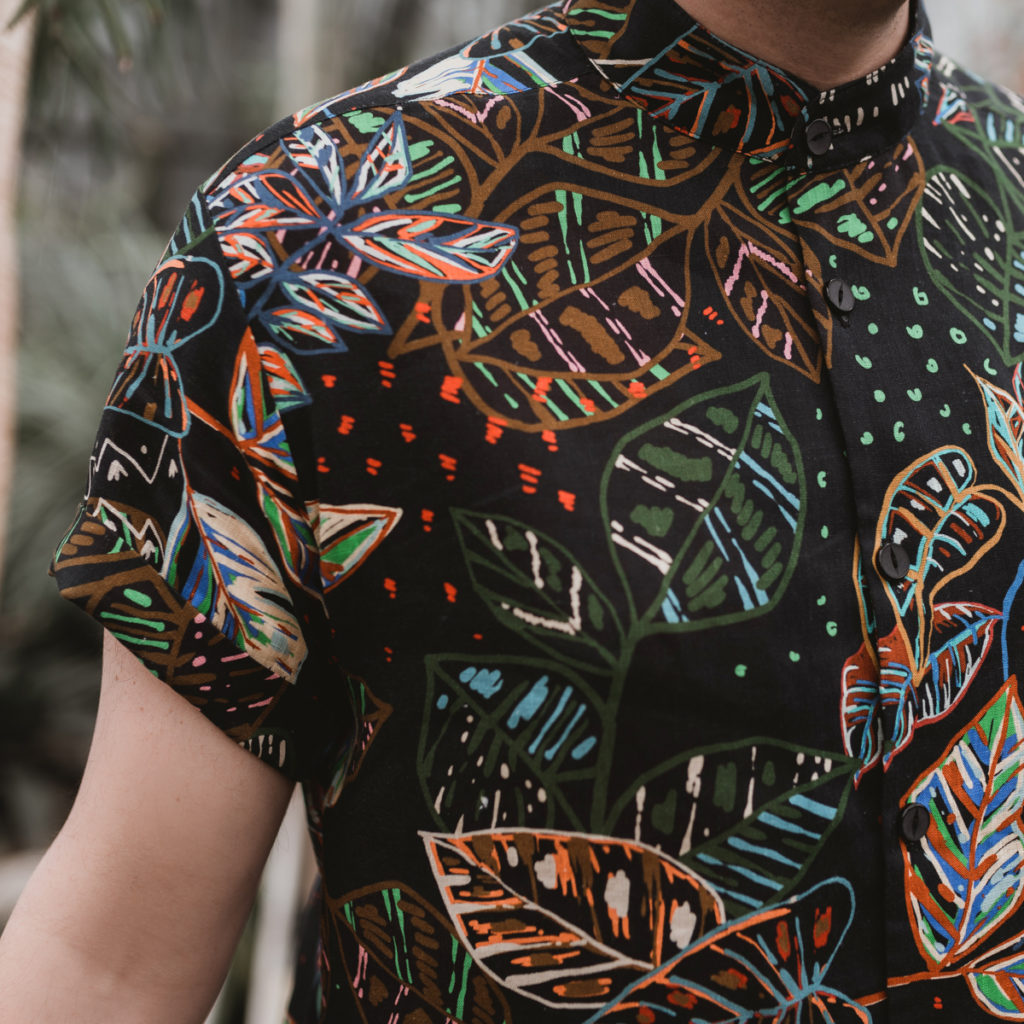 You can reproduce this look with our beautiful tropical printed linen and the every so useful McCall's M2149 pattern. The Burda 6719 jogger-style pattern paired with our Atwell denim is the perfect match to create a comfortable yet chic look. The biggest reason we love the Atwell denim fabric is because of its lustrous finish. Come visit us in store to discover our large selection of fabrics, like the Chichi stretch poplin or our Cargo Twill, to create your perfect pair of pants.
Frédérik
You may recognize Frédérik, Club Tissus president. He finally agreed to play model for the day after several requests from me! In our industry, the quantity of men is pretty limited, so it was self-evident to think of Frédérik, a man whose mission, has been to spread the joy of sewing across Canada for the last 10 years.
Here is everything you need to recreate this look!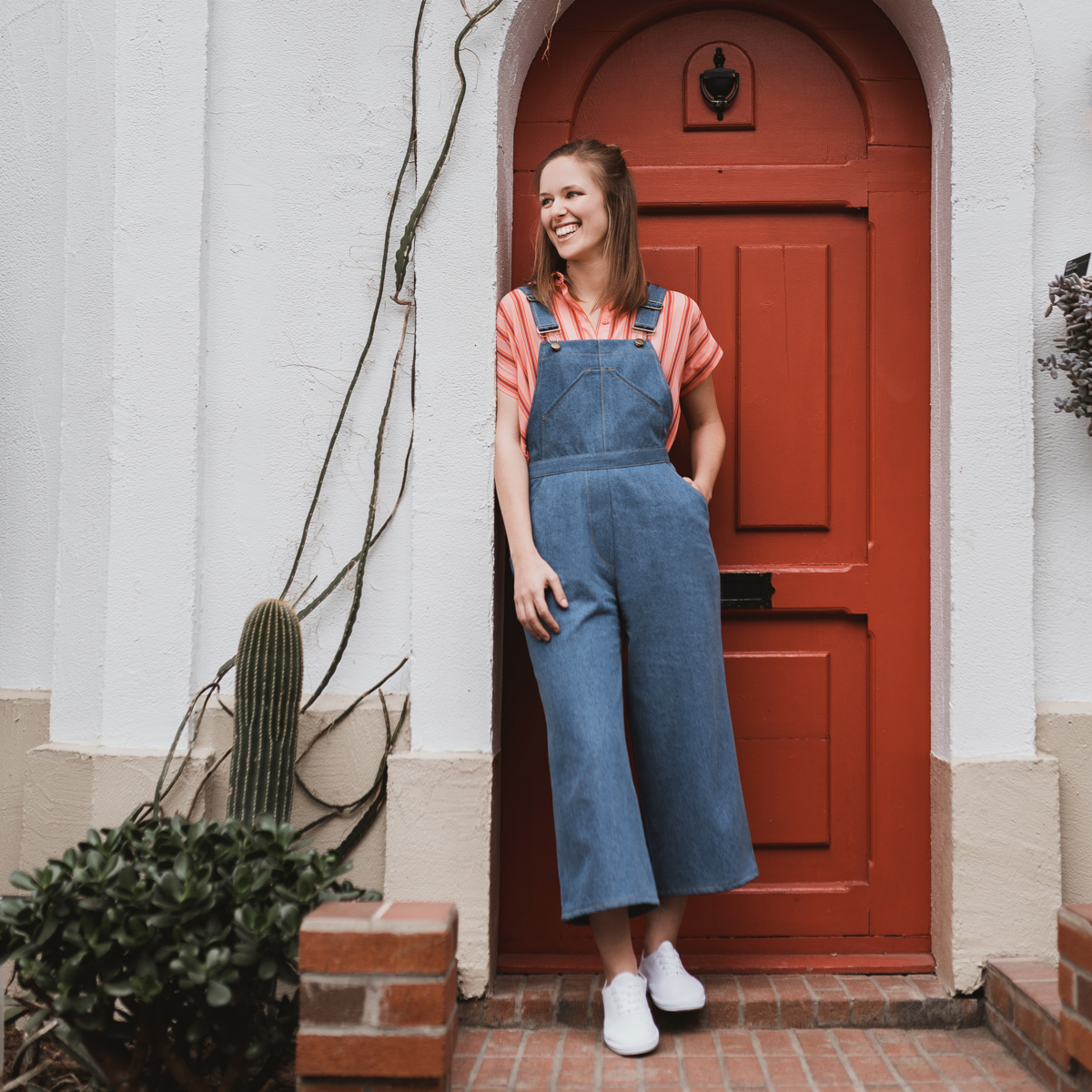 The 90s are making a coming back this season! When I think of 90s fashion the first thing that comes to mind is denim on top of denim. Since denim is one of the key pieces for this trend, we decided to take our selection to the next level and offer you a choice of various weights and colours, which will certainly please you if you're a denim lover like me! Other key elements for this trend are vibrant coloured stripes and tartan prints.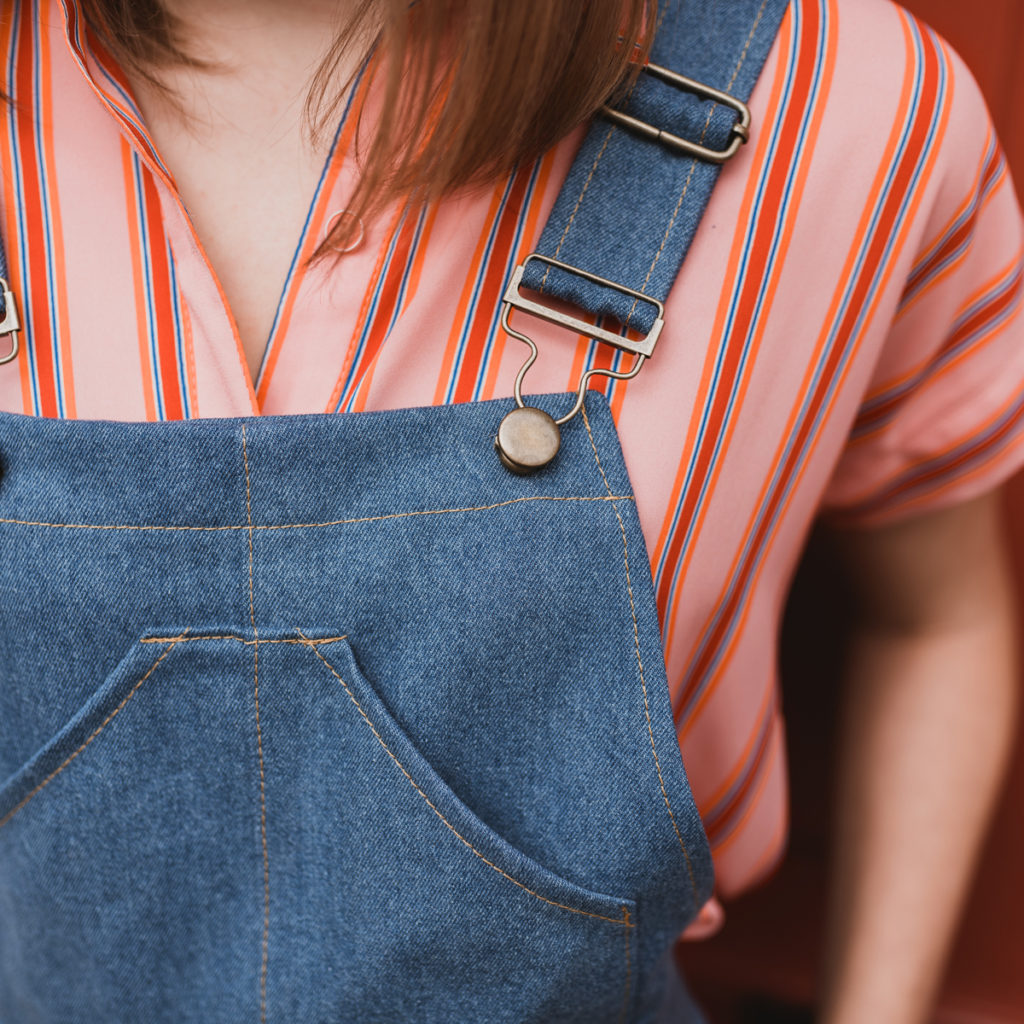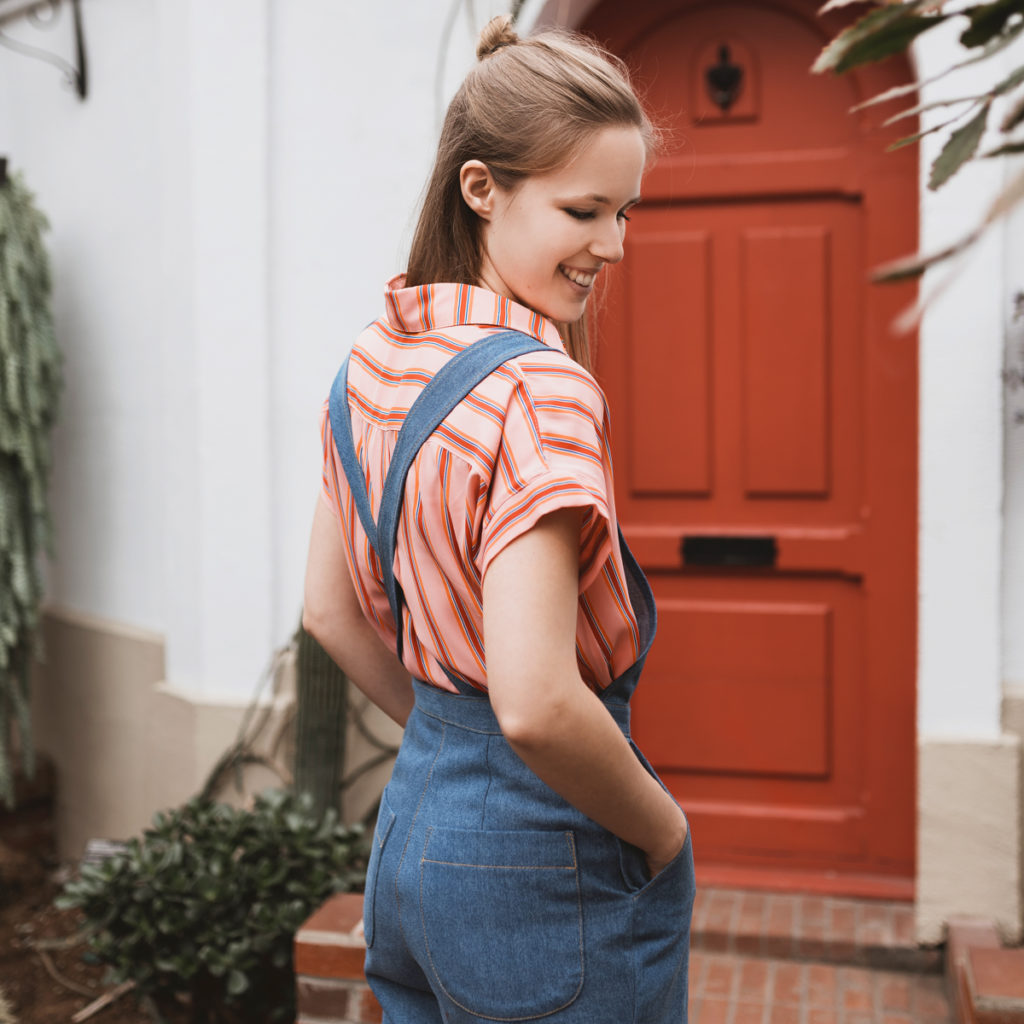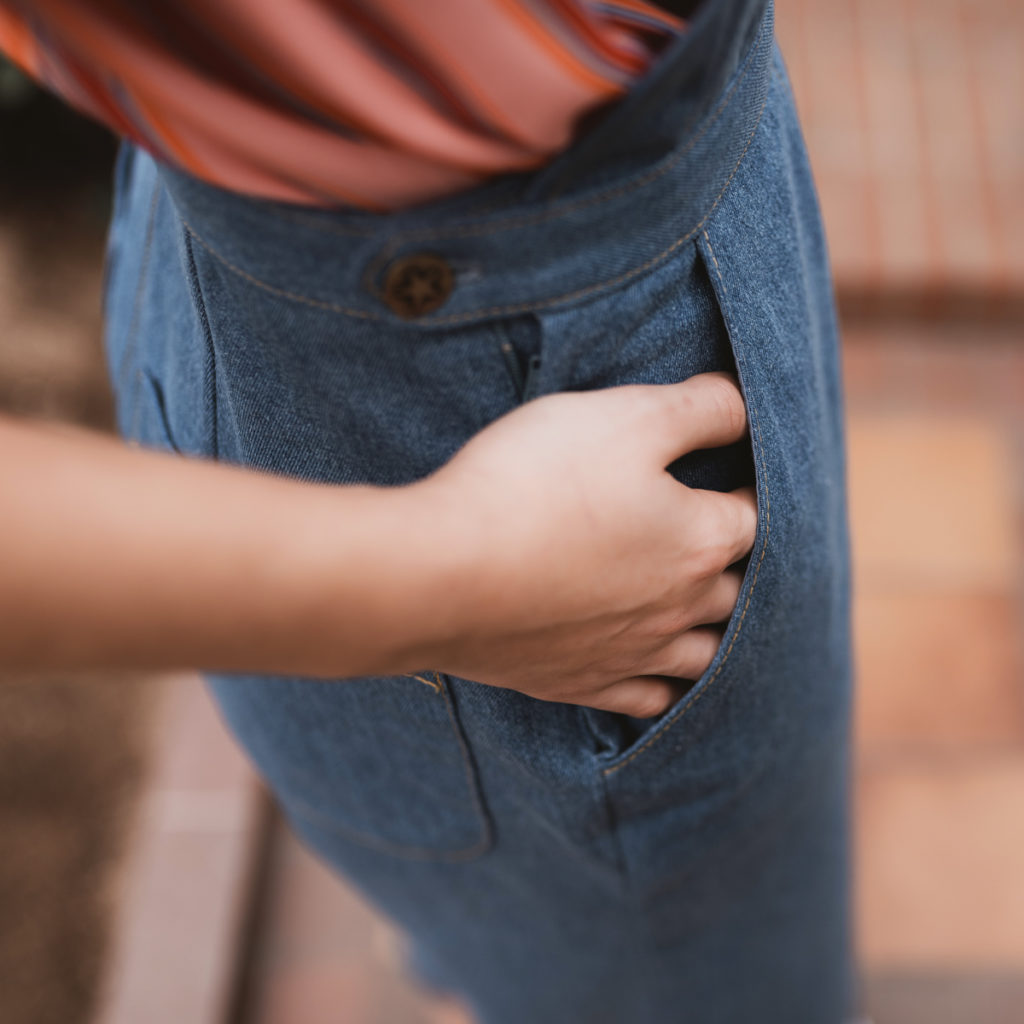 This look puts forward one of my favourite pattern brands: Closet Case. I first mentioned my love for them last fall and to be completely honest it has only grown since. Montreal made patterns, with perfect fits, and just the right amount of funkiness, that are created by a Toronto-born woman. It really does not get better than this! You can discover this brand on our website and purchase it by ordering it online and in store! Reproduce this look with our stripes print moda crepe and the 10 oz pale blue denim fabric.
Mariève
Mariève is our brand new marketing, communication and web manager. She wears several hats and is part of several projects. Her mission is to make Club Tissus shine and so far she has only excited our expectations!
Here is everything you need to recreate this look!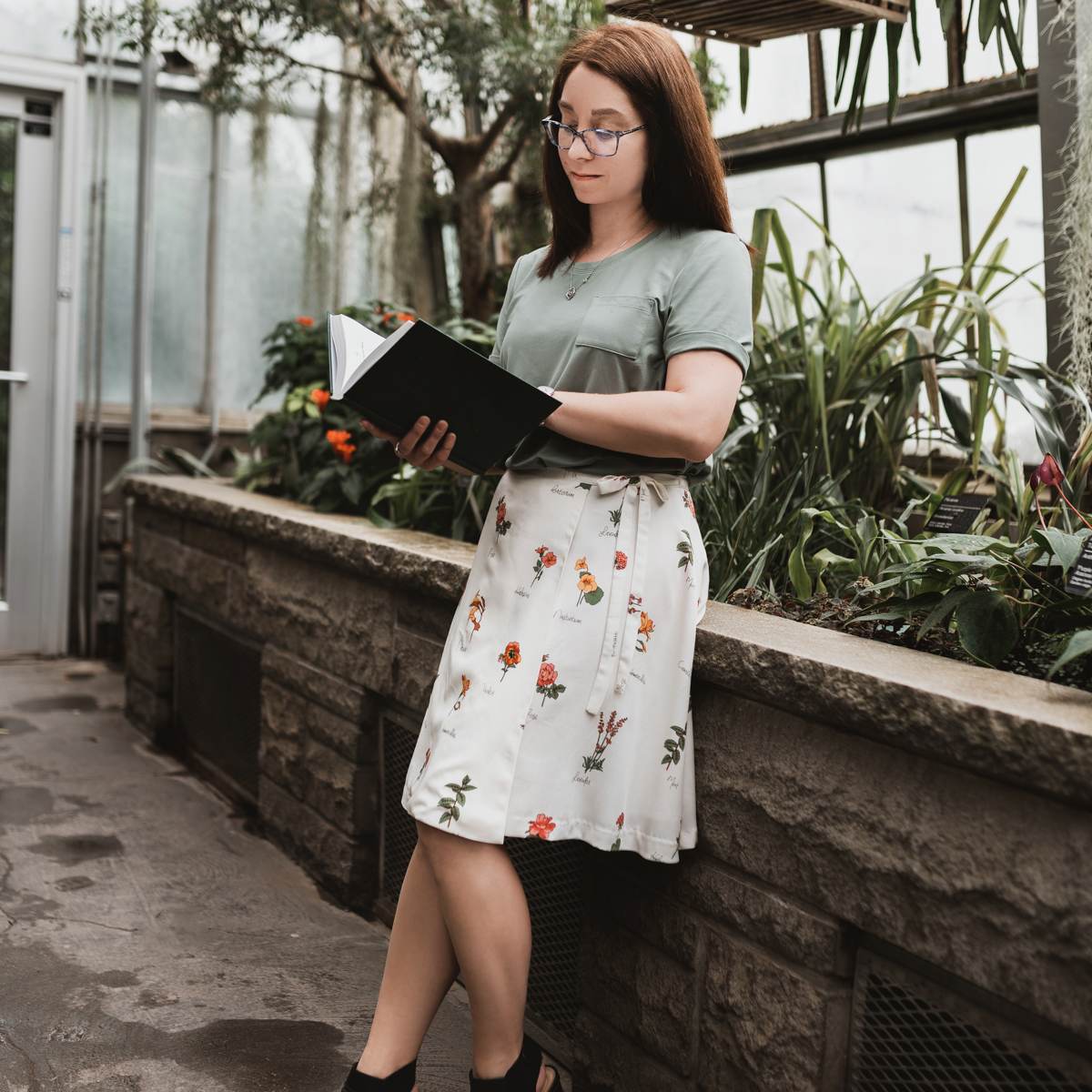 Inspired by romantic flowers, the Neovintage Flower trend will fill your heart with Romanticism. Being completely under the spell of Romanticism in general, I could not put aside this season trend, which will also serve as another big trend this fall. Light, fluid and silky fabrics, you will get an abundance of satins, jacquards, velvet and chiffon in soft colours, all while not forgetting and undisputed touch of flowers.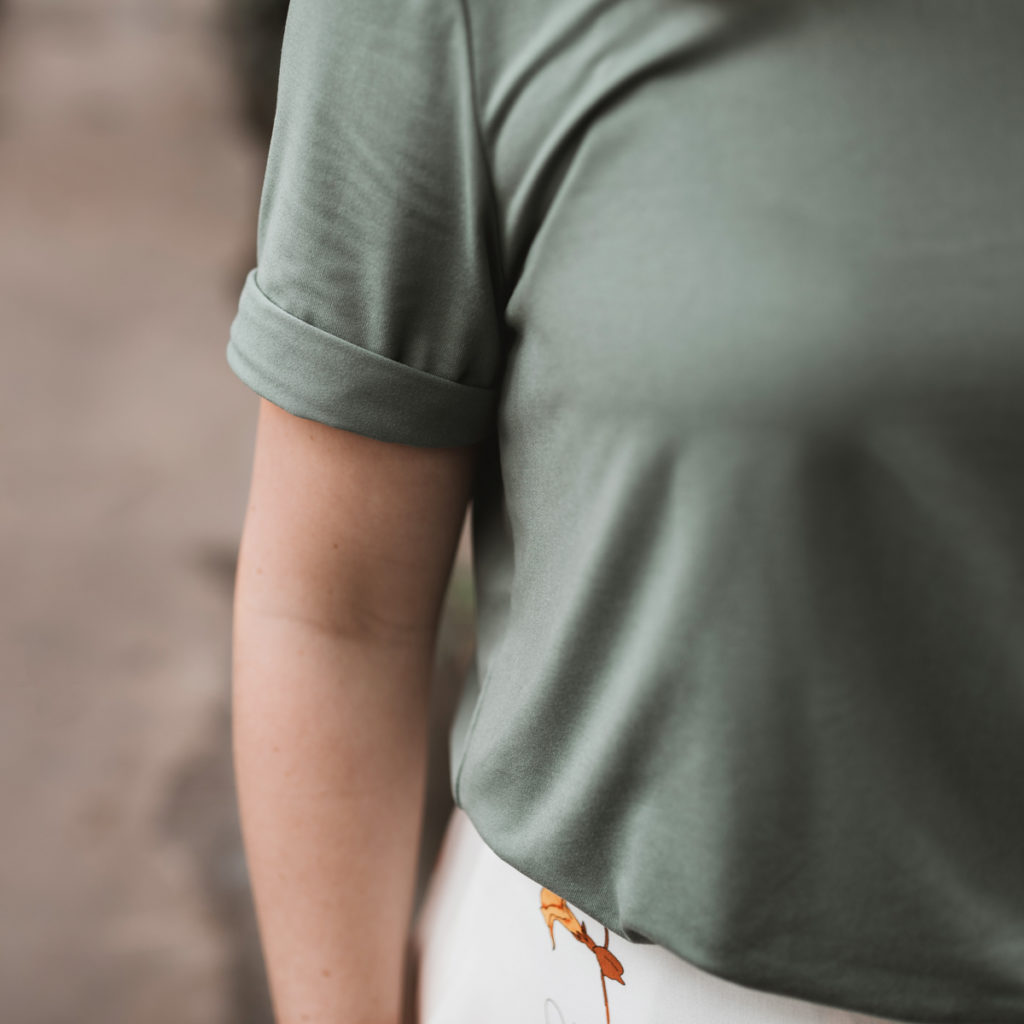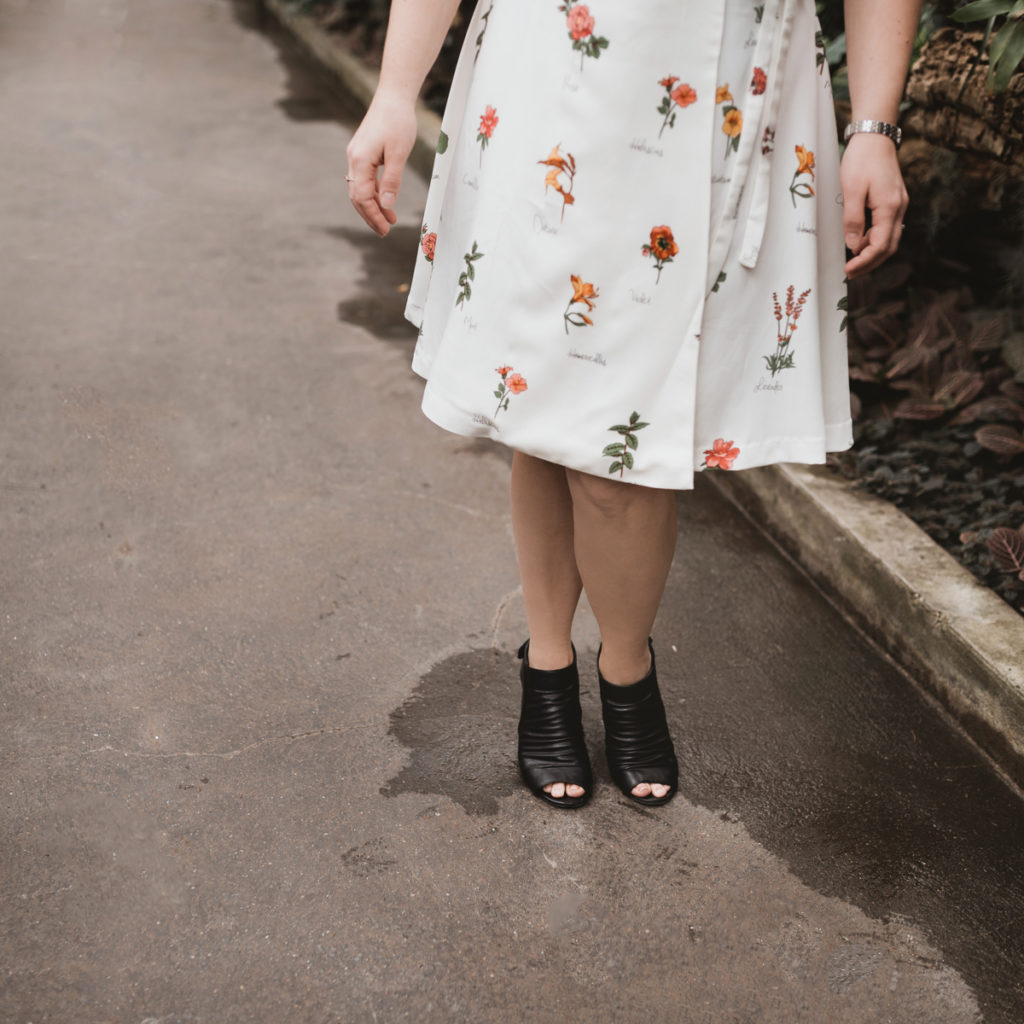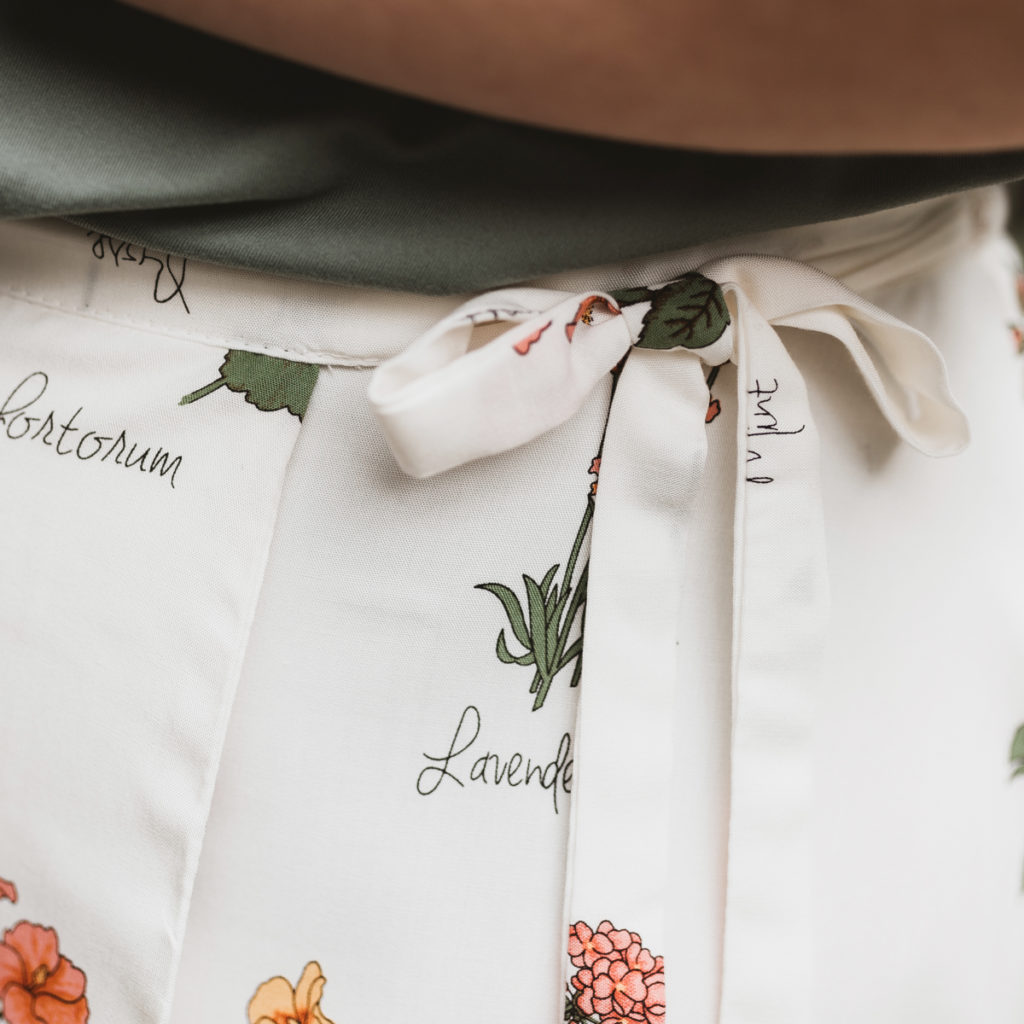 If you like this look, you can reproduce it by arranging the Burda 6340 pattern with the printed Picasso poplin, for the perfect match to accomplish a wrap skirt, which can be found everywhere in stores this season! Fall in love with the comfort of our brushed polyester jersey Lise in the sage colour, a finer of incredible softness.
Finally, do not forget the Mimosa pattern by Jalie, a must if you want to create a beautiful collection of t-shirts history fill your drawers for the summer weather quickly approaching!
Julie
Julie is our multidisciplinary at Club Tissus Saint-Hubert. You can find her for golden advice in both our accessories department and our sports department. Julie will put you at ease with your new sewing project by giving you great advice.
Here is everything you need to recreate this look!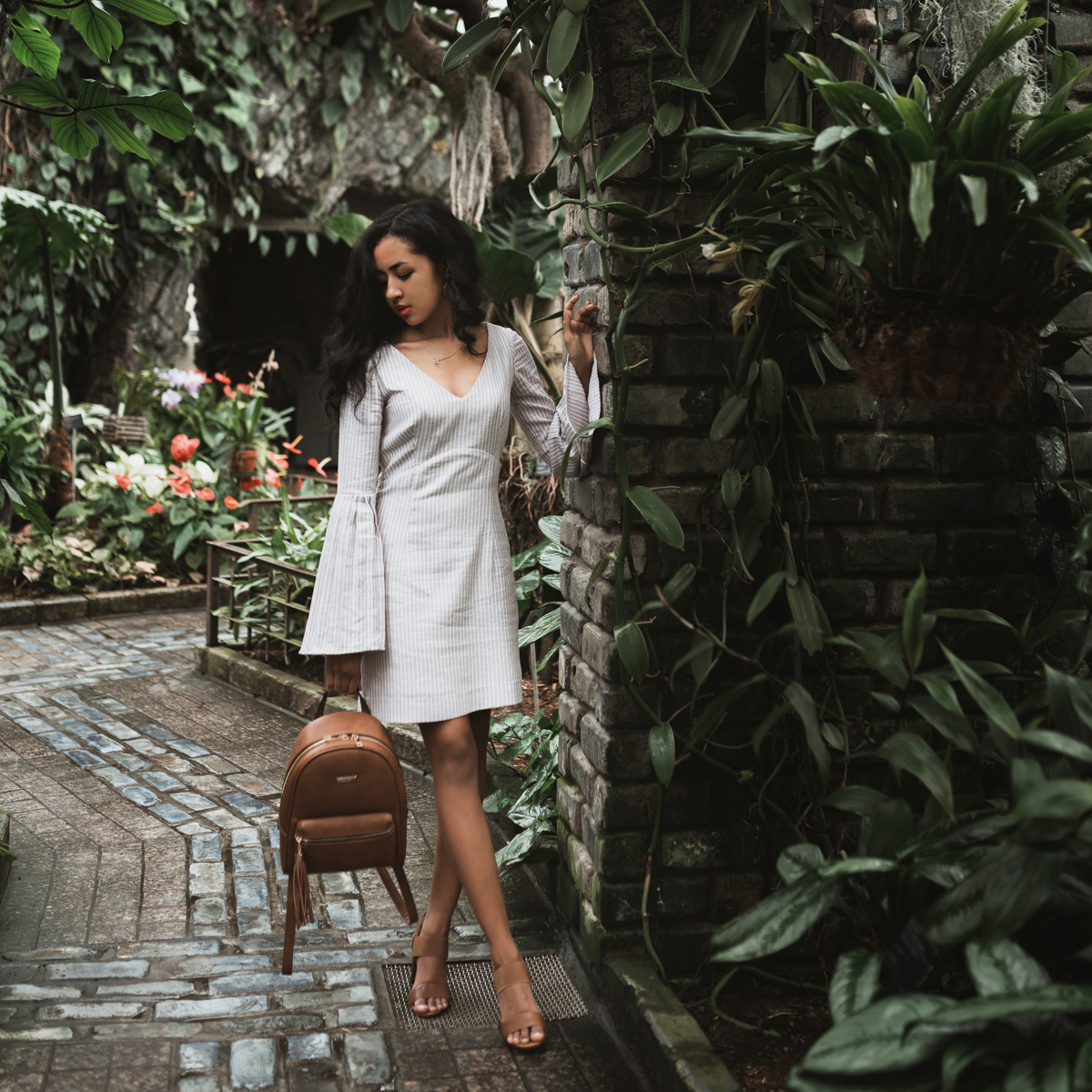 Natural fibers will blend with the rich accent of lace and sparkling trims. The Nomadic Desert trend creates an unshakeable alliance between the rich and the natural. Add pearls, crystals or fringes to make natural fibres such as flax cotton an indisputable chic. Come discover our selection of linen fabrics to make the most beautiful garments for this summer.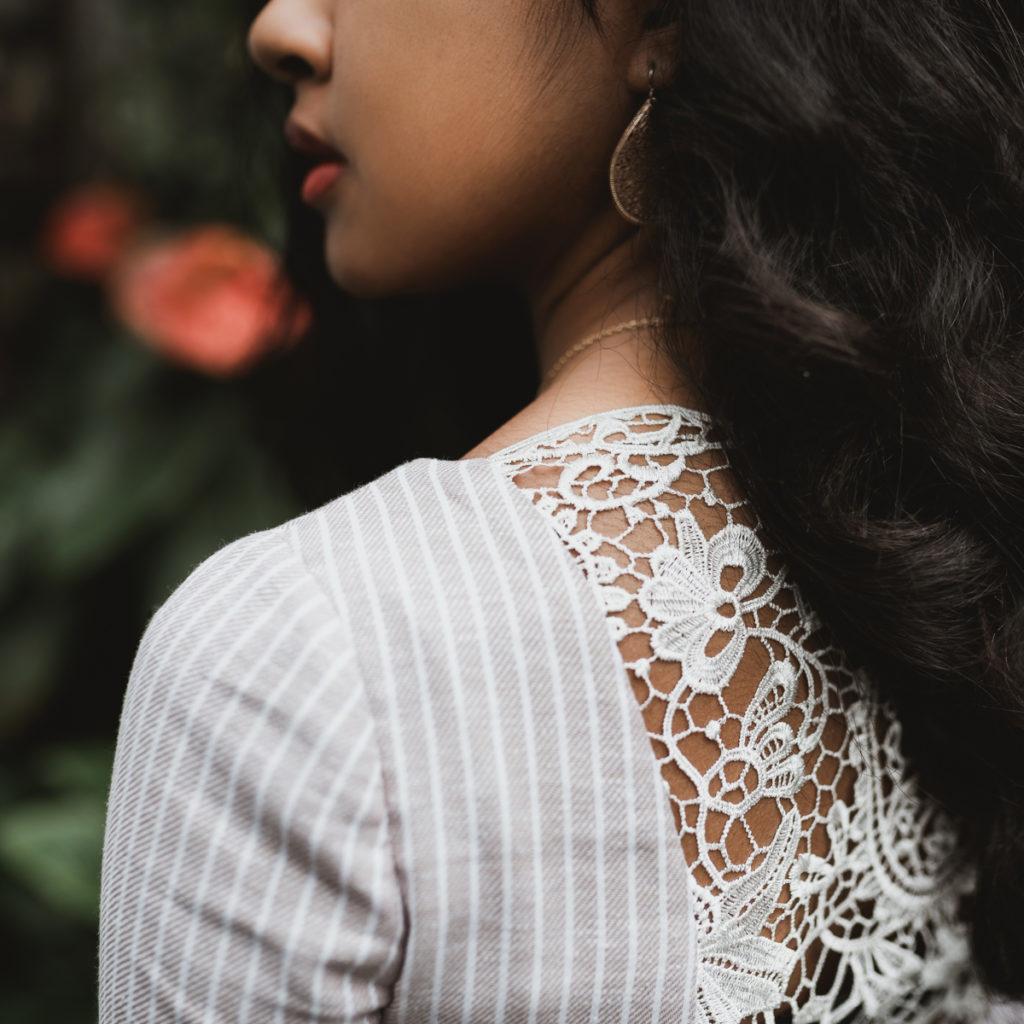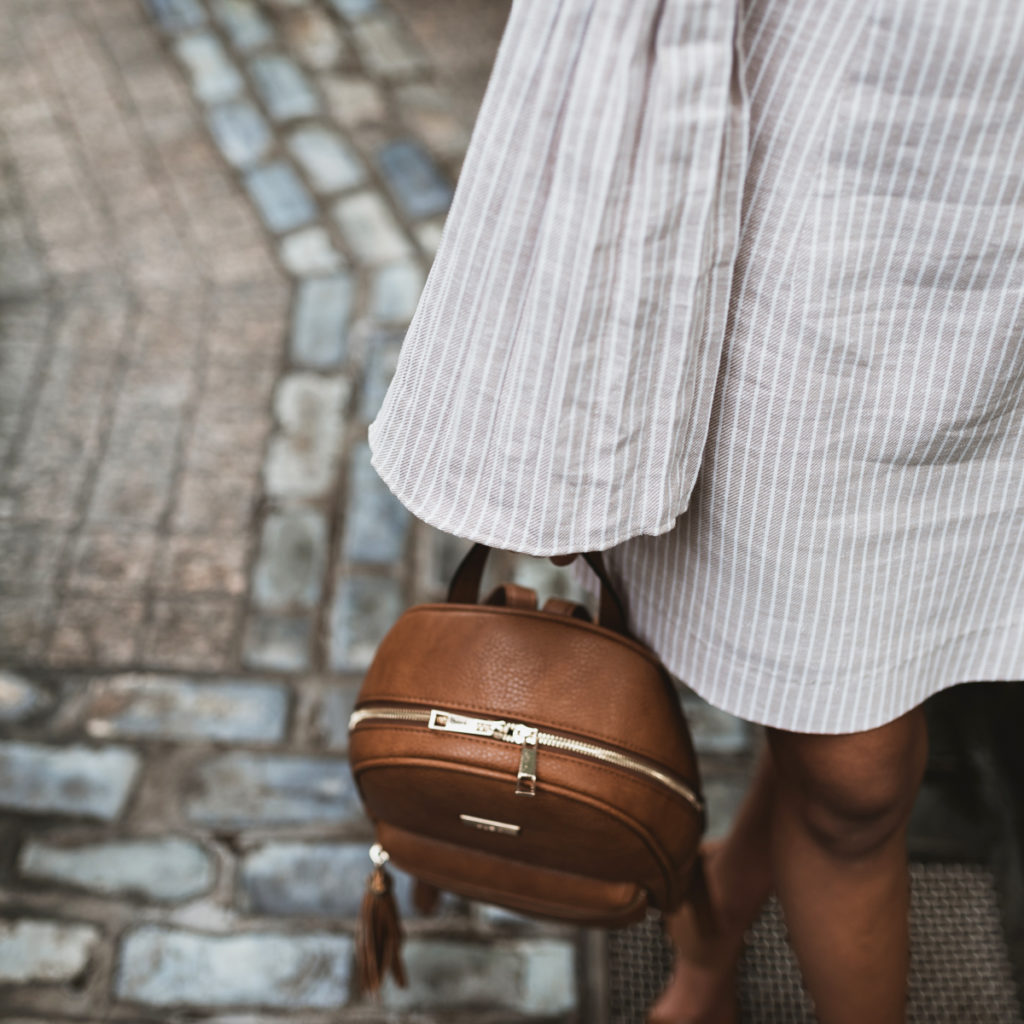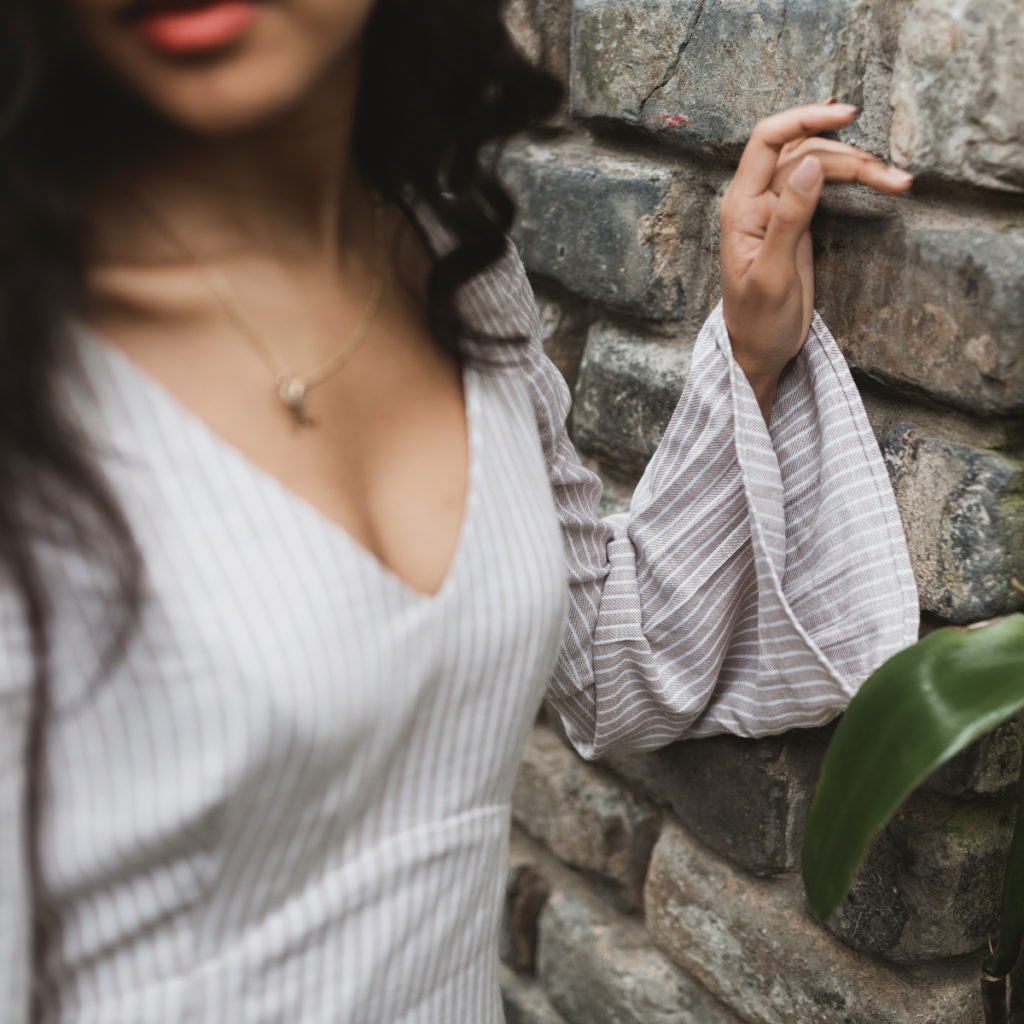 Reproduce the look by pairing Charlize's guipure and striped linen/cotton/rayon poplin in a natural colour. At the same time come discover the French brand DP Studio with its avant-garde patterns.
Laeticia
Laeticia has been part of our team for 3 years now. You can meet her during your creative weekends in our accessories department. Arriving here with very little sewing knowledge, Laeticia has learned from all her colleagues to become a great sewing advisor herself over time!
Here is everything you need to recreate this look!