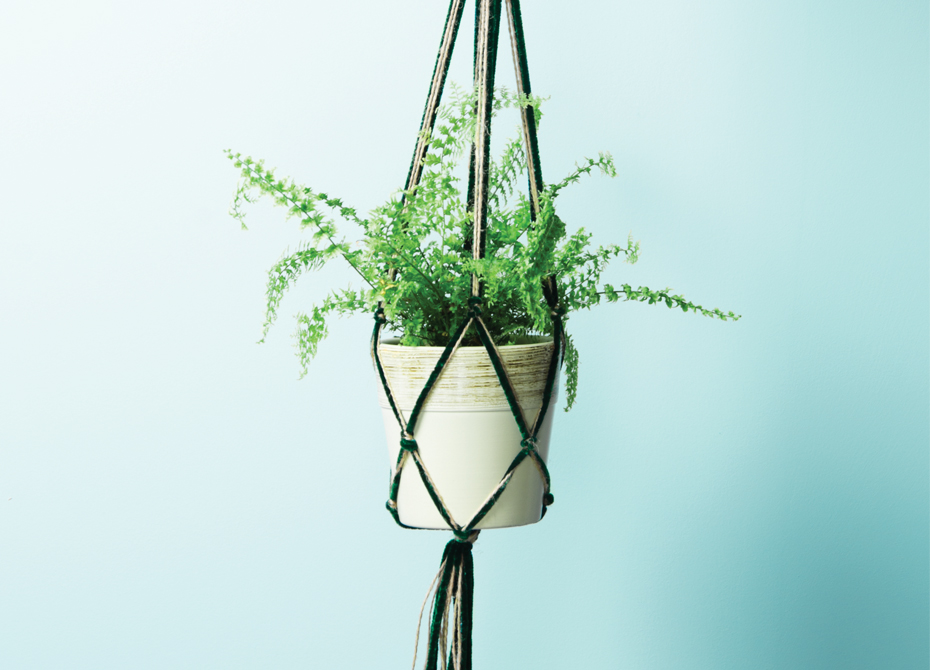 The great return of the macrame plant hanger
With the comeback of the trends from the 70s, macramé and weaving are gaining popularity. Either its jewelry, element of decoration or simply a plant hanger, this art will surely get new enthusiasts. This week tutorial is a macramé plant hanger. For this project, we chose to use velvet wool, but we could have picked different types of cords.
Degree of difficulty: Beginner. Manual Skills.
Duration: Approximately 30 minutes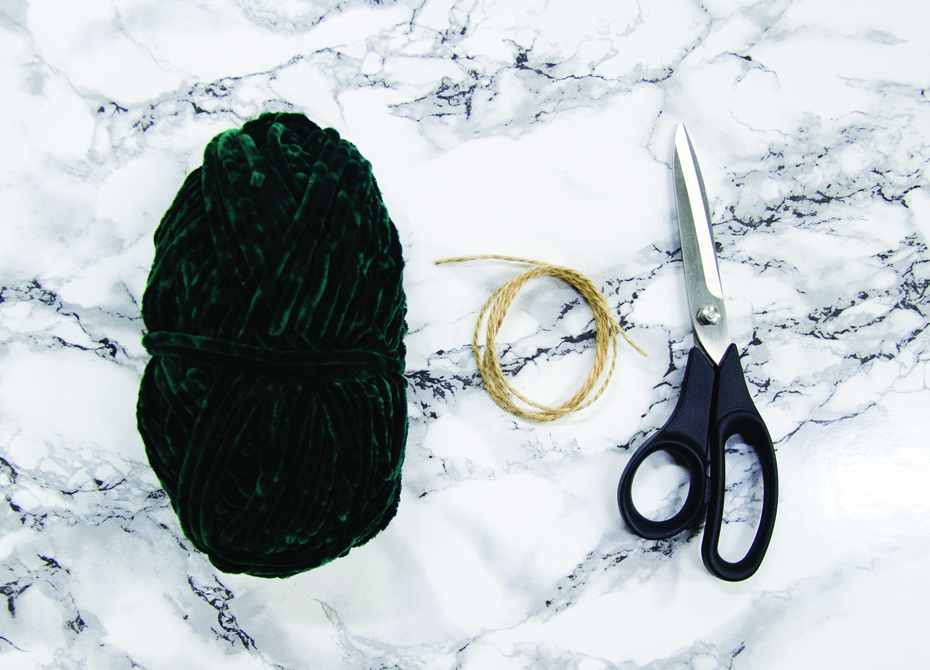 Material:
One velvet wool ball (or another type)

8 meters of jute cord

One metal ring

A pair of scissors or a rotary cutter
STEP 1: Cut 8 lengths of 100 cm (39 in) of velvet wool and jute cord. Put the wool and the jute cord together and tie them in a knot at 12,5 cm (5 in) from the upper edge.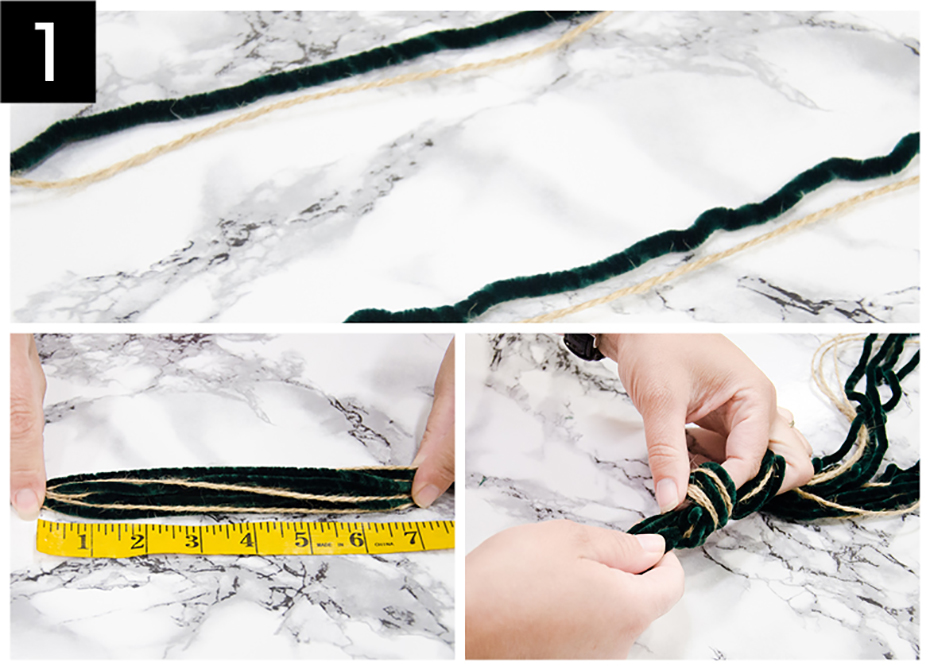 STEP 2: Place the cords in a way that they are all spaced around the knot. Make sure to put one wool string and one jute string together as if they were only one cord. Take two of them and tie a knot at 5 cm (2 in). Do the same for all the other cords by tying them in pairs.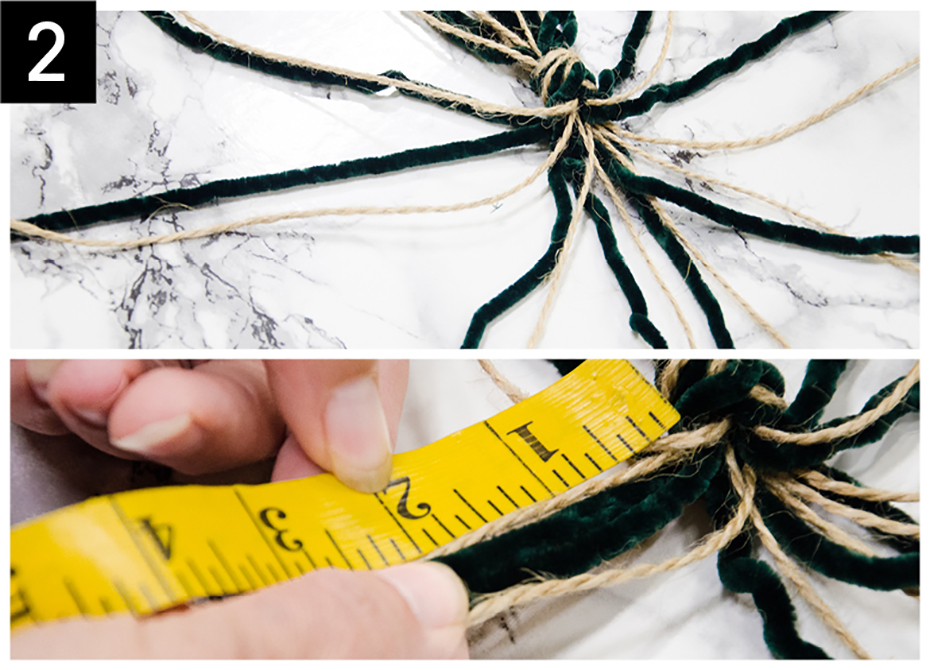 STEP 3: Pull the knots and space the cords as you did in step 2.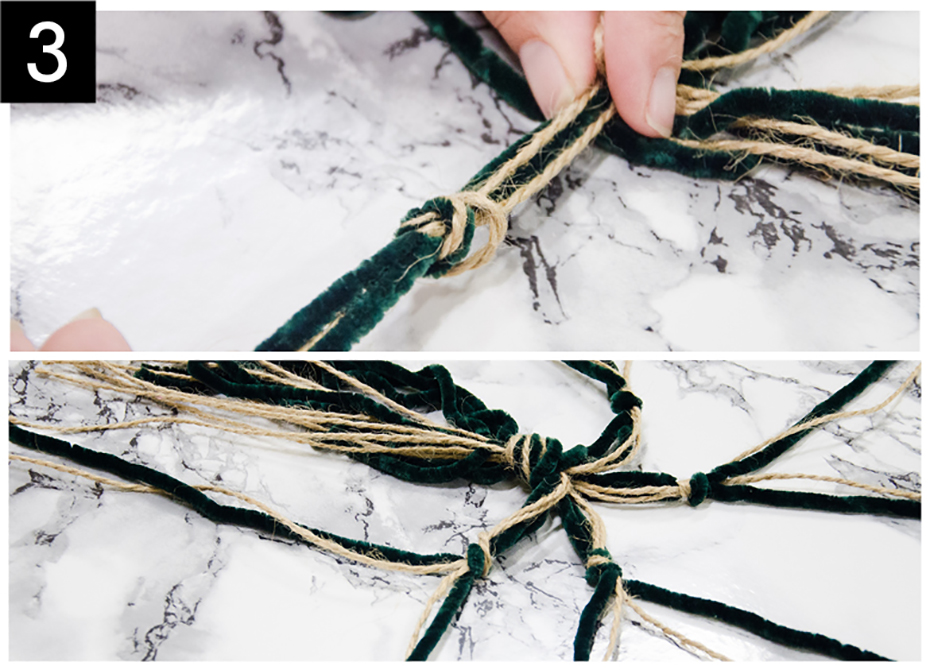 STEP 4: take two cords and measure 7,6 cm (3 in) after the last knot. Tie a new knot and do the same for all the other cords.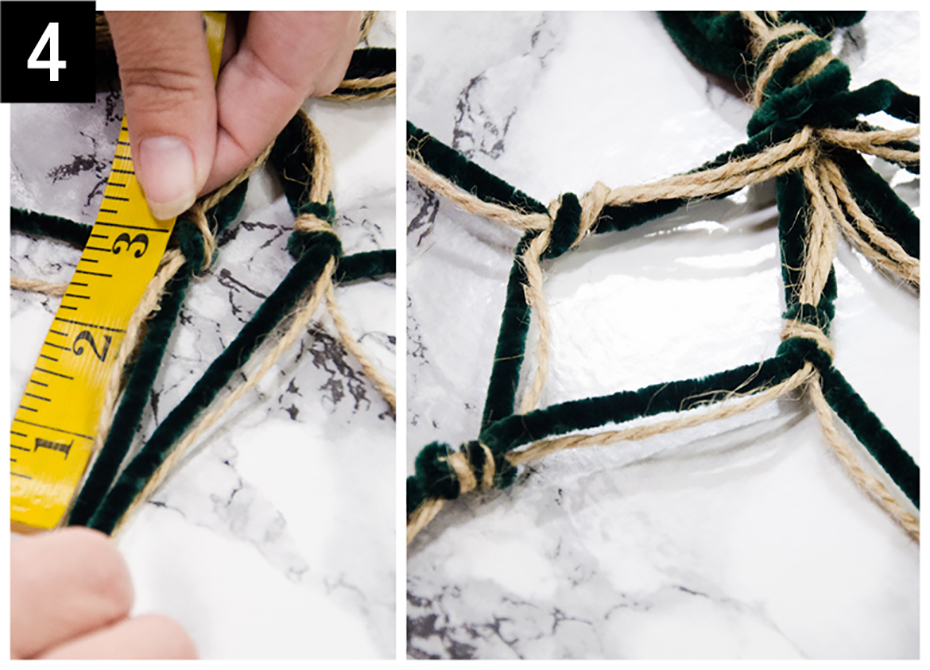 STEP 5: Repeat the 4th step but tie the knots at 10 cm (4 in). Insert the pot inside the plant hanger to check if the height is correct. If you need to make one or more rows of knots, repeat the first part of this step by adding 2,5 cm (1 in) more each time.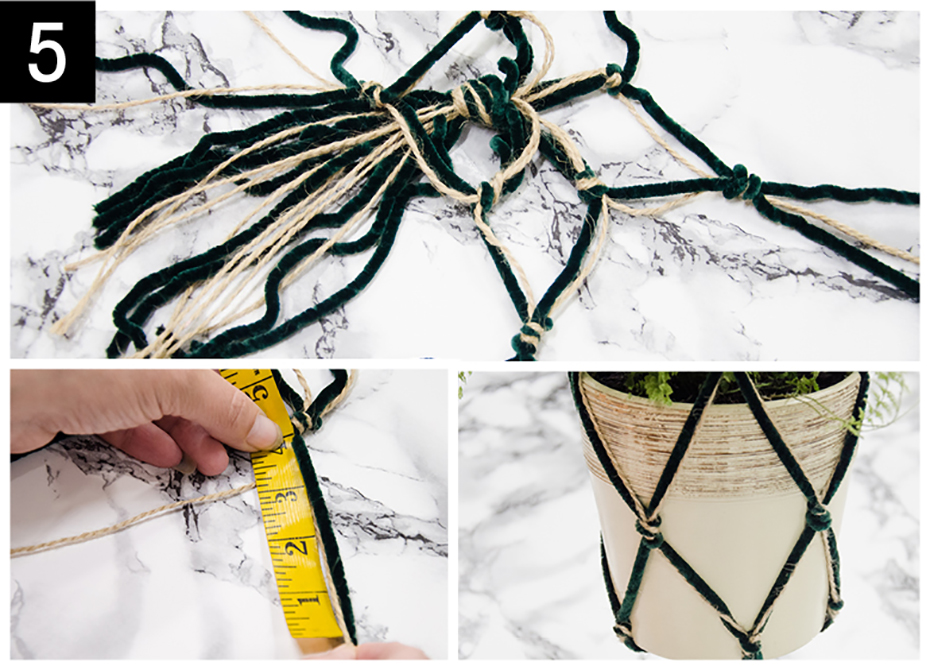 STEP 6: Now that you verified the height, you have to insert the end of the cords in the metal ring as shown in the picture. Tie a knot and cut the remaining ends.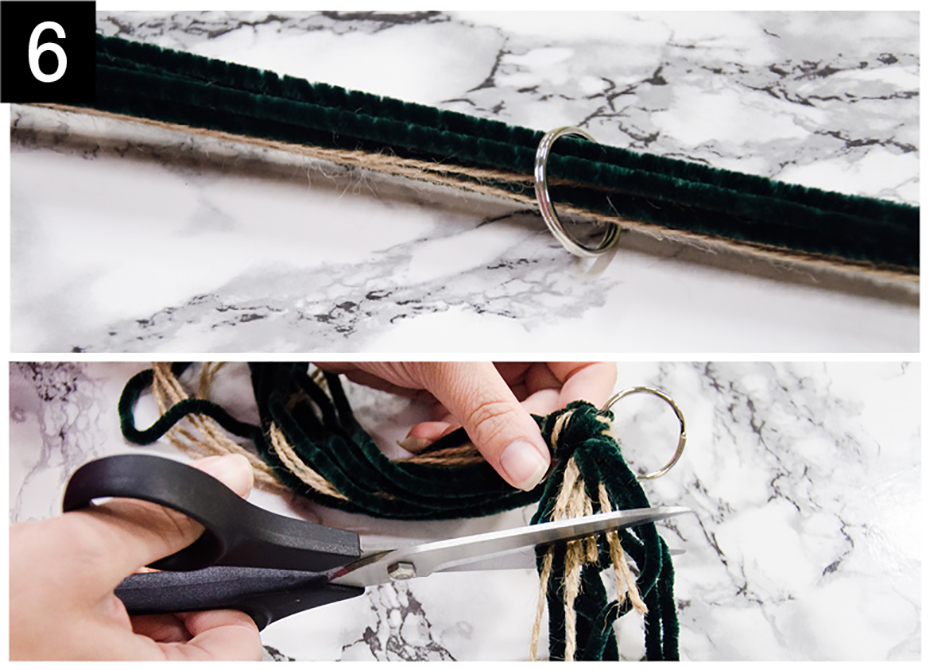 STEP 7: Tie a string of 38 cm (15 in) at the base of the ring. Turn this cord around the others to hide them and to make the attachment stronger. Finally, tie a knot.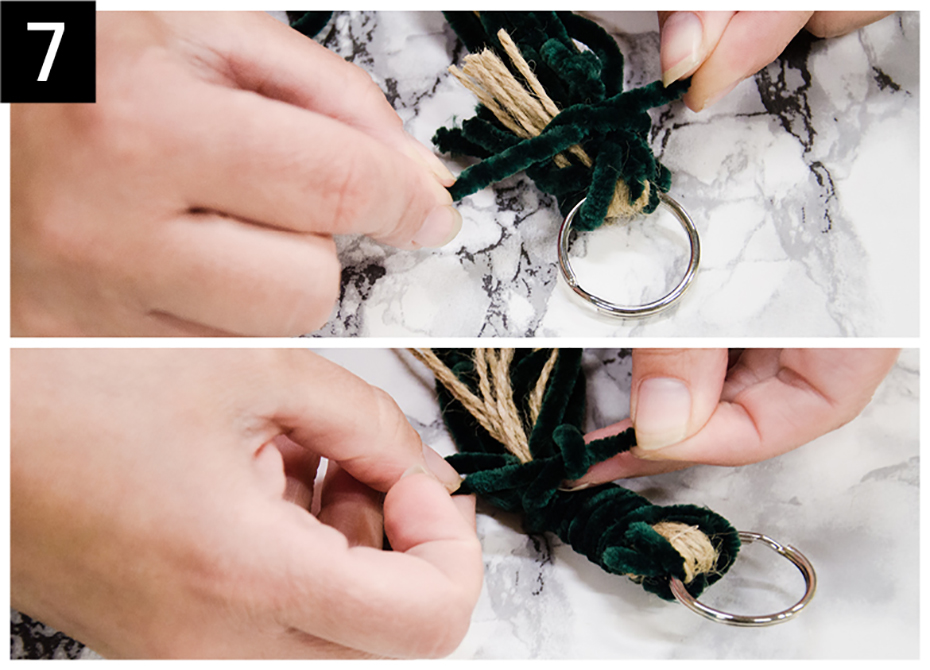 Your macrame plant hange is over !
Do not forget that we love to see your creations. Do not hesitate to share them via social media using the #clubtissus.
See you soon !