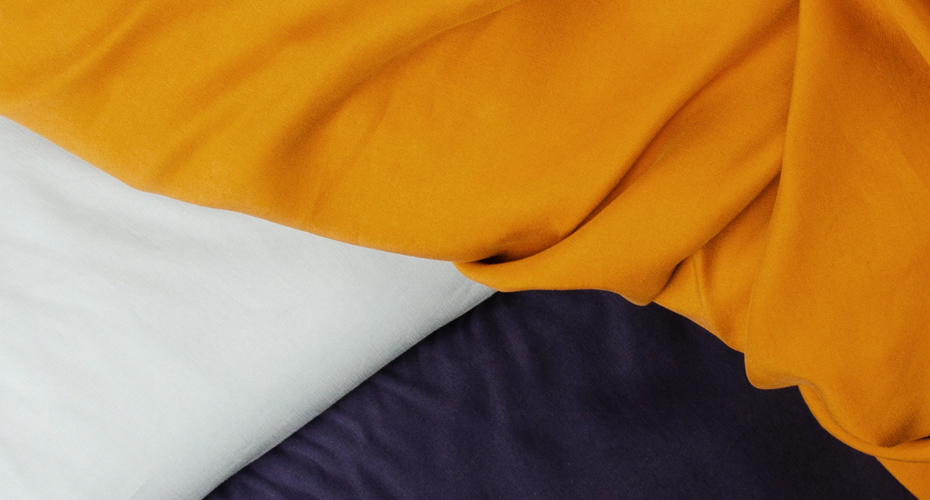 All about Tencel™️ lyocell
Lyocell is a popular cellulose fibre commonly known under the trademark Tencel™️. Made from eucalyptus, lyocell fibre is cooling and breathable. It's ideal for summer, but can be suitable for all seasons, depending on the thickness of the fabric.
This soft, heavy and silky fabric offers many advantages, such as eco-friendly manufacturing, anti-static qualities, good moisture management, good colour retention and antibacterial properties. It's the perfect fibre! No more greenhouse gas effect from your polyester fabrics. You'll love lyocell, we guarantee it.
Lyocell is similar in appearance to silk, and its heavy fall makes sewing lyocell a bit complex. Here are some tips to make your project easier:
When cutting it, use sharp scissors or a rotary cutter.
When pinning your project, use sharp, thin pins to avoid snags.
For the sewing machine needle, opt for a microtex needle or a very fine topstitching needle.
Give your lyocell a first wash before cutting. You can opt for a cold-water wash and a quick blast in the dryer at low temperature. Lyocell tends to shrink like its friend rayon. Be sure to wash it so that it shrinks before you sew your project.
When ironing, use plenty of steam and opt for medium heat, similar to what you would use for rayon, a little lower than for cotton.
Project ideas to do with Tencel lyocell
If you feel like it, share your own favourites, projects or discoveries on our various social media platforms using the #thefabricclub
*Please note that the availability of the products presented may differ from one store to another.