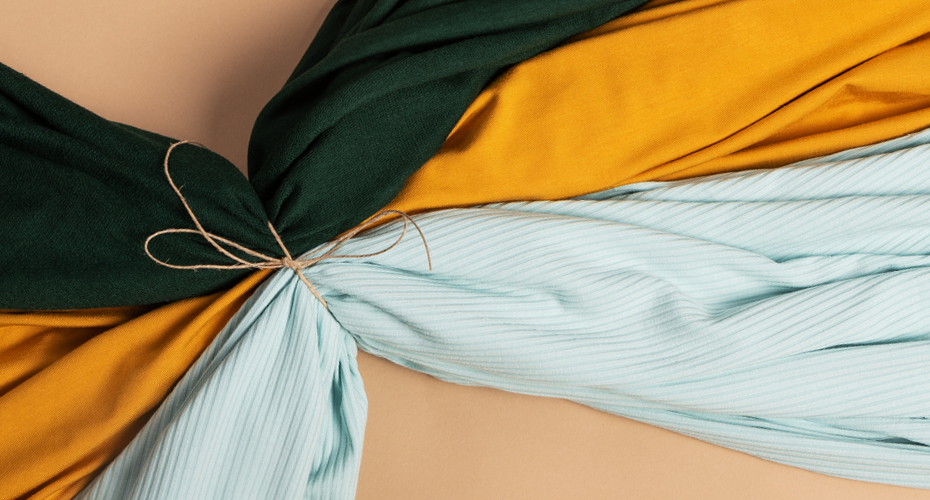 Everything to Know About Bamboo Fabrics
We really love bamboo fabrics for their silky appearance. Bamboo is breathable and regulates moisture. The ideal "keep cool" fabric is great on warm summer days!

 
Bamboo grows like weeds. It doesn't require a lot of water and no pesticide, unlike cotton. As it grows from its own roots and very quickly, bamboo culture is simple and a negligible environmental threat.  
We love it for its silkiness, as well as its antibacterial, hypo-allergenic, and UV protection properties.   
Bamboo is often found in textiles such as bamboo rayon. To make it, the bamboo fibre is transformed into a viscous material using chemicals and then spun. The process makes the fibre smoother and tougher, thus easier to use to create the fabric.    
There are several ongoing researches to find a bamboo processing method that is as eco-friendly as the one used to grow it. Also, no study had confirmed that natural properties of bamboo are preserved after being transformed.   
Bamboo can sometimes be combed, such as the linen fibre. This process is done naturally and is therefore not damageable to the environment.    
Bamboo culture being very favourable to the creation of a very green fibre, we are very eager to see what the fibre will become in the next few years. All that is missing is finding a more conscientious process to transform it, as are Tencel®, cotton and linen! 
OEKO TEX® Certified Bamboo
 Many of our bamboo rayon-based fabrics are OEKO TEX certified (e.g. bamboo French knit, jersey bamboo and bamboo terry cloth). This certification guarantees that the production, from fibre to dye, complies with a very strict limited—near zero—use of several hundreds of chemicals harmful to the environment and humans. 
Here are some tips and tricks to better work with bamboo rayon.  
Bamboo

 

fabrics

 must 

be

 

washed

 in cold water, 

using

 the 

delicate

 cycle. Try to 

avoid

 

any

 

rubbing

 

with

 

other

 textiles to 

prevent

 

pilling

. Hang to dry. 

Bamboo

 rayon 

doesn't

 

wrinkle

 

easily

, but 

ironing

 must 

be

 

done

 

using

 

steam

.  

 

Bamboo

 

is

 a 

very

 

smooth

 fibre, 

thus

 

very

 

slippery

. 

When

 

sewing

, 

bamboo

 jersey tends to stretch. 

We

 

recommend

 

keeping

 a 

steady

 tension and 

making

 sure not to stretch the 

fabric

 

too

 

much

 not to 

distort

 

your

 

seams

. You 

should

 

practise

 on 

scrap

 

pieces

 and not 

be

 

afraid

 of 

testing

 the tension on 

your

 machine to 

find

 to best 

adjustment

 

before

 

undertaking

 a major 

project

. 

 

To 

prevent

 

distortion

, 

we

 

recommend

 

stabilizing

 

your

 

shoulder

 

seams

 

with

 a transparent 

elastic

.  

 

For a 

less

 

shiny

 look, 

make

 

your

 right 

side

 

with

 the 

fabric's

 

wrong

 

side

, 

which

 has a 

matter

 finish. 

Use 

a

 

stretch needle 75/11

 

to

 

avoid

 

pulling

 threads and 

make

 

your

 life 

easier

.

 
This bamboo rayon jersey is one of The Fabric Club's favourites. Much appreciated for its softness, sheen and flowing effect, it's perfect for lingerie, loungewear, dresses, even supple tops. With its incredible stretch and resilience, there is no other jersey knit that beats its comfort! Also try our bamboo rib knit, which beautifully blends with our jersey.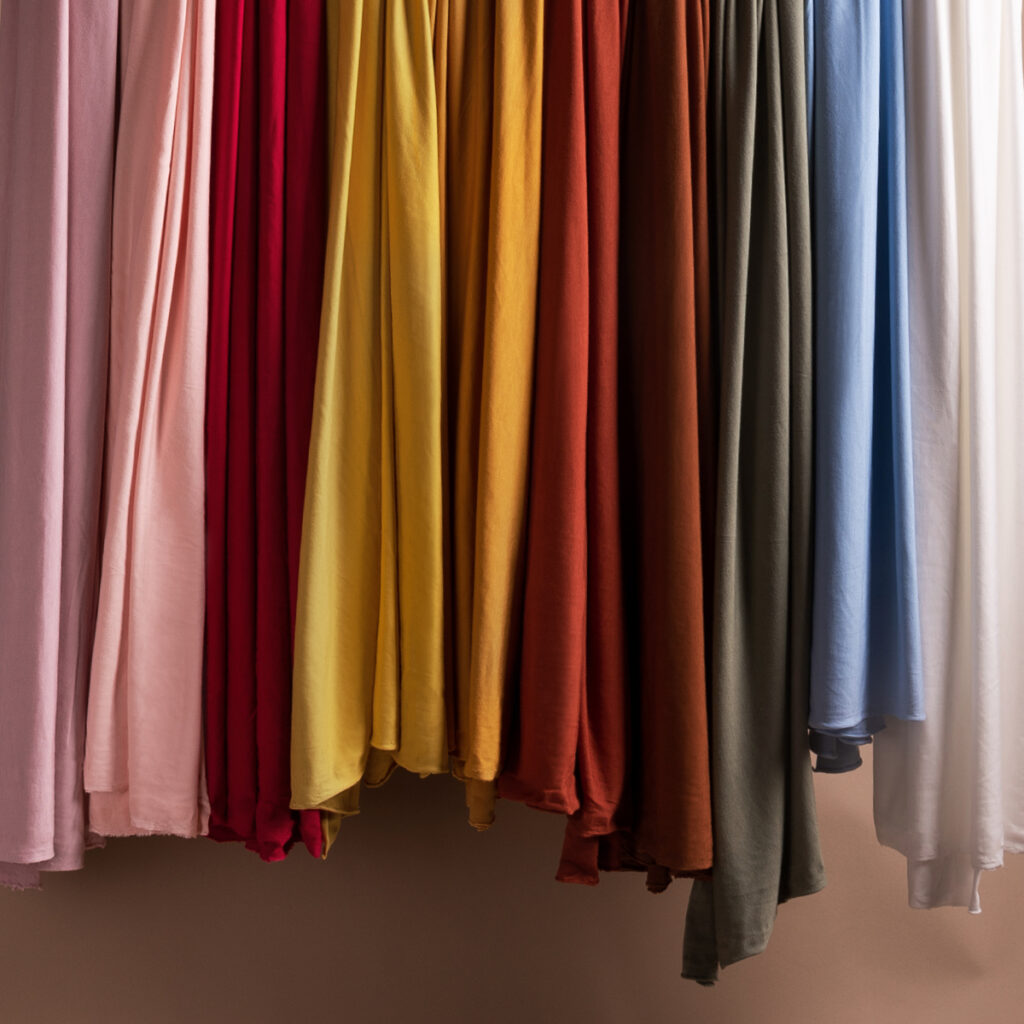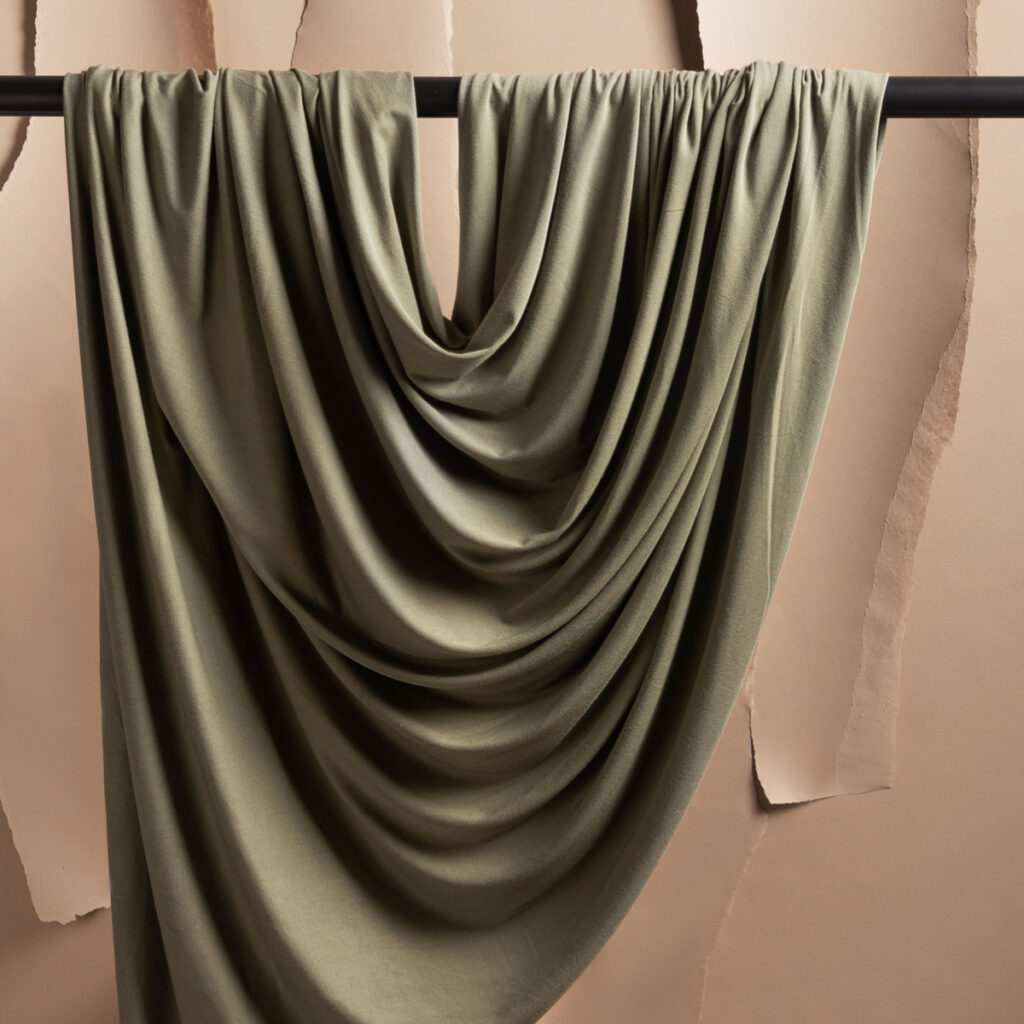 You want to add a bit of texture to your wardrobe? The bamboo rib knit is for you! We love it for its medium weight, sheen, flowing effect and incredible softness. It's perfect for loungewear, dresses, fitted tops or to create nice rib trimming. With its incredible stretch and resilience, there is no other jersey knit that beats its comfort! This rib knit is also perfect to mix with our bamboo jersey.  
With superior comfort, this bamboo French terry has the perfect thickness to create lovely cold summer day sweaters. Whether to be worn to yoga class, training or just to relax on the weekend, it definitely offers flexibility and softness. Thanks to its absorbent properties, it will also keep cool and dry in any weather. We also love it for its weight and freshness!