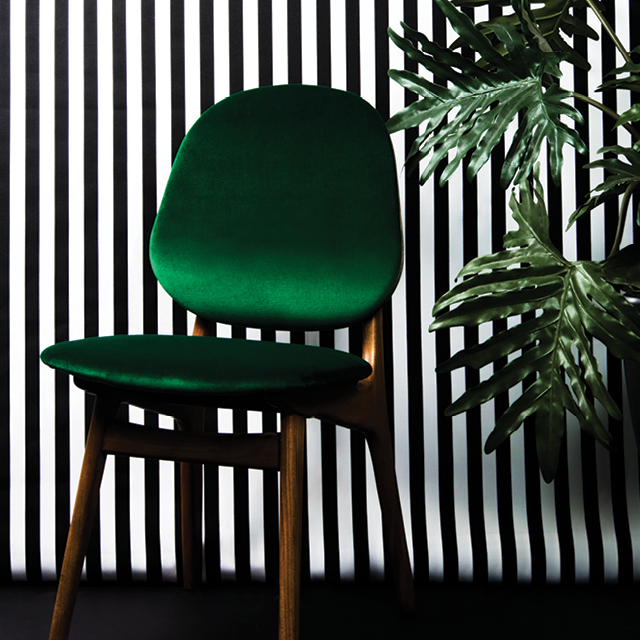 Upholstery trends 2017
Spring is often associated with change and renewal. We open our windows, we clean everything and most of all we want to change our home decor. In the last few years, we noticed that recovery of old furniture gained popularity. Regardless of the reason you want to do it, there are multiple advantages in doing so (like we talked about HERE). Some trends are emerging for 2017, but all tastes are in each nature and we encourage you to choose the fabric that speaks the most to you.
The colours
If we analyze the trends in 2017 based on the colour scheme, we can see that a lot of trends, seen in past years, have recently gained a lot of popularity.
Pastel
Pastel colours emerged in our lives only a couple of years ago. They have made such a statement that they could be described as the new standards.  Now that the old pinks have been well established, we can see that blue have slowly gained more visibility in stores.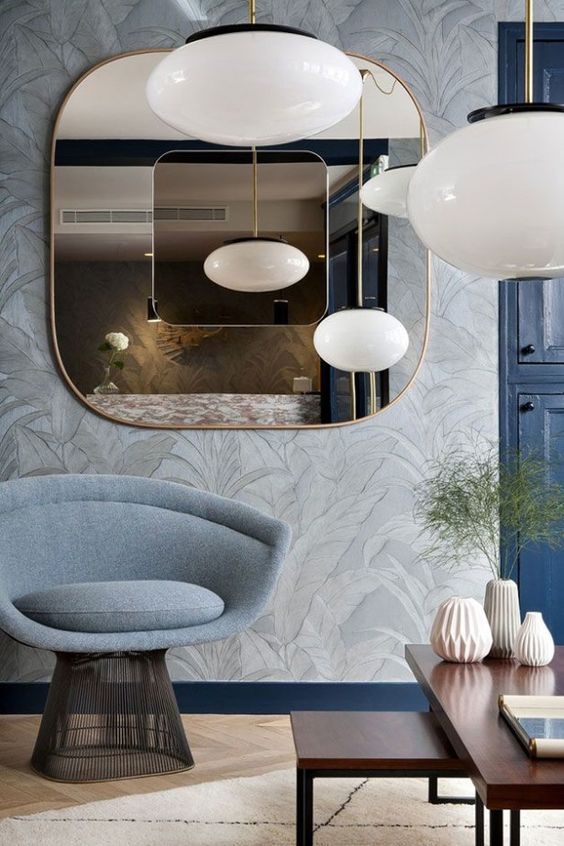 Photo credit: Hôtel Henriette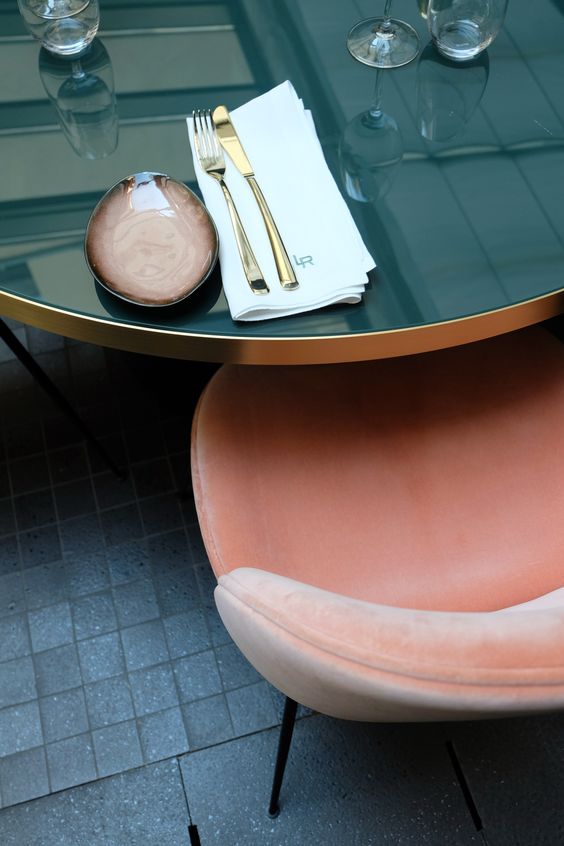 Photo credit: Hotel Le Roc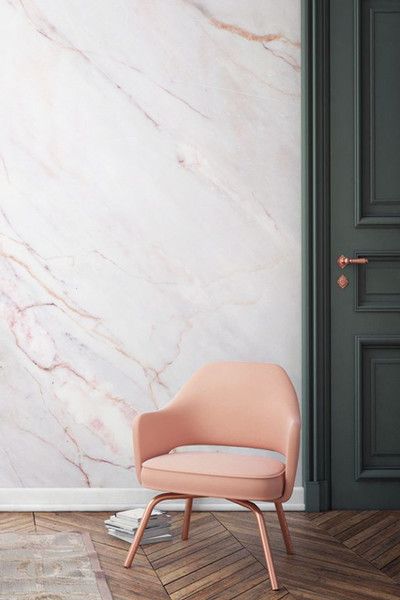 Photo credit: Design Milk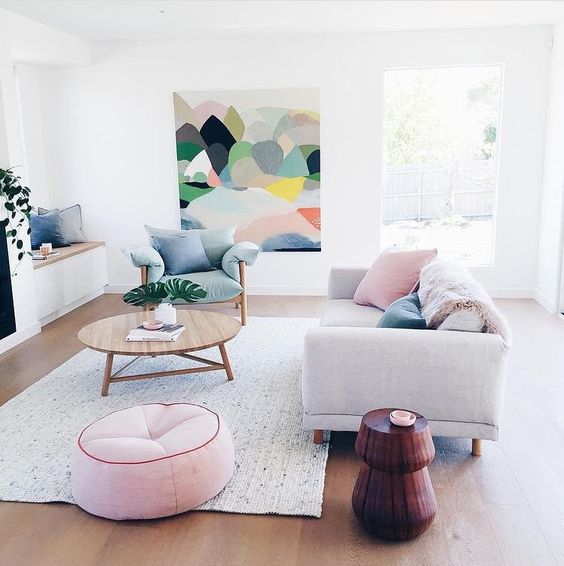 Photo credit: Decals
Hot neutrals
Warm tones have been very popular and have been seen in many decors, no matter their style. As this year progress, these neutral tones have been getting warmer and we can see the rise of the cognac colour, which is bringing us back to the popular Mad Men series and the fifties.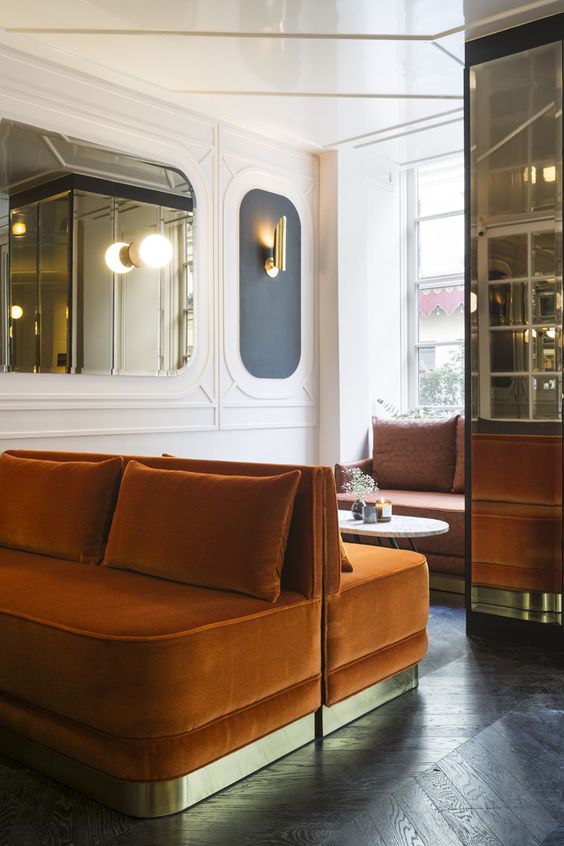 Photo credit: Hôtel Panache
Couleurs profondes
Deep colours were often integrated in small doses into our decors, but now they can be found everywhere! In addition to being deeper and more saturated, these tones are increasingly acceptable. Whether it's on a small portion of the wall or the complete wall, a couch or decorative pillows, we absolutely adore them. This year, it's the purples, burgundies and greens that are very popular.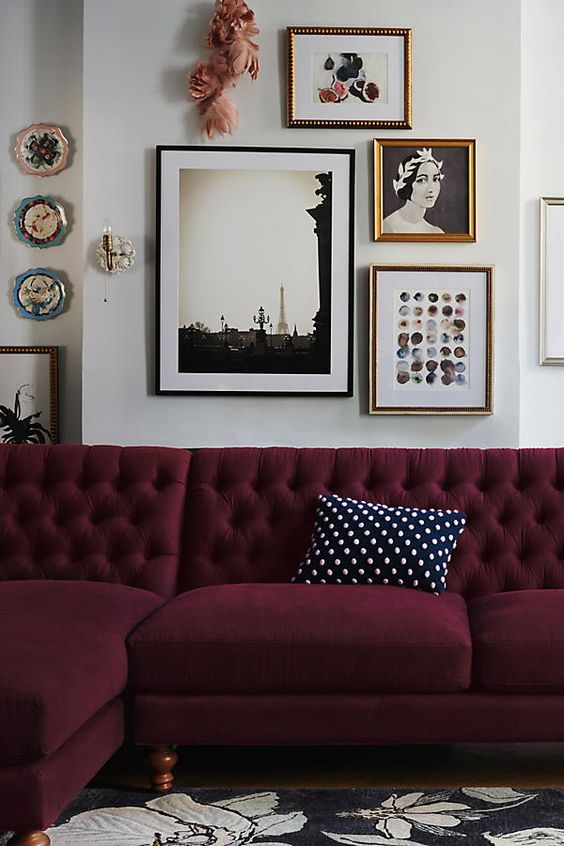 Photo credit: FF Designer Mag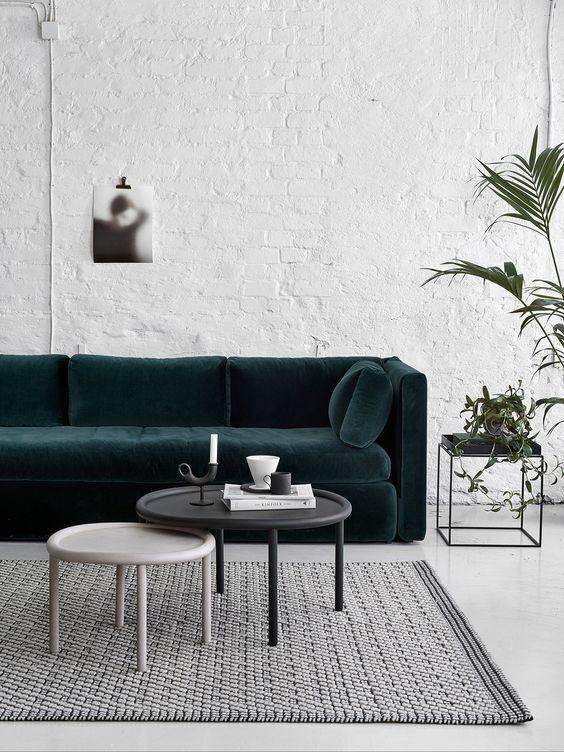 Photo credit: Blog Skonamen
Textures
Velvet
Finally, velvets are back and stronger than ever! Twin it with 50's furniture and you'll have a key element in your home decor. It won't go unnoticed. We must say that the colour choices found are simply irresistible.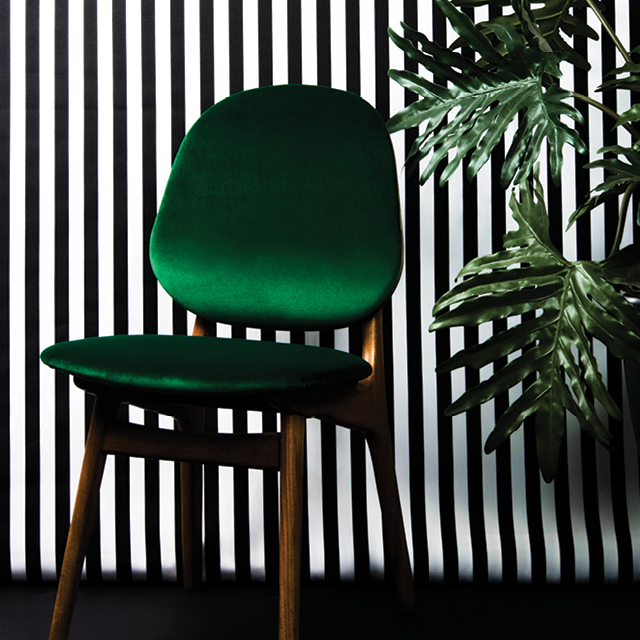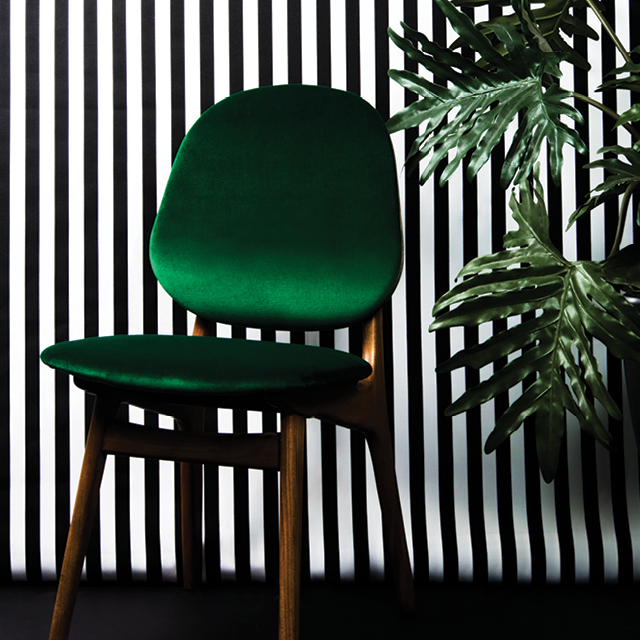 Photo credit: Club Tissus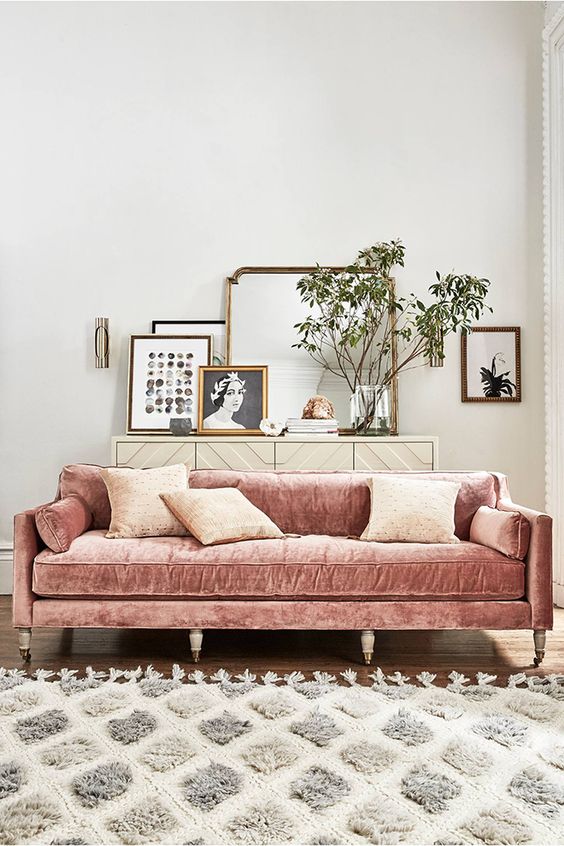 Photo credit: Harmony and design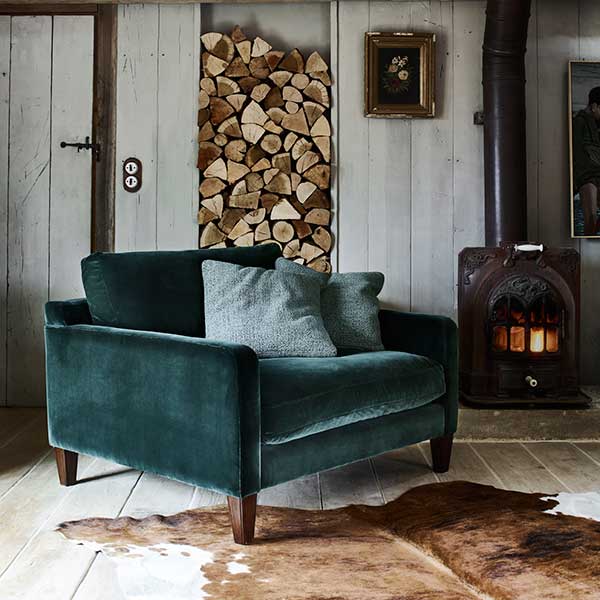 Photo credit: Barker and StoneHouse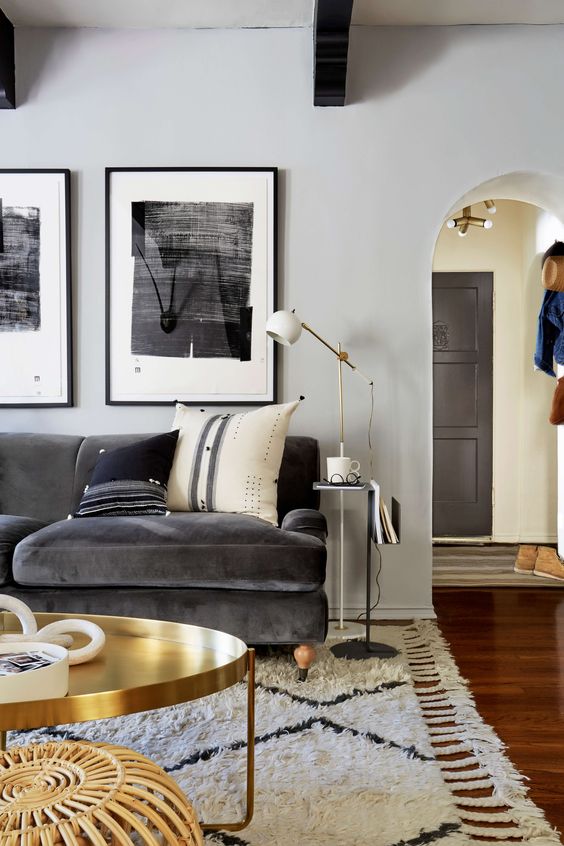 Photo credit: Danielle Moss
Leather
Leather is a trend that never gets old. In our decor since forever, it's as practical for its maintenance as its durability and aesthetic. This year, we've seen leather in another light; with a more textured look.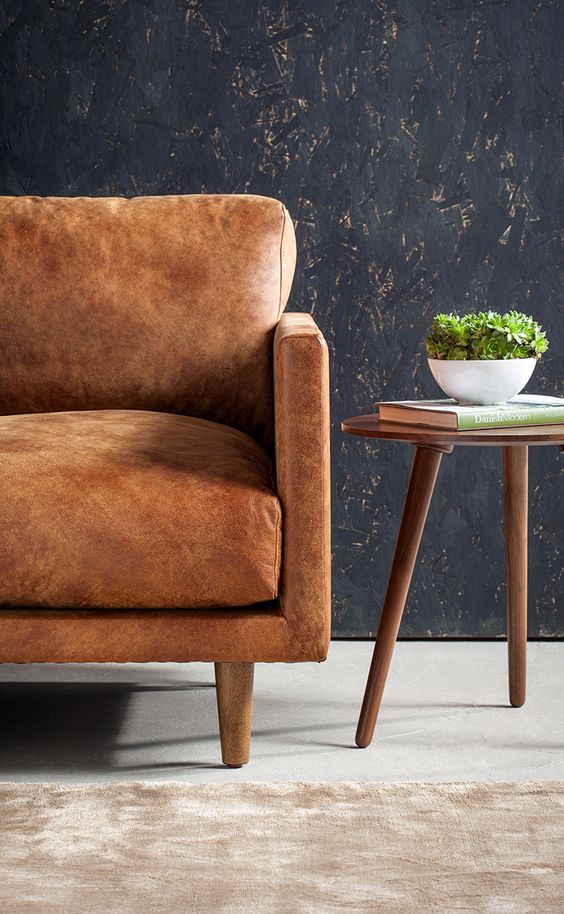 Photo credit: GreenHouse Fabrics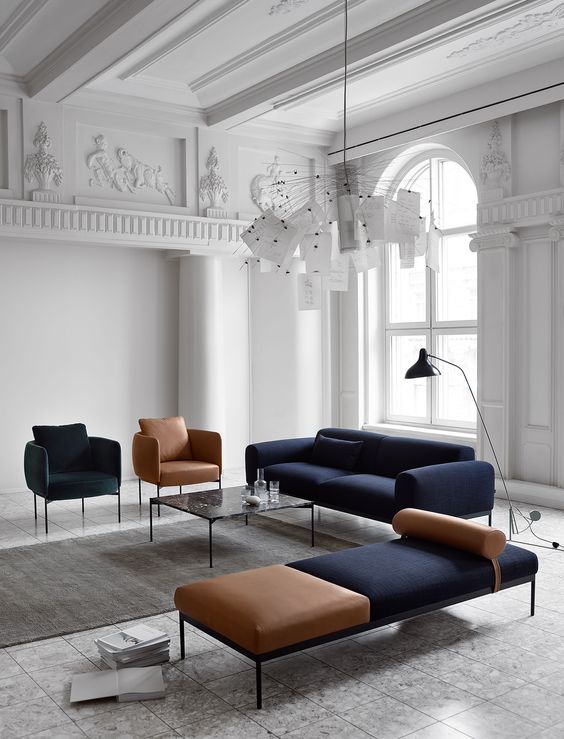 Photo credit: Rikka Kantinkoski
Patterns
Geometric patterns
Geometric patterns are still in trends but this time with a more average size pattern. We can feel the different international inspiration from all over the world, with fabrics of Peruvian, Navarro and African style. We can see that fabrics have shifted from being printed to being mostly woven this year. We can also see that they've been mixed and match with a lot of different fabrics or even, different natural materials like wood, which aims to soften an extravagant pattern.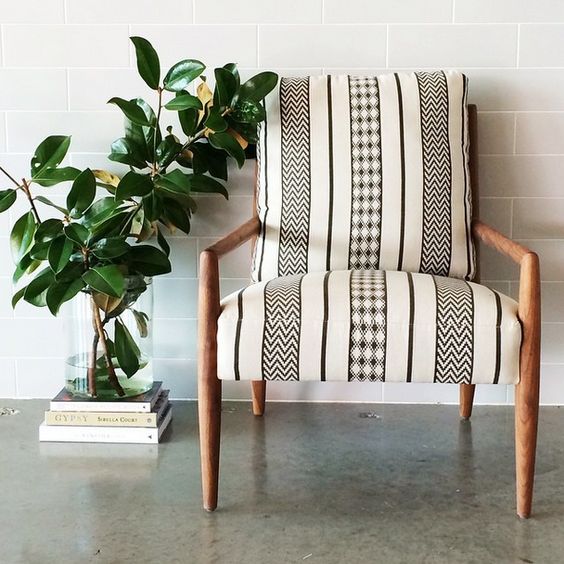 Photo credit: Remodelaholic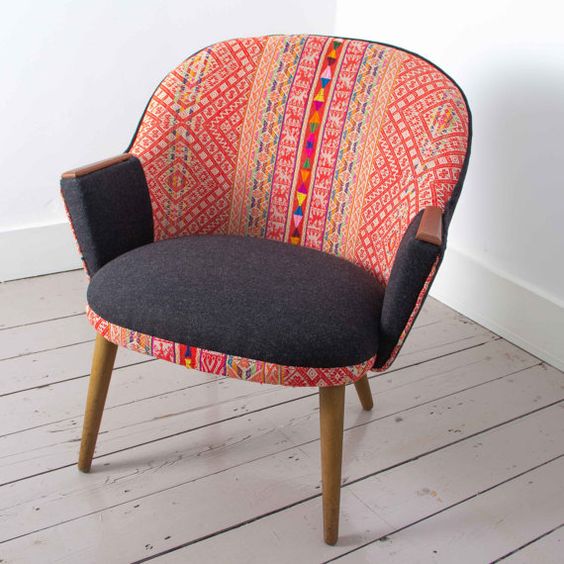 Photo credit: Digs Digs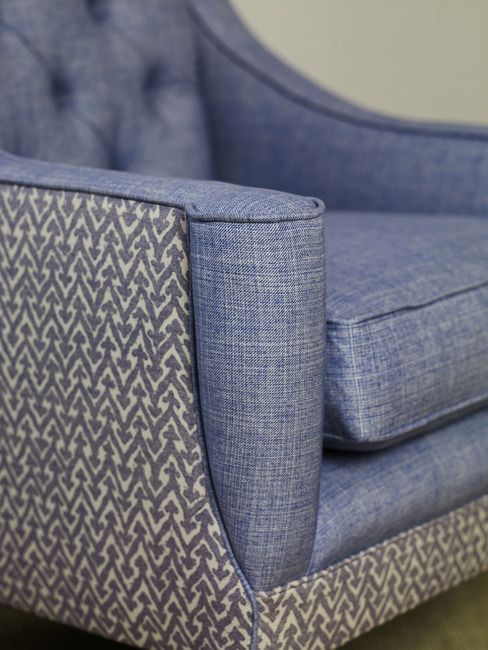 Photo credit: Pinterest
As you may have noticed, the line is thin between the different trends. Most of the time, they mix and create something even more interesting. In fact, the colour of the velvet is deeper and deeper, the leathers are neutral colours and the patterns are simply no longer present. Whether you want to opt for a more conservative style or more exploded, know that these trends are here to stay. So let yourself go and dare!